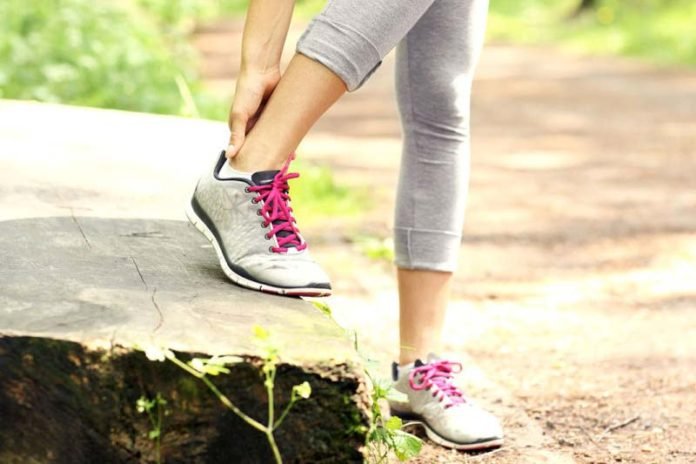 How to stay fit while injured : Love experiencing that post-workout high that comes with breaking a sweat, getting your heart rate up, burning calories and reveling in the satisfaction that you're doing something great for your health? Too quickly does that high dissipate when a fitness injury sidelines your workout routine.
Common fitness injuries occur largely from a handful of key factors: overuse, improper technique, bad posture, old and worn out shoes, and drastic terrain or mileage changes. Don't give up all your drive and motivation – with essential fitness recovery tips for various aches and pains, you'll be hitting the gym again in no time:
How to stay fit while injured
Stretch:
Stretching the leg, foot, and back muscles after a workout is always a good idea for lengthening, strengthening, and protecting those connective tissues. Muscles are most pliable when they are warmed up from physical activity, and proper stretching helps flush out waste byproducts, boost blood flow to muscles, as well as aid the body's natural tissue repair process. Not sure how to start stretching? Try your hand at beginner's yoga, stream free instructional videos online, which offers deep breathing and gradual stretching exercises.
Update Shoes:
Worn out running shoes and sneakers which you use to work out in or play tennis, go hiking, etc. can cause serious problems like negatively altering your pronation (the way you walk), not stabilizing your ankle very well, and placing added stress on internal joints and tendons. Running shoes should actually be replaced every 500 miles or so, which for many runners, is around just a year.
Try Orthotics:
Wearable orthotics that you slip into your shoe or slide over your foot like a sleeve (before putting on shoes) offer cushion, arch support, and pain relief for people who suffer from plantar fasciitis and other common foot injuries. In addition to supplying extra padding, the right orthotic can adjust your pronation helping reinforce your walking and running movements for more effective (and pain free) workouts.
Take Your Vitamins:
Sore and cramping calf and foot muscles especially can result from not getting enough vitamins and vital electrolytes like magnesium and potassium. Those minerals aid muscle contraction and boost communication between cells. Magnesium supplements are available over the counter in the vitamin section of most drug stores, and can be found in foods like dark leafy greens, yogurt, and almonds. Potassium can be found in foods like acorn squash, sweet potatoes, bananas, and avocadoes.
Bracing:
Sporting a brace or wrap, like for the back after a muscle pull, helps stabilize the spine, limit motion to prevent further injury, as well as promote good posture for re-strengthening muscles. Many aids for back and neck pain, like a soft back brace, can be found online or over the counter in most pharmacies. Talk to a doctor about your need for a brace as overuse of one can limit range of motion and flexibility and negatively impact your recovery.
Get Educated:
If improper technique on the rowing machine led to your fitness injury, forget trying to mimic Youtube videos and instead ask a professional for help. Your gym should have trainers or class leaders who are willing to assist you with honing the right form and body position to prevent future injury.
Cross Train:
If a running injury is preventing you from hitting the treadmill, consider picking up a low-impact exercise in the meantime that doesn't exacerbate your existing ailment but still lets you stay active. Low-impact exercises may include swimming, rowing, crawling, and cycling – they still strengthen and tone muscles, boost heart rate, and leave you feeling with a sense of accomplishment.
Use Heat and Ice:
Icing an injury, like a stiff lower back or sprained ankle, is critical in those first 48 to 72 hours. Experts even recommend icing up to five times a day, around 20 minutes at a time. It's only once inflammation has subsided that heat therapy should be applied to aid with pain and tightness. Hot and cold therapy is a natural way to both help an injury heal as well as to simply aid recovery after an intense workout or weight-lifting circuit.
Your sense of positivity and confidence doesn't need to fly out the door because sore muscles or mild injuries are disrupting your fitness routine. With proactive steps and smart, actionable solutions, you can not only recover, but come back from an injury stronger and faster.
How to stay fit while injured
how to stay fit with a knee injury, how to stay fit with a sprained ankle, how to work out with an injured knee, how to stay fit with a broken foot, how to do cardio with a knee injury, how to stay in shape after knee surgery, losing weight knee injury, upper body workout after knee surgery, How to stay fit while injured