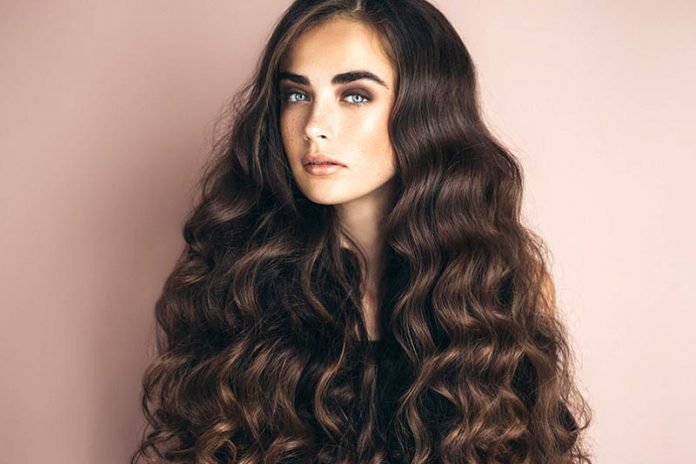 How To Style Your Hair Wig To Suit You : Learn how to get the most out of your wig and choose a style that you're most comfortable with.
Wearing a wig is back in fashion. Whether you're emulating the latest celebrity looks created by the likes of Katy Perry, Kylie Jenner and Cardi B, or as a natural hair loss solution, there's every reason to wear a wig with pride and let everyone know that it's not your real head of hair!
Perhaps part of the reason that wigs are rocking the catwalks and clocking up the social likes, is that the quality of wigs have improved in recent years. No longer are wigs seen as part of a fancy-dress wardrobe – instead they now have an authentic look and feel to them which makes them extremely hard to distinguish from your real head of hair, so long as you know how to style your wig to suit you!
Wigs To Suit Your Face Shape
If you begin with a longer length wig, then you can take it to a professional wig specialist to have it cut to suit your face shape. As with your own locks, not all styles suit shapes, so it's important to find a look that complements your natural features. If you have a square face, then have your wig cut into layers which can be softening, but you can also opt to keep the wig long and cut a fringe into it. Round faces should also avoid shorter cuts, and should go for an off-centre parting to help elongate the shape a little. The opposite is true when it comes to longer face shapes – you can have the wig cut into a chin-length bob which would ideally be wavy to add balance.
Using Product
If your wig is prone to being a little too glossy, which can happen with synthetic wigs, then dry shampoo is a great way to take a little of the shine off to provide a more natural look. Ideally though, you'll have chosen your hairpiece from a collection of real hair wigs which produces an entirely natural look and fit. In this case, you won't need to use much product on your investment, simply warm your hands together and use the natural heat to tame flyaway strands.
Colouring Your Wig
Wigs made with 100% human hair can also be coloured to suit your style requirements. You may be trying to replicate the look of your real hair before hair loss occurred, or perhaps you'd just like to experiment with a different colour. To make your wig look authentic, a great style tip is to have highlights dyed into the roots, which will resemble the way real hair grows out from the scalp. A blend of two or more colours provides the most natural look.
The best wig tip out there is to choose a style that you're confident with. Whether this is a copy of your previous haircut, or just a look you feel particularly drawn to, it's important to feel comfortable in your own skin, or in this case, hair. Make sure you communicate your precise wig wish list to your stylist and be ready to wear it with pride!
Related Videos about How To Style Your Hair Wig To Suit You :
HOW TO WEAR WIGS + TRICKS TO MAKE THEM LOOK REAL
How to wear a Wig { with No GLUE NO GEL }
How To: Make A Wig Look More Natural
How To Style Your Wig
How To Style Human Hair Wigs
How To Style Your Hair Wig To Suit You
how to style a wig updo, how to style a wig cosplay, how to style a wig with bangs, how to style a wig to look natural, how to style a synthetic wig cosplay, how to style a human hair wig, how to style a straight synthetic wig, how to style a short wig,