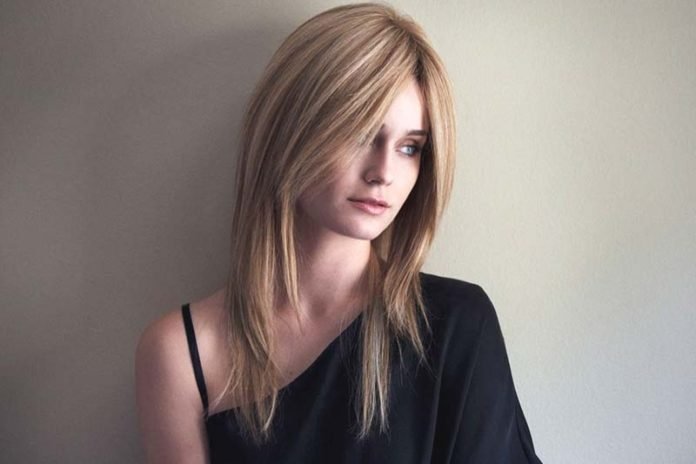 How to find a wig that'll make you look flattering : Hair, needless to say, play a major role in determining our overall personality. And not everyone can have every type of hair color, hair length and hair thickness. Which is why, we are presenting a comprehensive guide that'll help you How to find a wig that will make you look flattery to perfection.
Figure out your likes
To start with, you will have to sort out your priorities. Which means, you'll have to decide what you ultimately need: a colorful front lace wigs that'll give your hair a natural finish with the streaks that you always wanted, a curly wig that can add volume, a full length wig that'll make your hair look longer and layered, or a voluminous wig that'll make your hair look thicker. Choose wigs from Keswigs according to what you ultimately require and desire, since not all wigs have all options packed in one.
Measurements for perfect fit
Now that you've sorted out the kind of wig you'd like to have, it's time to make some necessary measurements. Just like there's an apt size for all apparels, shoes, and even jewellery items, similarly wig size matters a lot. Say, if you buy a wig that doesn't fit right on your head and is either too small or too large, it'll ruin the entire essence. Moreover, the better the wig fits, the natural the final result is.
There are total six sizes to choose from:
Ultra petite- 19 inches
Petite- 21 inches
Petite/average- 21.5 inches
Average- 22 inches
Average/large- 22.5 inches
Large- 23 inches
To find out what's your ideal fit, you must emphasize on getting the measurement of your head circumference, ear to ear, and your forehead to the nape of your neck, by a thorough professional.
Natural wigs or synthetic wigs?
Now that we know what type of wig you want and what your ideal fit is, it's time to find out the ultimate preference.
To cut it simple, there are two kinds of wigs- synthetic and natural, and both have their own unique selling points.
Synthetic wigs are easy to maintain and cost less because they are made with synthetic materials that do not require as much effort in gathering as natural wigs do. And natural wigs are better in quality and look as real as your natural hair are, because they are made with real human hair. They cost more- because it needs time and effort to collect fragments of human hair and carefully blend them in perfect length, shapes and colors.
In the end, it's a matter or personal choice and of course, budget. However, if you're just developing an edge for natural wigs as much as you have started reprising synthetic wigs, don't. With advancement, the quality of synthetic wigs is getting better- the extra un-human sheen, that's the main issue with synthetic wigs, is being toned down that results in a more realistic appearance.
Caps or no caps?
Now that we have guided you to a point where you have already sorted out the wig type, your ideal fit and your preference, it's time to let you sink down to some intricate aspects about finding a perfect wig and wearing it with grace and comfort.
So, basically, there are two ways you can wear a wig, that's with cap or without cap. Some people report that wigs feel bulkier and harder to pull off throughout the days when worn with caps that add to their weight, especially under the sun. While some other people find the use of wig caps absolutely necessary in order to flaunt wigs with comfort and less fear of coming off in public.
Thus, if you choose not to wear wig caps, you must focus on using clips on wigs that should be as near to your natural hair color as possible. It looks more resplendent and can give a feeling of layered hairstyle.
If you choose to wear wig caps, you should first hand know that you'll have four options to choose from- open top, mono top, full lace and lace front.
The difference between each cap is it's construction pattern. Open front and mono top wig caps are ideal fits for beginners. However, lace front wig caps and full lace wig caps are two stunning options to discuss further.
Full lace wig caps are made out of lace that entirely covers the scalp and sits perfectly right, without the need of manually tying them. Needless to say, they are costlier. Lace front wings on the other hand are made up of either human hair or synthetic hair. Unlike full lace wigs, lace front wings have to be manually tied to the base of the lace. This makes them a little difficult to be worn. However, the choice again comes down to affordability.
What's your face cut?
Next comes your face cut. Surprised? Well don't be. We all know how a simple hair cut can enhance or ruin your looks, likewise is the case with a wig. Which is why, it's better to choose a wig type according to your face cut.
Women with round faces should try to focus on short length wigs like pixie cut or layered bob cut. This gives an option to highlight the collarbone, adding extra oomph.
Women with square face should focus on wigs that can add a little extra contouring effect to make the face look a little less wider. Subtle layers can be an ideal pick- medium length of high length? that should be your call.
Women with a broad forehead should buy something with bangs- be it bangs spread all over the forehead or spread to one side.
Last few tidbits
Though we have already covered the major ways to find a perfect wig that can enhance your looks, there are still some little tidbits  that are usually ignored, but are important.
Find out a wig shop with a good reputation. How the wig looks largely depends upon how good their quality is. High end stores maintain the wigs better that ensures that the wigs have been looked after.
Things do not end with embracing your perfect wig, it is equally important to maintain them. For a simple fact, just like our hair can lose lustre and look shabby, wigs are no different. Use a wide tooth dry hair brush to comb the wigs without damaging the strands.
Do not pull the wigs way too harshly in a haste while removing them. It can loosen up the strands and damage your wig.
In fact, wigs are not just styling options to flaunt different hairstyles, they are actually necessities for people suffering from medical conditions like cancer and alopecia.
And with this, we come to an end of this styling guide that'll, in no time, transform your entire look.
Partnered with Wigs.com
Related Videos to How to find a wig :
How to Buy Your First Wig! The Best Lace Wig for Beginners
How To: Make A Wig Look More Natural
HOW TO CHOOSE A WIG | A MUST WATCH for Beginners
3 Things you need to know before buying a wig!
How to Pick a Wig for Your Face Shape with Sherri Shepherd
How to Choose a Wig
How to find a wig that'll make you look flattering
buying a wig for the first time, how to buy a wig online, best wigs to buy online, best real looking wigs, How to find a wig, how to buy a wig african american, who makes the best synthetic wigs, beginners guide to wigs, how to choose a good wig, How to find a wig