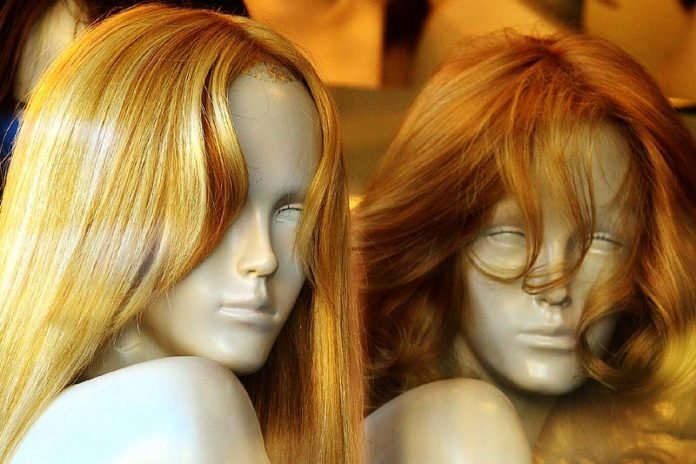 5 Best Wig Styling Tips Ever! With latest hair extensions and wigs, styling your hair has become so easy and wonderful. If you are looking for top tips and hacks for styling your wig perfectly, you are at the right place! By the end of this post you will be happy to style your wig.
Here are some great tips you must know!
Brush Your Wig
First things first, brushing your wig is very important as it wakes up the fibers. You should you used a stainless steel brush for this. One thing that most people don't know is to achieve more volume or height on any hairstyle, first you have to brush the hair in the opposite direction of that style and then you can turn the style into its desired shape.
It really makes hair look more thick and nice.
Use a Styling Head
If you want to try out different hairstyles, make the best use of a styling head. It's the best wig hair styling tool to see what can really make a good hair style or what accessory will make it look trendy and beautiful. If you are going to a party or an event and you are thinking which hairstyle you should try this time, you can first try it on the styling head and see if that will match your entire look. That will help you to try variety of hair looks.
Use Wig Hair Products
There are great wig hair styling products in the market which are formulated specially for maintaining wigs. One thing to keep in mind is that you shouldn't brush or touch your wig hair while you have sprayed a product in them, dry it out first. Make sure you keep the hair spray 12 inches away from your head while spraying it. Too much hair products can be bad for your wig but slight use of good hair care products can make it look great.
Best Wig Hairstyles
Wigs can be styled way better than natural hair! If you have a longer length hair wig then a trendy half up and half down hairstyle will be awesome and will flatter your face a lot. A messy hair-do or a nice ponytail will give you a natural hair look so you can definitely try them on regular basis.
Wear It with Confidence
Whichever hairstyle you carry, if you will carry it with full confidence you will look the best. Confidence is the magic key to pull off all your looks. If you will be conscious and adjust your wig all the time then the glamour of such perfect looking hair won't be there. So, walk tall and smile bright while you are having great hairstyles to shine. Good luck!
Hope you liked these wig hair styling ideas. If you have any more interesting thoughts on this, do comment.
Author:
This post was written by Beth Martel. She is a mother of two, a medical professional and a humanitarian. She blogs at HealthyRecharge.com
Related Videos:
Beginner Cosplay Wig Supplies
Cosplay 101: Buying and Styling Wigs
Wig Tips & Tricks!
Wig Styling Tutorial: How to Cut Bangs
How To Style Your Wig
WIGS 101: Styling and Maintenance + Tips and Tricks
5 Best Wig Styling Tips Ever!
how to style a wig cosplay, how to style a synthetic wig cosplay, how to style a wig to look natural, how to style a wig with bangs, how to style a wig updo, how to style a human hair wig, how to style a halloween wig, how to restyle a synthetic wig, Wig Styling Tips