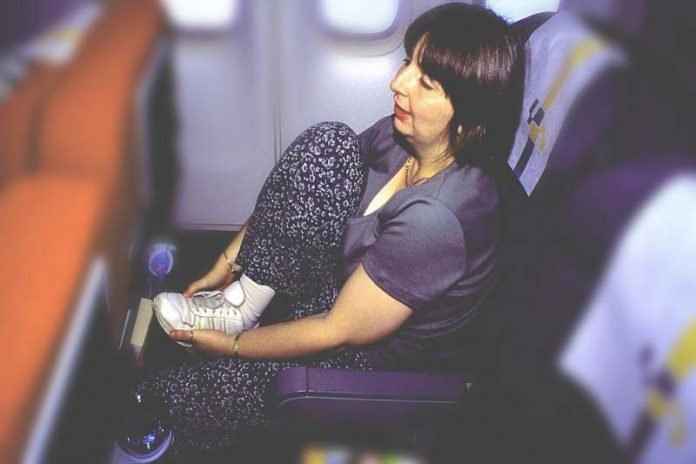 How to workout while travelling by plane? Whether you're traveling for pleasure, or your work requires you to take frequent, long and exhausting flights, it can take its toll on your health. While traveling is wonderful for your spirit and life experience, it can be hazardous for your body, unless you do your best to stay well and in good shape.
If you're spending a lot of time on a plane and you don't know how to help your body feel vigorous even after a tiring flight, this little guide will be a lifesaver. Besides this, you can visit Safe Travel Talk if you are looking for the best place to find the list of safest countries to visit.
Gyms at the airports
Some of the airports aren't just a place where you'll waste hours waiting for connecting flights, but an all-inclusive facility where you can take a nap, shower, and even exercise to cut the time between flights short. Baltimore-Washington International Airport is one of those airports that offers a full range of cardio equipment, weights, TRX system and stretching space catering to basically anyone's exercise needs. To make sure you can freshen up, you can book the private showers and towels for 15-minute slots.
Dubai International Airport is another one of world's airports where you can relieve jet lag thanks to their amazing health clubs. You are also free to use saunas, steam rooms, Jacuzzis, alongside a 24-hour gym where you can get rid of all your pent-up frustration or pain caused by long tiresome flights. Relaxing in one of the shower rooms or stepping right on a treadmill will help you adjust to a new time zone quickly, without having to suffer days of unbearable jet lag.
If you ever happen to find yourself at Brisbane airport, you'll be happy to know that you can spend your time between flights recharging and getting your body back in shape thanks to their amazing gym. Not only does it have amazing new exercise equipment but also, their experienced staff will be there to help you do all the exercises that you can squeeze into your tight schedule. Don't let the jet lag get the best of you, but try your best to stay vigorous while in Australia.
The wellness and fitness studio is a major part of London's Heathrow airport, helping millions of tourists a year balance their long flights and fitness. You'll have one of the best workout experiences in Heathrow's fitness center, with strength and cardio classes tailored with your needs in mind. The gym will also offer you work out gear to rent or buy as well as a few minutes for you to freshen up after the workout.
Munich airport is one of the best-equipped airports in the world, offering you almost a hotel-like stay experience. Not only will you have the opportunity to use two of its gyms, but you'll also be able to relax in a swimming pool or an electric muscle stimulation workout studio. An 18-kilometer bike path and outdoor park are there to let you blow off steam or stretch your muscles after a long travel. If you'd rather enjoy some peace and quiet, you can use a meditation room, or an acupressure spa.
Working out on and off the plane
It's imperative that you try to exercise when traveling, before, during and after your flight, because long sitting hours on a plane can cause leg clot, chronic tiredness, dehydration, back and neck problems. A long walk before a flight will invigorate you, help you de-stress and get the blood pumping around your body consequently reducing the risk of leg clots. Doing light exercise while you're on the flight, such as gentle neck, arms and legs stretches, contracting and relaxing all your leg muscles, and making 'pedaling' movement with your legs will help you stay active at all times.
Final thoughts
Flying from one continent to another every week may sound like a thrilling job, but it can actually jeopardize your health. However, if you rely on amazing gyms at the airports and try to do plenty of exercise before and on the flight, you will be able to balance gym and plane and enjoy your travels.
Related Videos to How to workout while travelling by plane:
Travel tips: the amazing 7-exercise travel workout that you can do from your airplane seat!
The Best Plane Stretches for Holiday Travel
Foot Exercises for Long Plane Trips
Top 10 of the Best Airport Gyms in the World
fitness sports on plane
AIRPORT WORKOUT
Airport Workout: Build Muscle & Burn Fat As You Travel
Fitness at the airport
AIRPORT WORKOUT
The Pre Flight Airport Workout Your Body Needs
Related Infographics to How to workout while travelling by plane: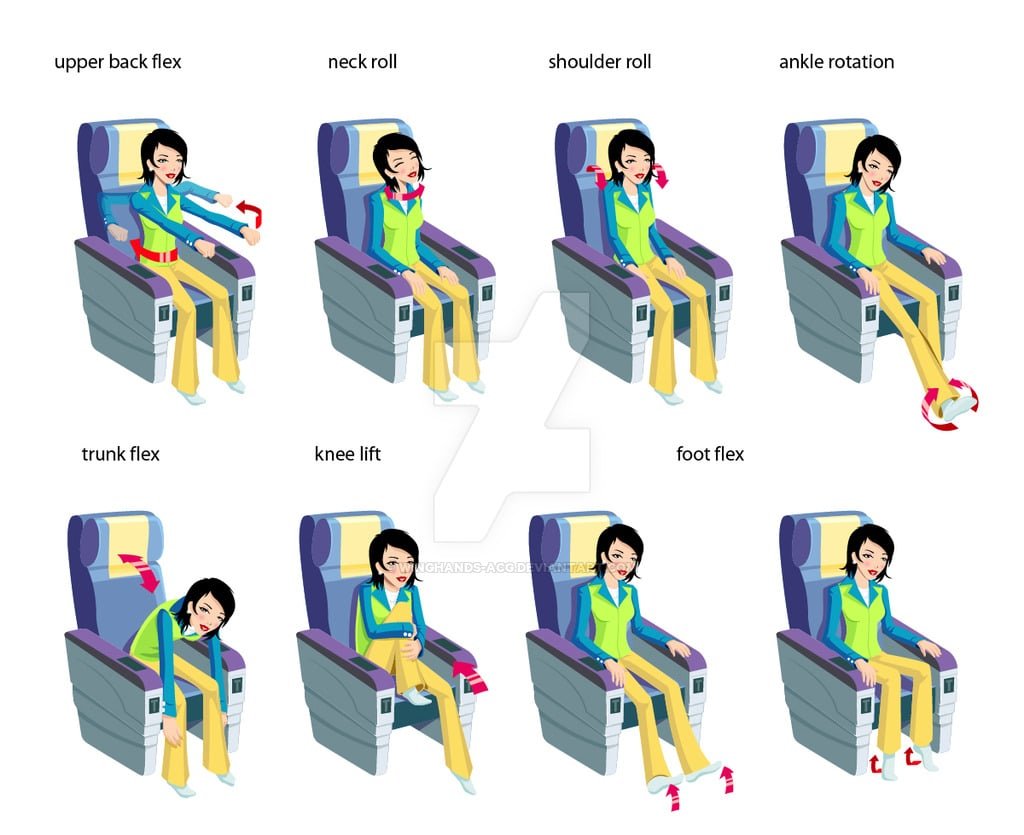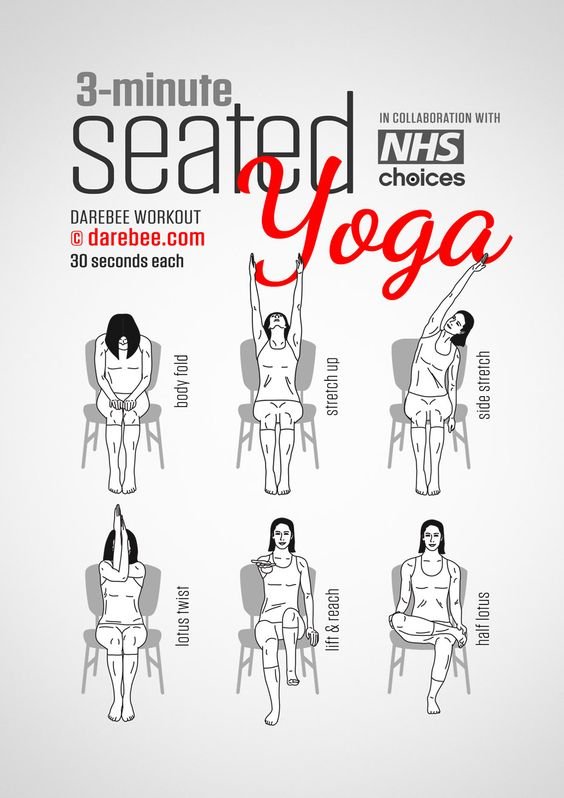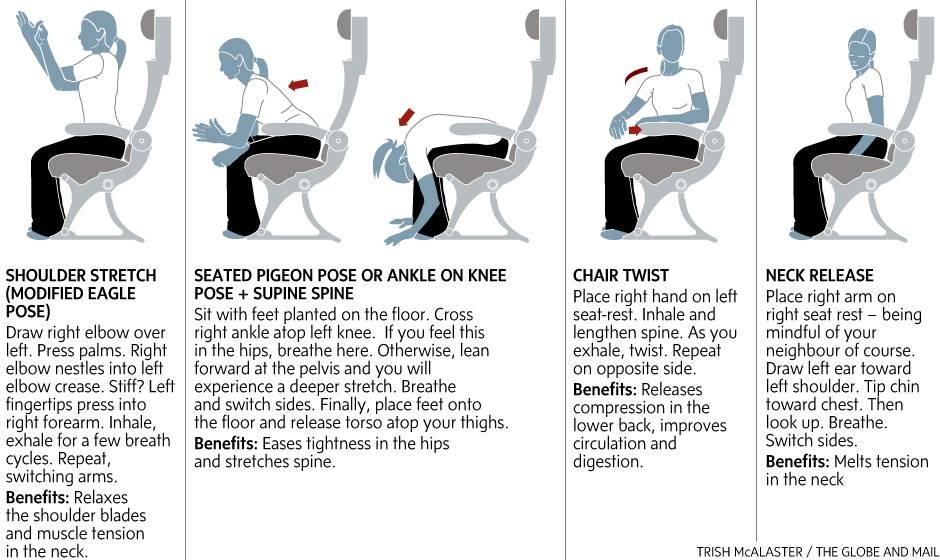 How to workout while travelling by plane?
in flight exercises, airplane exercise, airplane core exercise, airplane ab workout, exercise before long flight, feet exercises on planes, what exercises can i do on a plane, how to work out on a plane, How to workout while travelling by plane