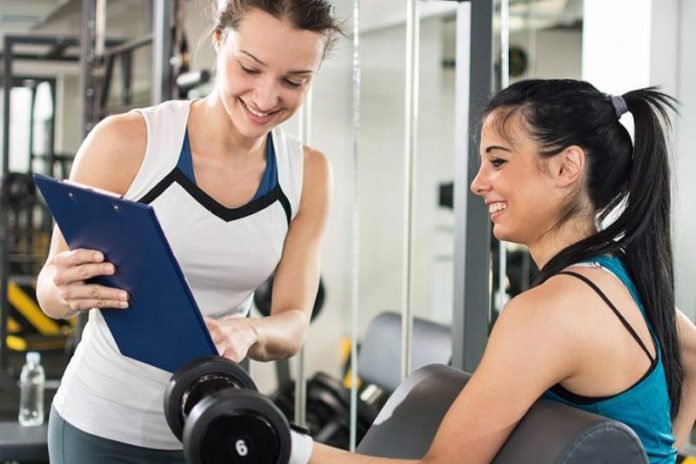 Importance of Getting Personal Training Certification for a Career in the Health and Fitness Industry : If you are in the health or in the fitness industry, you will find it quite beneficial to get personal training certification. There are many reasons for this. One of them is that it is the best, perhaps the most important support certification for the industry. It is also easy to get and it will help you to understand your clients much better. You can study for the entire course online and the best thing about it is that you even take the exam on computer.
Continue reading to see the main reasons why you should get this certification:
You will help people become a better version of them
Personal training is about helping people achieve their weight and body goals. Thus, it is a people centric course and so if you love people, you need this certification. If you are in the health and fitness industry, you are a people person, you love helping people. Thus, getting personal training certification is a good boost to your career because you can pass the knowledge to your clients.
When you start studying for the personal certification, you will learn a very vital lesson. Before you can use it to help other people, it first helps you to become a better version of yourself. You cannot take a personal trainer certification and remain the same. You must change and become a better version of yourself.
Change one person's life at a time
When you are employed in a fitness gym, you may find it a bit hard to make personal impact on people when you have to coach them to achieve their fitness goals in a mass. However, by training to become a personal trainer, you can start attending to the unique personal needs of your clients.
You will be able to change people's life one at a time. Every case of success will help boost your career and confidence. After working in a gym, you can decide what you would like to specialize in and then pursue that, rather than being a jack of all trades.
Gain trust
With a reputable personal training certification, you'll instill trust in your clients because they'll know you have gone through the educational process to help them achieve their fitness goals. These certifications are established to help clients stay safe while working out, establish baselines for knowledge about health and fitness, and set a standard for education. There are many certifications to choose from so it is important to find one that works for you. The Fitness Mentors Certified Personal Trainer course is a great option because it is 100% online and gives you direct access to mentors and trainers who will help you understand the coursework as well as how to structure programs for your clients.
Grow your career prospects – start a business
There is no need to box yourself in some box when you can spread your wings and fly much further. If you are in the health and fitness industry, it only makes sense to study something that is related to the same. They do not come any better than getting personal training certification.
If you have been looking for a breakthrough in your life and career in the health and fitness sector, this is it. After being certified, you can start looking for clients and help them meet their individual fitness needs separately.
Earn more money
Statistics show that you can make an average of $56,000 a year as a personal trainer. When you get this certification, you will be able to ask for higher rates than even when you were working in a gym somewhere without any form of certification. People are willing to pay for high quality services and one of the ways to demonstrate quality is by getting the right certification.
Related Videos about Importance of Getting Personal Training Certification for a Career in the Health and Fitness Industry :
Being a Personal Trainer | Pros, Cons and Why I Love My Job
How To Become A Certified Personal Trainer
Becoming a Successful Personal Trainer| How I Did It At 18
Importance of Getting Personal Training Certification for a Career in the Health and Fitness Industry
become a certified personal trainer, how to become a personal trainer and nutritionist, best personal trainer certification, how to become a fitness trainer in india, how long does it take to become a personal trainer, alternative careers for personal trainers, personal trainer salary, i got my personal trainer certification now what,