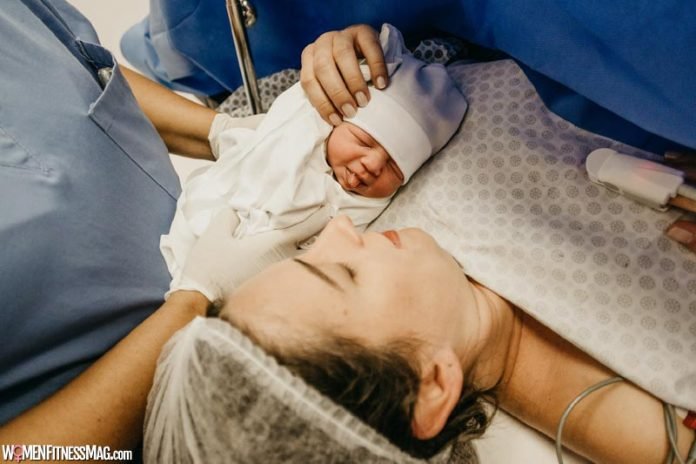 Important Things To Consider While Choosing A Hospital During Pregnancy : Have you recently discovered that you are pregnant? If yes, you should know everything related to your pregnancy from eating right to choosing a hospital for your pregnancy. It is essential to have a good lifestyle when you are expecting an addition to your family.
However, more than that, you should choose a doctor or hospital carefully to ensure that everything goes well in your pregnancy. The doctor you will choose will guide you through all stages of your pregnancy because it is critical to have problem-free delivery. So, educate yourself about how to choose the right doctor and what to look a hospital for your delivery.
No matter which hospital or doctor you choose makes sure they should be able to have perfect facilities to give birth to your baby. Choosing a doctor is an essential step of your pregnancy that will take care of you and your baby throughout the pregnancy.
It does not matter where you live; it is essential to look for essential services in that area, including maternity services. You must look for a provider who provides prenatal care, delivery and postpartum care. Doctors in Gold Coast Australia know that every woman is special and requires utmost care during pregnancy. Therefore, doctors in the Gold Coast area are the most preferred ones when choosing medical care as they believe in providing holistic care.
New parents might find it challenging to find a good hospital and what to consider when choosing a gynaecologist. However, with little research, you will find a good hospital for your child's delivery. You should pick a doctor whom you can trust completely to guide you in pregnancy. Although your doctor may have many other patients to look, he /she must make you comfortable with the way they deal with you.
You do not want to end up with a wrong hospital that does not have proper staff or equipment and regret later. Therefore check about your hospital and gynecologists for your case well.
Here are a few things to consider-
What Should I Check In The Hospital?
Reputation– Check the reputation of the hospital and consider reviews from the old patients. You will get information about the staff, doctors and facilities in the hospital. When you have selected a hospital, try to approach mothers who have delivered a baby there and ask their experience. Were they satisfied or have some complaints? Consider this and proceed with your decision.
Visit hospital– The next thing is to visit the hospital where you are planning to deliver your child. Check the maternity ward and see if they have the latest technology, clean rooms and other facilities
Know doctors- Visit the website of the hospital and know about the doctors and their qualifications. Read the information given online in their portfolio. Find out the well-known doctor of the maternity ward and his specialization.
Distance– This is another crucial factor that needs to be considered before deciding about the hospital. You do not want to end up in any complication on the day of delivery or stuck in traffic on the day of delivery. Make sure you calculate distance and plan routes before delivery.
Budget– Is the hospital you have chosen fits in your budget? Is the hospital overcharging? Check these details and see if you can afford the hospital for your case. However, every pregnancy is different, and not all hospitals provide you with the same care and facilities that you want. So, make sure what you can afford and analyze your situation and then choose a hospital.
You are advised to schedule an appointment with your doctor and choose the hospital as soon as you find out about the pregnancy. Your doctor will start by checking your health and review your medical history. You will be asked to give samples of your urine and blood for a checkup, followed by suggesting a diet for the healthy growth of the fetus.
It is essential to exercise and have a healthy lifestyle during pregnancy to ensure everything goes well. Unless there are serious issues in your pregnancy, you can aim to have a smooth pregnancy with the help of exercise and plenty of rest. You should not work in a dangerous environment where you are exposed to lethal gases and substances. This means you should also not indulge in activities which are considered hazardous for you and your baby. Similarly, be cautious about travelling and working for longer hours. Proper rest and sleep are essential in your pregnancy.
In addition to this, drink adequate water and stay happy throughout your pregnancy. It is essential to get good care before, after and during your pregnancy to help your baby grow. So, a good hospital and a qualified doctor should monitor your condition throughout your pregnancy.
Related Videos about Important Things To Consider While Choosing A Hospital During Pregnancy :
What questions should I ask when selecting a hospital for giving birth?
Choosing a Doctor For Your Pregnancy
How to choose a doctor for your pregnancy
Important Things To Consider While Choosing A Hospital During Pregnancy
how to choose a hospital to give birth, do you have to give birth at the hospital, your doctor is at, compare maternity hospitals, best maternity hospitals near me, hospital for baby delivery near me, maternity hospital near me, how close should hospital be for delivery, hospital delivery,