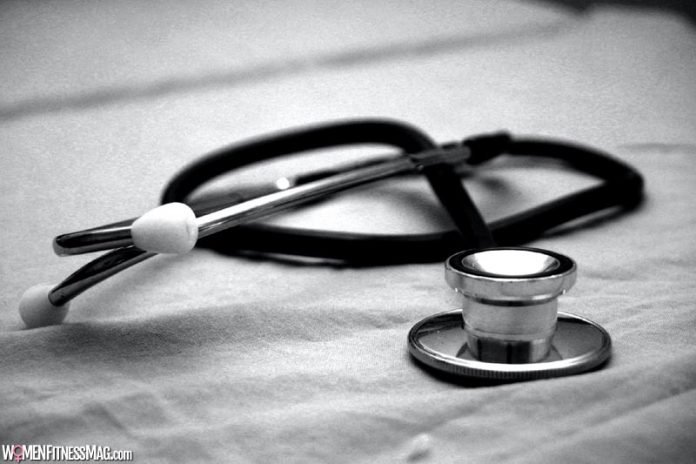 No exam life insurance offers fast coverage while allowing you to skip the medical exam. What's the catch? In some cases, no exam policies can be pricier than traditional policies that do require a medical exam. However, if you are relatively young and healthy, it's likely that you can get a no exam policy that's on par with a traditional policy.
When you apply for a traditional life insurance policy, you are asked many detailed questions about your health. You also need to undergo a medical exam, the results of which are given to the insurance company. Underwriters at the company then compare your information against millions of statistics and determine the level of risk you pose to the insurer.
For example, someone who is young and has no health complications poses little risk, and can receive very low monthly premiums. Someone who smokes is always put in a higher risk category because smoking significantly increases the risk of mortality. A person who has serious health complications will be considered very high risk. In the latter case, there are two options: they will be approved but with very high monthly premiums, or they will be denied.
When is No Exam Life Insurance Worthwhile?
No exam life insurance is a no brainer for people who are young and have no health complications. You can skip the medical exam, get approved within days as opposed to weeks, and get competitive prices.
In some cases, people who aren't in great health can also benefit from no exam life insurance. This is because if they apply for traditional life insurance, they might not get the best health rating. That means they'll be given high monthly premiums. However, when applying for no exam insurance, their health issues aren't delved into, which means they might actually be able to secure better rates. The only way to know for sure is to get a quote, which you can get for free here.
People who have chronic issues like diabetes or heart disease may find it harder to get approved for no exam insurance, whereas they probably could get approved for traditional. The reason no exam underwriters are stricter with approval is that they have less information in their hands about you. This means they cannot accurately assess their risk, so they are not willing to take on someone who looks too sick.
Common Types of No Exam Life Insurance
There are several common types of no exam life insurance, and they differ greatly from each other.
Simplified Issue
Coverage ranges from $5000 to $500,000
Anyone between the ages of 21 and 65 can apply
Term lengths include 10, 15, and 20
Application includes short health questionnaire
Simplified issue policies are stricter than other types of no exam life insurance when it comes to approval. Several health questions are required to be answered, such as your smoking status, whether you have HIV or AIDS, if you're on disability, and a few others. Additionally, insurers also collect information from you from third party sources like MIB, the DMV, prescription history, and more.
Graded Death Benefit
Whole life insurance with fixed-rate coverage
Coverage ranges between $5000 and $25,000
Clients with more serious health conditions have a better chance of being approved
Death benefit is reduced within the first two years of policy purchase. If the policyholder dies within the first year of purchase, only 40% is paid out. In the second year after purchase, 75% is paid out. After two years, the whole death benefit is paid out.
A graded death benefit might seem like a risky move, but people who purchase these policies are not fatally ill and don't anticipate dying early. They do, however, have some serious health conditions that might make getting a traditional life insurance policy difficult. The graded death benefit is in place for the insurer's protection as a way of mitigating their risk.
Guaranteed Issue
Whole life insurance
Applicants cannot be denied coverage due to health reasons
Monthly premiums are very high
Coverage ranges from $5000 to $25,000
If you are below the age limit (usually 80 or 85), you can qualify for guaranteed issue no exam life insurance. Most people only apply for this type of coverage as a last resort, specifically because the premiums are so high. However, there are certain advantages, including an entirely online application process and immediate approval.
Doing Your Homework on No Exam Life Insurance
Deciding which life insurance policy to buy can be one of the more nerve-wracking events of your adult life, but taking the time to do your due diligence and research which type of policy is best can make the process much easier. Knowledge is power, so if you know what types of coverage are available and what is best for your particular situation, you're already ahead of the game. Then you just need to find the best carrier and the best deal, which today can be done easily online.
Related Videos about Is No Exam Life Insurance Right For You?
Life insurance 101: Exam vs No Exam
No Medical Exam Life Insurance & Its Importance
Life Insurance Without A Medical Exam (IT WAS EASY)
Best No Medical Exam Life Insurance Companies
No Exam Life Insurance