Key Tips On Being Healthy Mentally When In A Marriage : Having someone to call a partner – especially a partner for life – can be quite the relieving thing. After all, life itself is already hard to deal with, and having someone to lean on when it comes to handling life's various challenges can make everything a tad bit easier to bear.
Unfortunately, married life also comes with its own set of challenges and hurdles – especially since you and your husband aren't necessarily devoid of personal issues, concerns, and woes that may have affected the way you look at life. Regardless, this doesn't mean dealing with married life is impossible – and this article will explore key tips on being mentally healthy when in a marriage.
Marriage: What Do The Numbers Say
Perhaps it may help in this case to first assess the reasons why a lot of couples choose to tie the knot – which are a lot. A Pew Research Center survey suggests that while love is a major reason to get married (88-percent), other reasons include setting a lifelong commitment (81-percent) and companionship (76-percent), as well as wanting to be recognized in a religious ceremony (30-percent), financial stability (28-percent), and benefits (23-percent).
This means there are a lot of factors involved when choosing to get married, which makes it equally just as important to understand that mental health in marriage are affected by a lot of considerations as well. With all the numbers above in mind, here are key tips on being healthy mentally when in a marriage:
Maintain an open line of communication:


Perhaps one of the most important aspects of being in a relationship – especially a marriage – is maintaining an open line of communication with your spouse. A lot of happy relationships rely on your ability to be both a good communicator and a good listener. As such it should become a habit between you and your spouse not just to listen whenever your partner is talking to you, but that you should be able to share how you feel with them as well.

Only through these methods can you and your partner be able to understand one another to your utmost capacity, but you can also find better ways of improving one another through this method. An efficient way of accomplishing this is to set aside time everyday just to listen and talk about what's happened within the day with no distractions. Click here to learn more about how special kinds of therapy can improve this aspect of your relationship.

Always set aside time for hugs:


One of the most underestimated methods of physical communication is a hug – but in fact, it can become one of the most powerful tools in your disposal when it comes to expressing love and care for your partner. Hugging can not only improve mood, but it can also improve trust. Thanks to the release of oxytocin, a hormone responsible on regulating happiness, feelings such as loneliness, isolation, and anger are reduced. Hugging on a regular basis can help you de-stress much better, and as such can be more mentally relieved of your worries even for a short while.

Being intimate can help you bond:


Having sex with your partner is one of the many things you could do as a couple to help you bond – perhaps much more so compared to when you were dating. Having sexual intercourse can lower blood pressure levels, improve heart health, and even improve your immune system. This makes sex not only a good form of exercise, but also healthy.

A lot of people find that having sexual intercourse contributes to lowering their stress levels, and it can even help improve quality of sleep. Aside from these, sex can help couples bond as this makes both parties feel sexier and much appreciated. In this case, sex is more than just a physical activity – it's actually an efficient method of releasing tension, especially after everyday stresses.

Set aside to have dinner together:


At some point in your marriage, you may realize that you and your husband may have totally different "lives," especially with your careers. While you know both of you love each other, it's important to always try to set aside some private time with each other and have your own special "date night." This helps avoid you and your partner from leading completely separate lives, and to stay more connected with each other. You can start by having dinner together at home, to the point of making reservations for more romantic dinners when you have the time and resources to go out.

This might seem like a small step, but this allows both you and your partner to remember that despite the business of everyday life, this dinner time can be your special way of grounding yourself and reminding yourselves there are more things to life than your careers and things that make you busy.

Make sure both of you have enough sleep:


While it's important to spend time with one another, also remember that sleep is just as important. Lack of sleep can cause mood swings, memory problems, impaired mental capacity, cognitive dysfunction, and even depression. This can eventually take a toll not just on your health, but your relationship. Have you and your partner discussed how you can both get adequate rest, so you're always in the mood for everyday experiences. Understanding the importance of sleep means being able to properly set aside time to prepare the bed, making the private room more intimate and more relaxing, and have fixed sleeping schedules.

Always make room for laughter and smiles:


Things such as smiles can make a lot of difference in your married life, especially if you and your husband are going through some tough times. Laughter really is a medicine, especially since the oxytocin and dopamine laughter releases can help boost your mood, reduce stress, provide pain relief, and strengthen your immune system. A joke or two, watching a funny film, or sharing funny experiences can greatly improve your affection for one another.

Try to spend time on yourself as well:


Marriage is greater than the sum of its parts, but its parts are just as equally important. Make sure you and your husband remember that while it's important to spend time together, it's your individual strengths that help bring a dash of uniqueness and wonderfulness on the table. Make sure you get enough sleep, eat the right kind of diet, get the right kind of exercise, and pursue your hobbies in order to be the best person you can be in the relationship.
The Takeaway: Keeping Your Mental Health With A Partner
Being in a marriage can be quite a blessing in itself, especially when you realize you finally have someone to call your partner for a lifetime. With your husband, it can feel as though the two of you can conquer anything – be it the household, your relationships, your social circles, and even your careers – and most especially the mental health stresses that come along with them.
If there's anything the above could share, it's that there really are a multitude of ways you and your husband could work together in order to stay on top of your mental health.
Just follow the key tips on being mentally healthy above in a marriage, and almost all your personal woes are just a step away from being conquered. If by any chance some of these issues might be too intense to handle, it's always safe to seek professional help.
Author:
Philippa Page is a warm and friendly therapist from Life Resolutions who prides herself on making clients feel welcome and comfortable in the therapeutic space. She believes it is important to take the time to really understand each client and treats the client as the expert in the room as they know themselves best. She uses a collaborative approach with clients to enable them to take an active role in therapy.
Related Videos on Being Healthy Mentally When In A Marriage :
How to keep a LONG & STRONG relationship
Healthy Relationships – What You MUST Know To Sustain A Great Relationship
5 Tips for a Happier Marriage | The Happiness Project
Dr. Phil's Secret to a Happy Marriage
What is a healthy marriage?
Healthy Marriages and Mental Health
Related Infographics on Being Healthy Mentally When In A Marriage :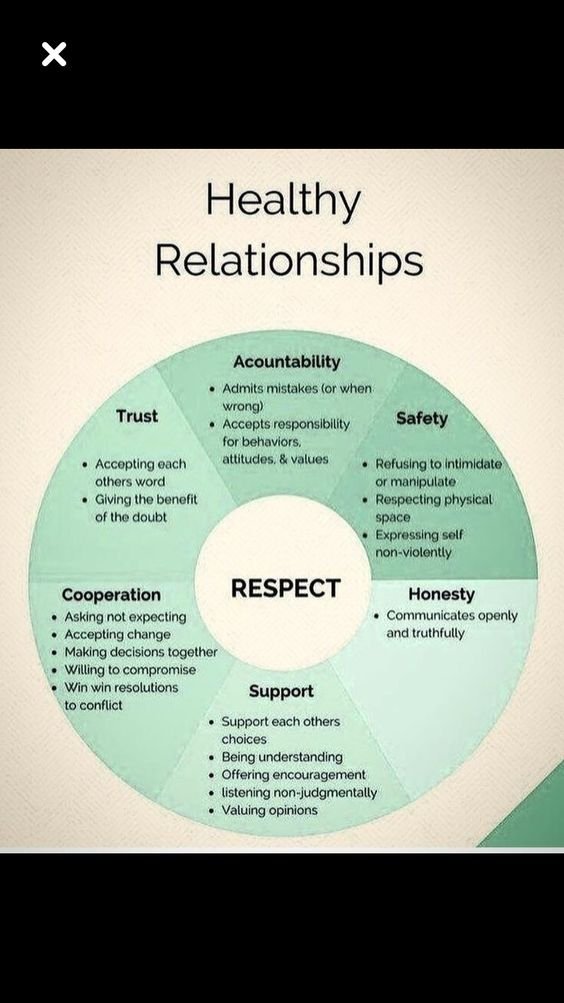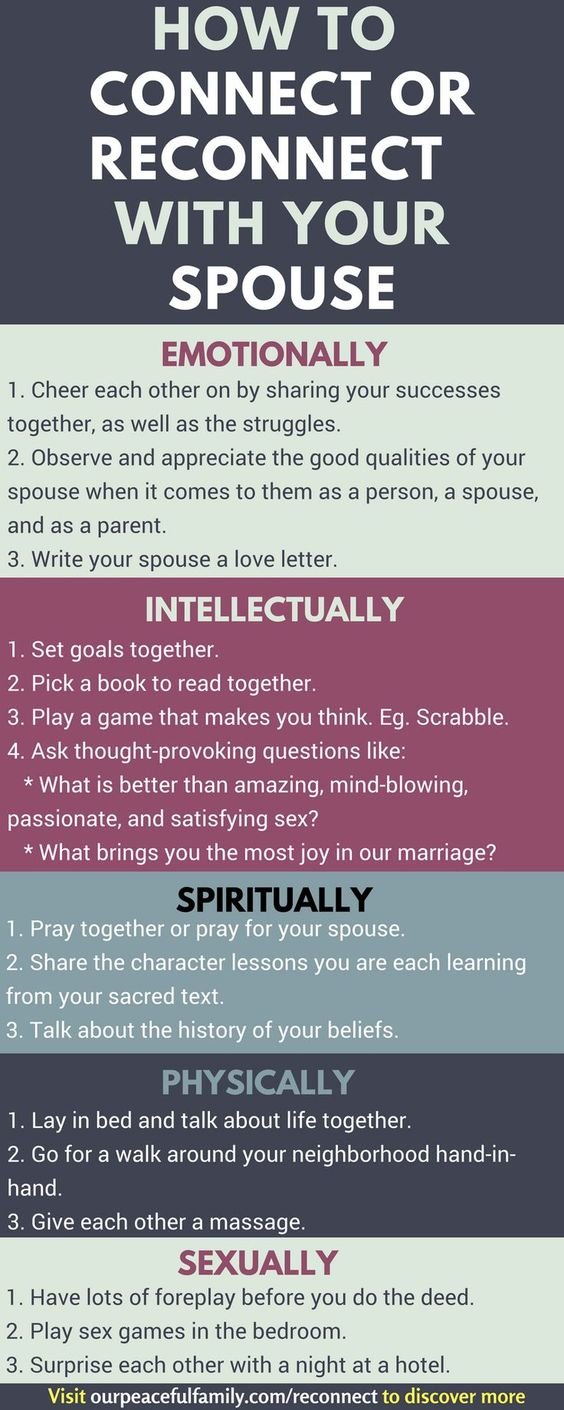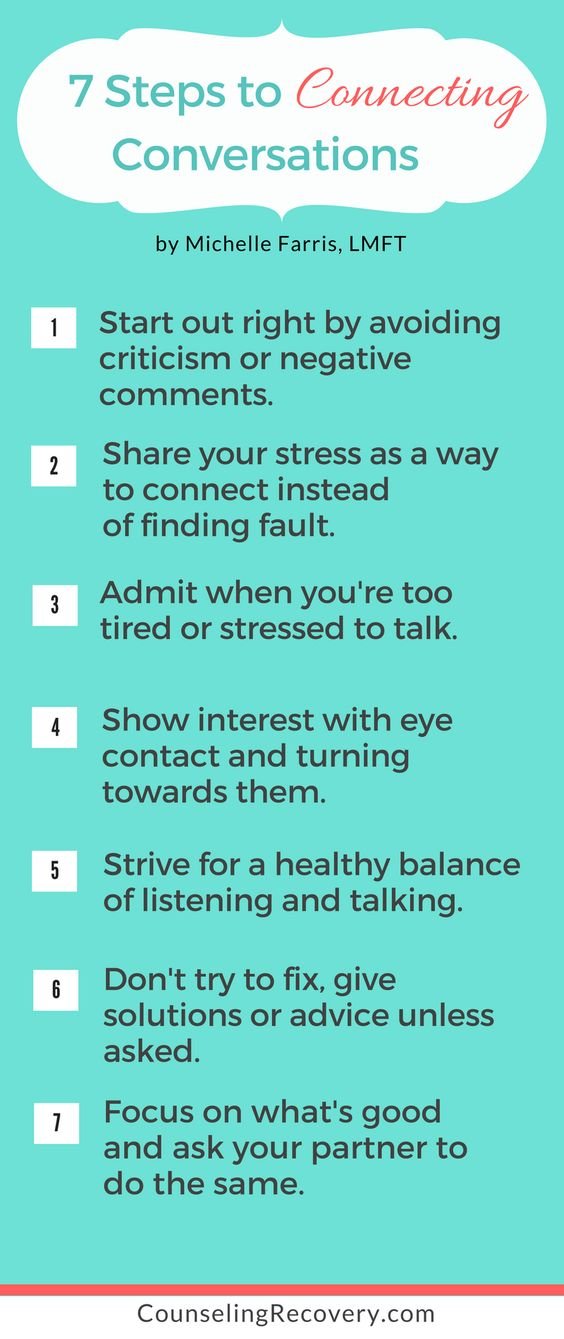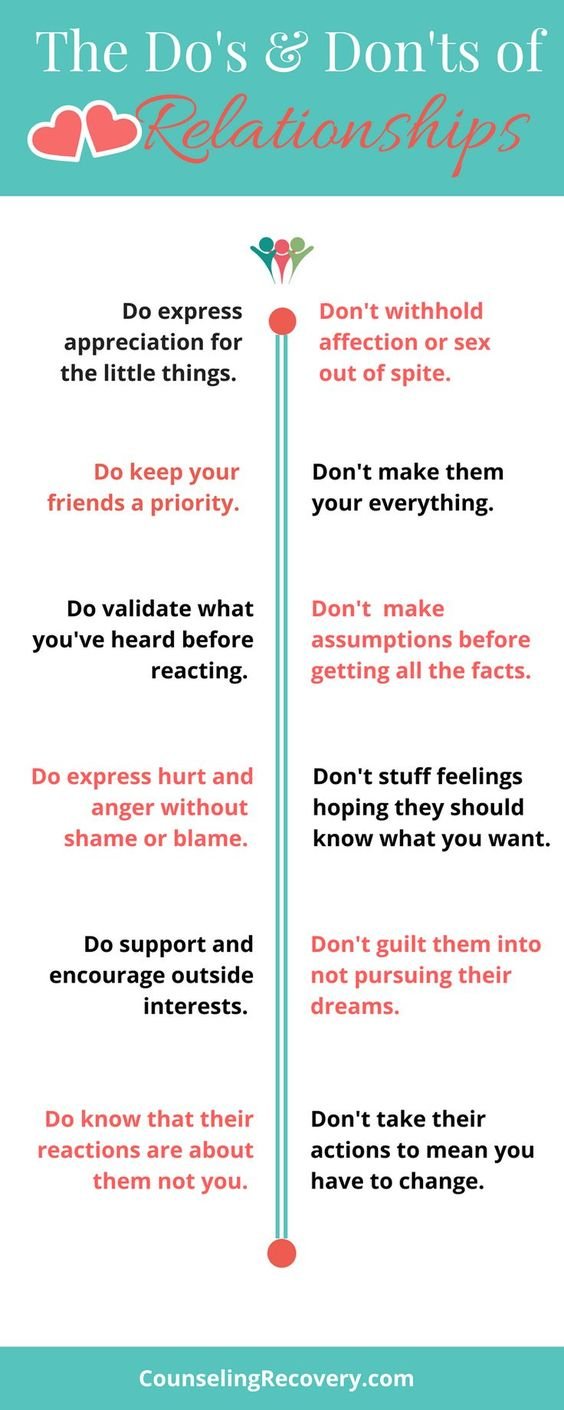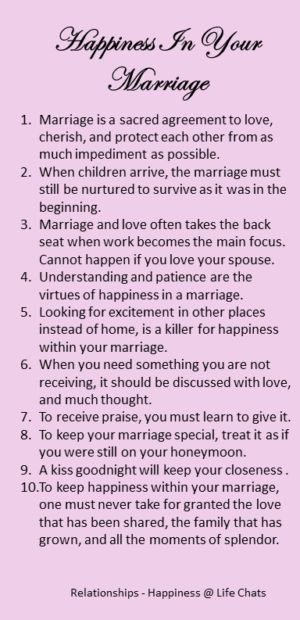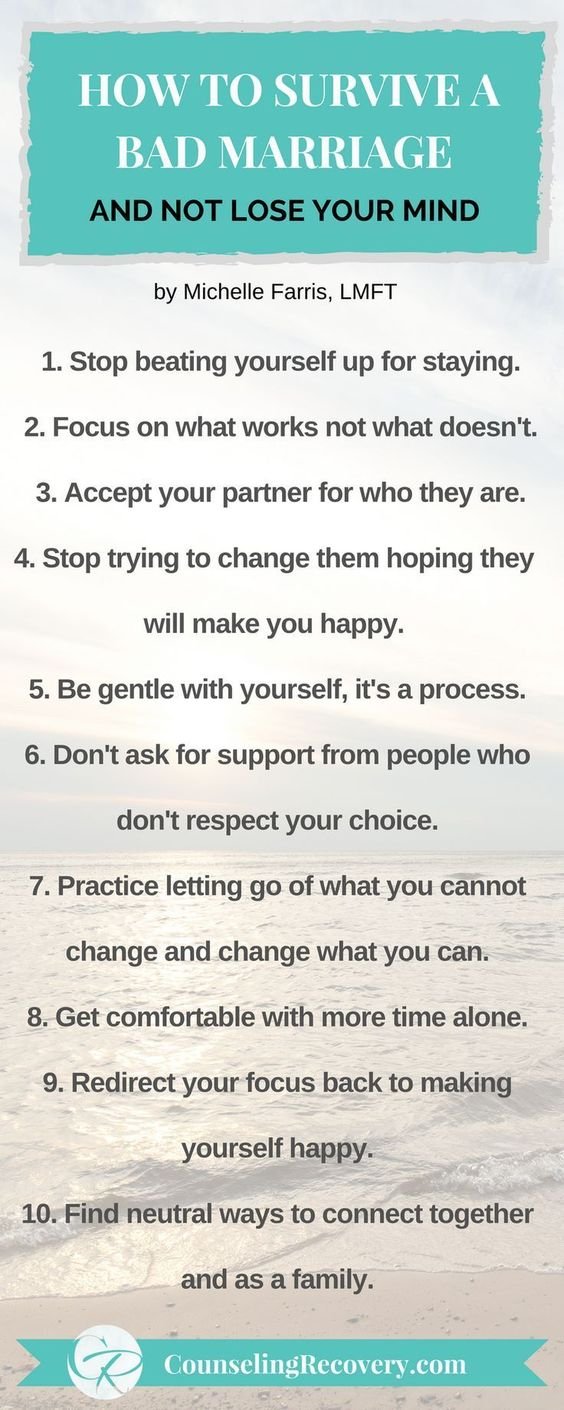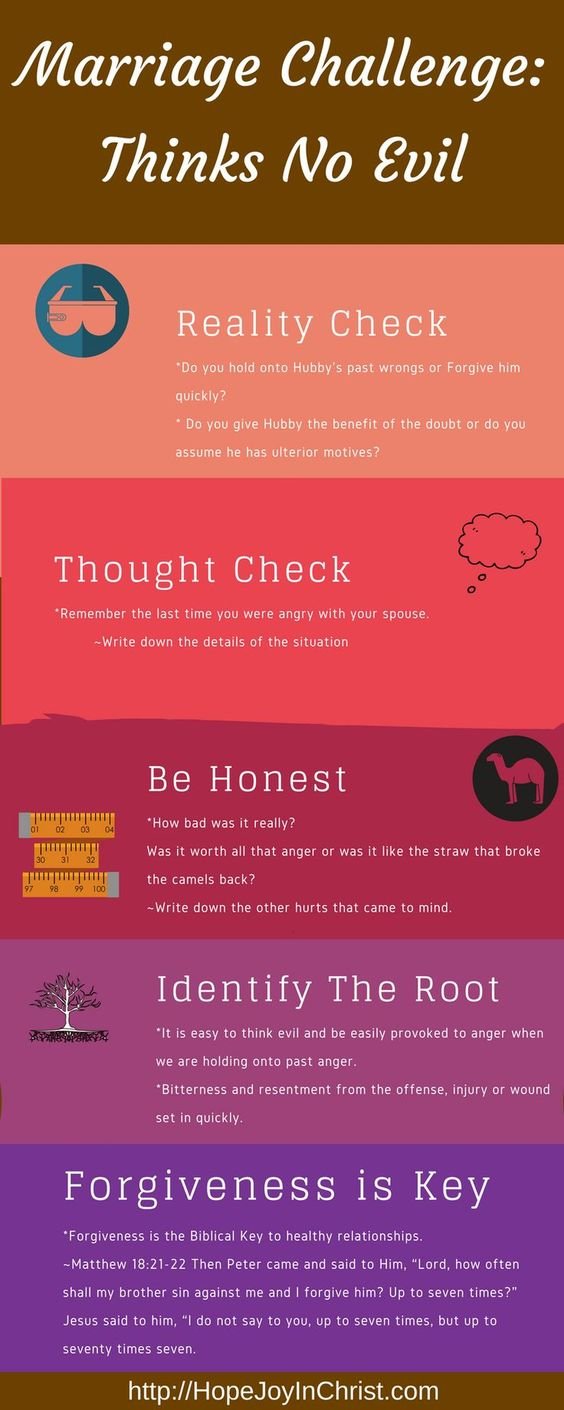 Key Tips On Being Healthy Mentally When In A Marriage
coping with a spouse with mental illness, mental illness and marriage laws, spouse with mental illness divorce, living with an emotionally unstable spouse, spouse mental illness support group, being in a relationship with someone who has a mental illness, how mental illness affects relationships, my husband is mentally unstable, Being Healthy Mentally When In A Marriage