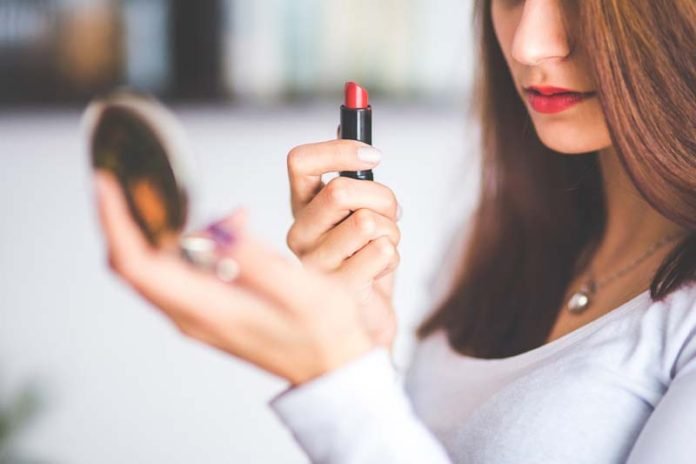 5 Skincare Items You Should Keep on Hand for Emergencies : Admit it, we have all been caught in a skin related emergency at some point in time. After which we decide to prevent such an incident from happening again by carrying a bag full of emergency beauty supplies. Well, I made a list of 5 skincare items which will prove to be helpful and need a permanent spot in your emergency beauty bag.
Quick and Easy Blemish and Spot Healers
There have been more times than I like to admit when just before an important meeting I noticed a prominent blemish beginning to appear on my face. I panic and almost always end up using concealer to hide it. Although concealers help hide blemishes, they don't aid them in healing, which is why instead of hiding try some TruSelf Organics' Blemish Remedy. All you have to do is apply a little of this product to the affected area and watch it heal, fade and disappear. The best part? This is suitable for all skin types, is completely organic, and is an animal cruelty free product.
High SPF Sunscreen with Aloe Vera
You may think that sunscreens are only important to carry around during summer but believe me you can just as easily get sunburned in winters as well. Therefore, it is important to carry a pocket-sized sunscreen with a high SPF rating as well as Aloe with you at all times. If you have a sensitive skin, there are more chances of your skin getting burned under the Sun. Aloe serves more purposes than just healing sunburns.
Lip Balm or Lip Gloss
Carrying lip balm or lip gloss in your bag is always a good idea. Put on a slight bit of lip balm or gloss and you're ready to attend a party in an instant. Not only does it make you look ready for anything but it also helps keep your lips soft and plump and is more convenient and practical to use than a lipstick.
All-in-one Skin Moisturizers
If you want to look good all day, you need your skin looking fresh and hydrated all day as well. Keep travel-sized moisturizers that you can use on your face and hands at the same time. The best moisturizers have hyaluronic acid and dimethicone listed in the ingredients. These elements help keep your skin look and feel fresh and hydrated. Moreover, the petroleum ingredient helps keep the moisture sealed in your skin.
Face Foam
You can't use moisturizers or touch up your make up without washing the dirt off your face first. Keeping a foam face wash for a quick rinse is a good idea if you plan on spending the day out and about. Look for a face foam that is free from any scented elements. The scented skin care products can cause allergic reactions. Find a foam that does not dry out the skin. If you do not want to use chemical products to take care of your skin, you can try these 5 home remedies for healthier skin and hair.
5 Skincare Items You Should Keep on Hand for Emergencies
best skin care products, do we really need skin care products, best selling korean skin care products, must have korean skin care products, unnecessary skin care products, where to store skin care products, how many skin care products do i need, what skincare products should i use, Skincare Items You Should Keep on Hand