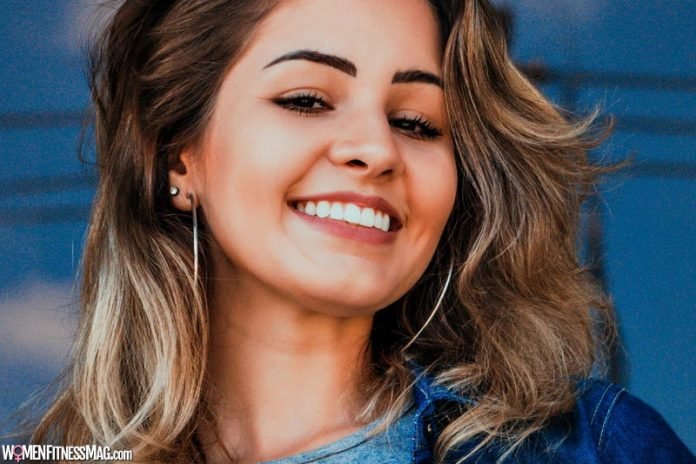 Lingual Braces vs Invisalign : Adults seeking orthodontic treatment make up at least half of the patients who visit orthodontic clinics, some of whom are interested in traditional braces. Metal braces are slicker and smaller compared to old metal bands. Treatment time and aesthetics are often the top deciding factors for adult patients when selecting their treatment plan.
There are several treatment options available for adult patients who are concerned about aesthetics, especially women looking to improve their smile. Clear aligners, commonly referred to as Invisalign, are the most popular treatment option for patients who may feel self-conscious about aesthetics, whether in their personal or professional life, or are concerned about cleaning habits. Plastic aligners are plastic trays that cover all your teeth, and each aligner is designed to move your teeth slightly and gradually into their optimal position.
Invisalign
Invisalign is one brand of aligners that has been around for a while, but there are many great options available on the market. There are multiple companies that manufacture these clear aligners, or invisible braces, such as Invisalign aligners, ClearCorrect aligners, 3M aligners, ulab aligners, and Spark aligners. But it's important to remember that Invisalign, or any other appliances, are just tools to move your teeth. Your results will depend on both the quality of care from your provider (orthodontist or dentist) and on your compliance with wearing your aligners.
Lingual Braces
Lingual braces are another discrete treatment option. Lingual braces are a type of metal brackets that have been around since the 1970s, and they are braces that are installed back of the teeth, making them truly invisible. The Incognito system is one of the old lingual systems with their customized brackets and wire majorly improved lingual care to patients. Newer lingual systems, such as Brius, are shaping the future of lingual braces with fully customized appliances. Brius lingual appliance allows you to freely floss between your teeth to maintain great oral hygiene.
If you've been researching treatment options and are already familiar with aligner treatment, then lingual braces might be a completely new option for you. Here is a comprehensive guide on lingual braces to learn more.
Lingual braces are very efficient in various types of treatment like overbite, deepbite, crooked teeth. You basically get all the advantage of braces in front of the teeth without the headache of removable aligners. Despite all the pros with this system, it is one of less spoken orthodontic appliances in dentistry.
Ceramic braces are an alternative braces treatment for lingual braces.
Lingual Braces vs Invisalign
Most of my adult patients ask about the differences between lingual braces or aligners (Invisalign treatment):
You can't lose your lingual braces since they are fixed to your teeth. You don't need to keep tracking of wearing them like aligners.
You can't remove lingual braces when you eat or have a presentation at work.
Lingual orthodontic treatment requires a higher investment. Lingual braces often cost more since they rely on a highly specialized technique, and a very limited number of orthodontists offer that.
Lingual brackets take longer to adjust to compared to aligners, but most lingual patients are extremely happy at the end of their treatment. They often ask why that treatment option is not more common.
Both Invisalign and lingual braces can cause temporary lisps same as traditional metal braces. The amount and duration of lisp all depends on the patient response and is unpredictable.
Lingual Braces cost
The cost of lingual braces is higher than other orthodontic treatment options, such as Invisalign. This is because very few orthodontists are trained and have team members that are trained to offer lingual braces. Some lingual appliances are fully customizable, which costs more to fabricate and indirectly adds extra cost to the treatment.
Lingual Orthodontist
Orthodontists are dental specialists who have received additional training to only move teeth. They also provide care related to skeletal abnormalities – like strong lower jaw. A limited number of orthodontic specialists acquire knowledge and technique to use lingual braces. If you call 10 orthodontists and ask for lingual braces, you will be turned down by at least 8 of them, even if they have information about them on their website.
The majority of orthodontic clinics offer free consultation. Hopefully, this blog shows you an extra option for an invisible orthodontic treatment. If you are interested in lingual braces, schedule a consultation and we'll answer all of your questions. You can refer to this page to get more information about lingual orthodontics before your appointment.
Author : 
Dr. Rooz Khosravi, DMD, PhD, MSD established Personalized Orthodontics – abbreviated as PORTH– in 2017 in Sammamish, WA and has been providing innovative orthodontic care with high precision outcomes since that time. He is the newest orthodontist in Sammamish plateau and quickly becoming popular amongst kids, teens and adults alike as he helps straighten their teeth and achieve beautiful smiles.
Related Videos about Lingual Braces vs Invisalign :
Lingual orthodontics | How does lingual braces are different?
Next generation of clear aligners compared to Invisalign
Lingual braces | patient experience with braces behind the teeth
Lingual Braces vs Invisalign
lingual braces vs invisalign reddit, lingual braces cost, lingual braces price, invisalign braces, lingual braces disadvantages, lingual braces near me, invisalign vs incognito, invisalign vs braces,