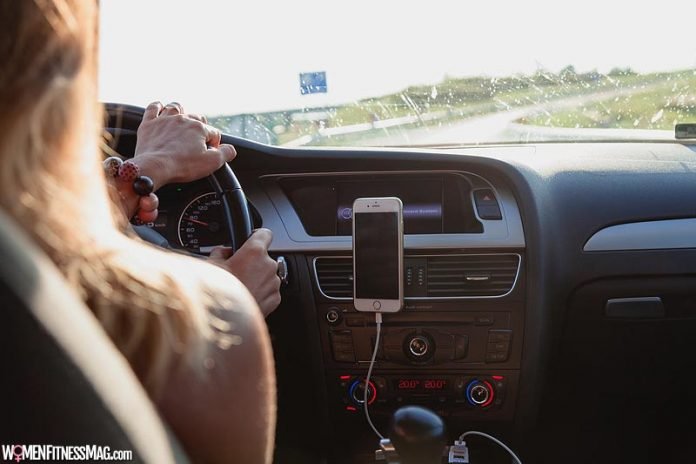 List of Essentials that Will Ease Your Next Road Trip : Road trips are a lot of fun for the entire family. Spending time on the open road is an experience of a lifetime but just because the adventure factor is there, it doesn't mean you should go unprepared, especially if you're planning to visit a foreign country.
In fact, you should write up a list of the things you will most likely need on the road. If you've been on a road trip before, then you probably know what we are talking about for all the novices out there, here is a list of essentials that will ease you're your inaugural road trip.
Check your driver's license
International law can be tricky at times so check if your driver's license is valid in the country you're planning to travel to. Even if you're not planning to drive there in your car, you might want to get a rental, like tourists mostly do to get around islands like Rhodes in the Mediterranean. The last thing you need is for your road trip to be cut short when a foreign traffic warden pulls you over!
If you intend to drive around the country, take the time to check the validity and the expiration date before you set off. If the license is due to expire next month, then get a new one to be on the safe side. In addition, you might want to get a rental if your car breaks down, for instance, so carry a valid document on your person.
Bring spare cash
We live a world of wireless money transactions and have learned to depend so much on the debit cards that we often have less than 50 dollars in our wallet. You can bring your cards along for the ride but expect the majority of transactions to be cash by nature.
You probably know that carrying extra money for the trip is necessary but don't store this money in bank credit but in your gloves compartment. Namely, bring spare cash on the trip because, in case of an emergency, dollar bills will get you more than waving a piece of plastic around.
Maintain a high level of personal hygiene on the road
Unlike the summer holiday, you won't just click once and pay for accommodation for a full week. No, on the road there will often be sections of the road that go through the middle of nowhere. The lack of accommodation facilities means that you won't always spend nights in hotels and motels but that you'll sleep in tents and in the car.
This raises a series of hygiene-related questions. Often enough, you will have limited access to water so you need to come well-prepared. Instead of packing useless stuff like books you'll never get a chance to read, pack a personal hygiene kit to last you until the end of the adventure. It should contain clean wipes, a bar of soap, a shampoo, a nail clipper, a comb, a couple of disposable washcloths, toothpaste, a razor, etc.
You will use this kit even during the time you spend in a hotel room. You can never know the exact level of hygiene the staff maintains, so better bring a portable bidet with you. They come in two forms: seat attachments or portable travel bidets which are devices rudimentary in design but can be used in the middle of nowhere.
Throw a well-stocked cooler in the car
Depending on the length of your road trip and the climate you will be driving through, a nice cooler at the back of the car or in its trunk would come in handy. The cooler should be packed to the brim with drinks and snacks in case you need to take a break near the side of the road.
This road trip essential is ideal for arid and hot regions of the world. A cooler will help you resolve the two most pressing issues while on the road, especially if you have kids. We are talking about hunger and thirst that you can easily counter with a cooler in the back even if there isn't a supermarket in sight for miles.
Get a paper map
We rely heavily on navigation apps that usually work quite well in densely populated areas. However, once you get ion a dirt road, a paper map will come more in handy. This is especially true for roads abroad which might not be in the memory of your car's GPS navigation system.
These were just 5 essentials that you should start a road trip without. Everything from a valid driver's license to a simple paper map ensures you stay safe on the road. Once this prerequisite is met, you can truly start having fun.
Author :
Patrick Adams is a freelance writer and rock-blues fan. When he is not writing about home improvement, he loves to play chess, watch basketball, and play his guitar. More than anything, he loves to spend his time in his garage, repairing appliances and creating stuff from wood.
Related Videos about List of Essentials that Will Ease Your Next Road Trip :
How to Prepare for Your Next Road Trip
ROAD TRIP ESSENTIALS!
Essential Travel Packing Tips & Hacks
List of Essentials that Will Ease Your Next Road Trip
road trip essentials list, fun road trip essentials, what to pack for a road trip checklist, road trip essentials for couples, family road trip packing list, cross country road trip packing list, family road trip essentials, road trip packing list printable,