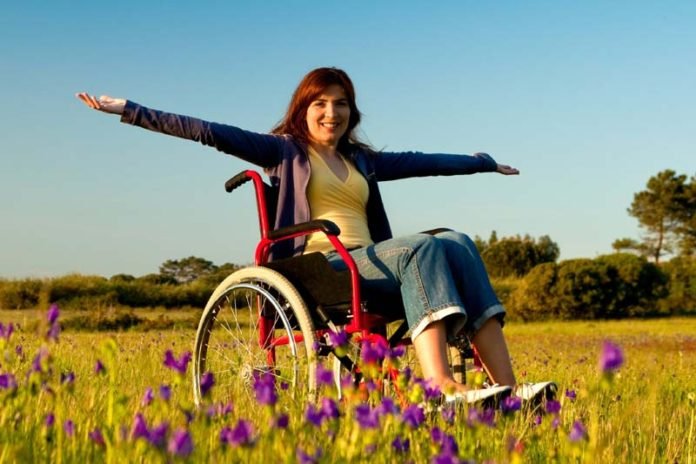 Living An Active Lifestyle Apart From Disability : An estimated 19%-20% of the population in the world has a disability. Living an active lifestyle apart from disability can help you strengthen muscles of your heart and body, build strong body structure and bones and make you feel better for yourself.
For People with disabilities, there are many recreation programs and adaptive sports that can be undertaken for enjoyment, health, social, wellness, leisure and competition benefits like Cycling, Golf, Horseback Riding, Paddling, Sitting Volleyball, Snow Skiing, Swimming, Tennis, Wheelchair Basketball, etc. More sports and activities for individuals with disabilities include archery, shooting, pool, table tennis, fishing, sailing, hunting, Bocce, fencing, bowling, rugby, scuba, softball, water skiing, lacrosse and others. Golf of seniors is now also trending worldwide as new exciting game too.
These all activities need some modifications and changes in equipments and surroundings. You can determine possible modification with a help of physical therapist for advice which is best for you.
It is not just that way, that being disabled you can't do things, we have to just change the way of doing things and make necessary arrangements and adjustments in your home and office to do things our way.
For the thousands of people living with a disability, even the most easy and simple of daily tasks in the office or home can become much difficult. Little changes such as the height of tables, countertops, narrow doors, round doorknobs and can become very difficult to deal with for individuals with limited mobility.
The idea of adjusting and modifying a house to counter the needs of people with a disability can feel overwhelming. Here are some reasonable things you can do for living an active lifestyle apart from disability.
Home adjustments for Individuals with Disabilities
Individuals with disabilities may have a greater need for home and office accessibility. Some older homes may require modifications to increase accessibility and assist daily living for the disabled. If you're unsure of what exactly your house needs to improve accessibility, service providers like Selectability NDIS Cairns can help assist with daily living and advise on some ways to improve accessibility. Other than this you can choose to move in assisted living facilities or downsizing to smaller home.
There can be Permanent and Temporary Changes
You may be having different remodeling needs from others and modifications can vary widely. Simple changes can be done to enhance and ease mobility. For example, if you are restricted to a wheelchair permanently or for temporary phase while recovering from an injury, you can install an aluminum wheelchair ramp on the front and back foot steps to your home or office. Other fixes can include having automatic controls for doors, lighting and other electronic things. Permanent changes may include adjusting the height of kitchen counters and electrical switches and installing grab bars in bathrooms, widening door frames, Installing porch lifts or other lifts and railings or support bars.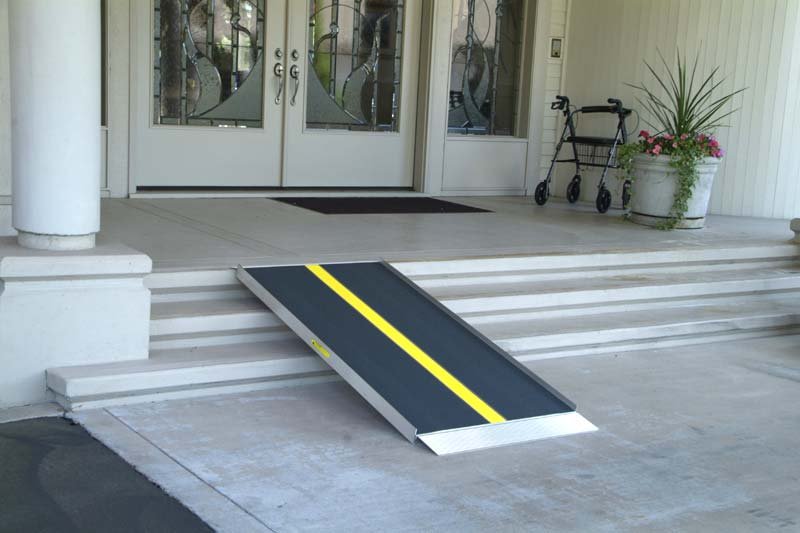 Having a assisting Dog
You can be benefited for having an assistance dog. It will help you complete many tasks to improve your independence and increase quality of your life. Dogs also can boost your mental and physical health by providing companionship, giving you a confidence, and making it easier for you to socialize, get out of the house, and stay active.
If you live with a disability, don't demotivate yourself that you cannot participate in a sport or be active. Boost your physical and mental health by exercising and participating in sports and activities. You can ease your life with small changes in surroundings by temporary and permanent modifications.
Related Videos to Living An Active Lifestyle Apart From Disability:
Why My Disability Doesn't Stop Me From Living
Living Independently with a Disability
Yes, I can: People with Disability and Access to Health Care
Self-Determination (Independent Living For Disabled People) Part 1 of 3
Surviving Winter with a Disability
Related Infographics:
Living An Active Lifestyle Apart From Disability
effects of lifestyle on health, negative effects of unhealthy lifestyle, effects of modern lifestyle on health, how health is affected by lifestyle, cause and effect of unhealthy lifestyle, unhealthy lifestyle definition, health problems due to modern lifestyle, how health is affected by lifestyle speech, living with a physical disability, living with a disability article, living with a disability stories, living with a disability essay, living with disability blog, living with a mental disability, living with a disability quotes, life with disability, Living An Active Lifestyle Apart From Disability