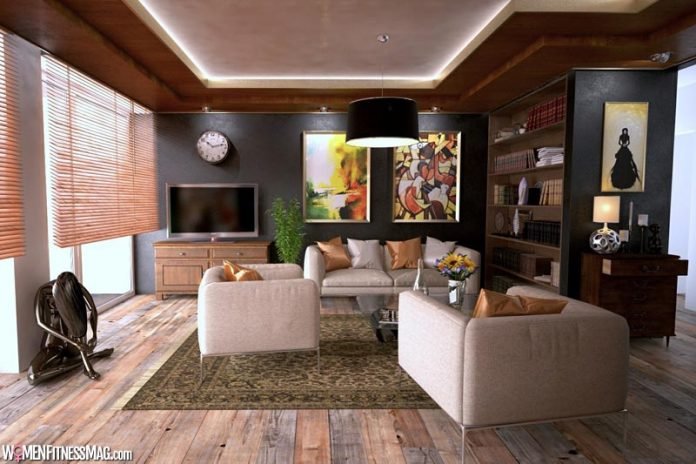 Living Room Cleaning Checklist: Don't Miss These 6 Things : Your living room is the first impression you have on other people who visit your home. So, that's the last thing you will want dirty. Also, it's the personal space where you and your family are supposed to spend some quality time. That's why keeping it clean should be your priority.
Here, I will share the top 6 things suggested by Glimmr Cardiff and you can't miss on the cleaning checklist of your living room. These are some pretty evident things which are why they should always be on your cleaning list.
Cleaning up the clutter


The most obvious uncleanliness of a room is the clutter. You can't have any clutter in the living room area at all. Whether it's thrown away clothes or toys or shoes or pieces of paper, make sure to get rid of them. Please don't wait for someone to pick them up; when you see it pick them up and keep them in their designated places.

Have a certain place for the remotes


Television in the living room is an integral part. And with television comes remote controls. Many times, the remote controls are kept in random places after you are done watching the tv.

To keep your living room clean, you must have a certain place to keep all the remote controls. It makes the remote easier to find and the living room clean at the same time.

Vacuum twice a week


Imagine a guest comes up and sees particles of dust on your sofa, it sounds embarrassing, right. Your living room has the highest chances of getting dirty with dust. This is why you must vacuum your living room twice a week. This will help you get rid of any dust that makes the room dirty.

Have a space for books and magazines


Always make sure you have a certain space to keep all the magazines and books in place. This is very important because mismanaged books and magazines create the most clutter in your living room.

You can make a box or a cabinet to keep all your books and magazines in one place. But don't just keep them as a decoration; make sure people have access to it as well.

Get a humidifier


Getting a humidifier can completely change the feel of your living room. It purifies the air in the living room as well as gives it a nice scent. This will help your family and guests have a much more relaxing time in the living room. It can make the place feel much cleaner, and you can get rid of any bad smell if there is any. This also helps in preventing any allergies as well.

Tidy up the pillows and cushions


You don't want to have crumbled and crusted pillows in your living room. These should be fluffy and smooth all the time. So, make sure you tidy them up whenever you are getting off the couch or sofa.
Related Videos about Living Room Cleaning Checklist :
Living Room Cleaning Routine! (Clean With Me)
DEEP CLEANING MY LIVING ROOM
Clean with Me: Deep Cleaning Routine Living Room Edition | How to Deep Clean Your Living Room
Clean With Me: Living Room & Dining Room! (Express Clean)
Living Room Cleaning Checklist: Don't Miss These 6 Things
restaurant dining room cleaning checklist, living room cleaning checklist pdf, daily living room cleaning checklist, bedroom cleaning checklist, kitchen cleaning checklist, bedroom cleaning products, how to clean dining room,