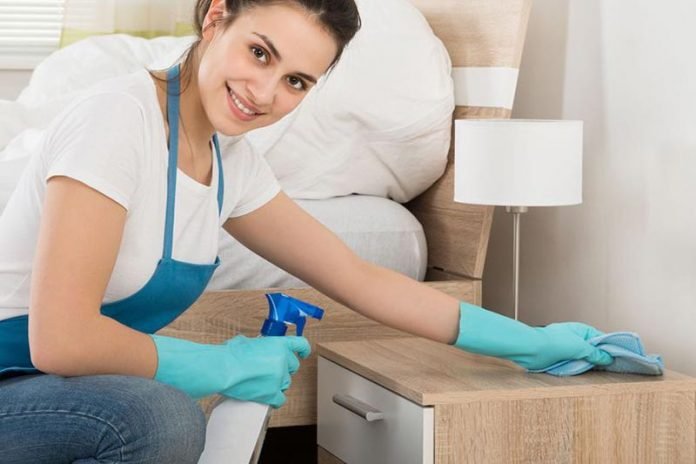 5 Easy Home Cleaning Tips For Busy Professionals : A clean and shiny home looks good and makes you feel happier and healthier as well. But what if you are a super-busy professional who seldom gets time to tend to the home cleaning chores? Well, this is not an excuse because avoiding the cleaning tasks for weeks can put the place in really bad shape.
And you would not want your home to look like a war zone and smell like a stable. That makes it clear that you cannot ignore the home cleaning even if you don't have a minute to spare. Let us share some quick and easy tips that can rescue the busy professionals.
Set up a routine
Even though it may be hard to find time for cleaning in your busy schedule, set up a routine and follow it. If waking up half an hour early makes a difference, do it and invest the extra time in cleaning! You will gradually get used to it and realize the value that this time serves for making your living space cleaner and better.  Involve your partner and children by allocating tasks. This will definitely make things doable.
Clean on the go
The smartest way that busy professionals can deal with these tasks is by cleaning on the go. Wash dishes while you discuss the day with your partner after dinner. Clean and make your bed the first thing you wake up in the morning. Wipe the bathroom floor as soon as you step out of the shower. As a rule of thumb, you should never procrastinate and leave things for later.
Hire professional help
You may be a superb professional but don't expect to be a superman or superwoman. Seek professional help on a regular basis to keep your living space in top shape. Look for the best cleaning services Houston and hire them every couple of months to give your home a deep-clean job. This routine will definitely cut down the stress and burden that you face as a homeowner.
Clear the clutter
Make sure that you follow a minimalist approach when it comes to having furniture and knick-knacks in your living space. A cluttered home is tougher to clean as well. Reassess the stuff you own once in every six months and discard the pieces that you do not need and neither have used during this period. This practice will make your home lighter and easier to clean.
Utilize the weekends
However busy you may be, you will still have time on weekends. Utilize this time to clean the nooks and corners. Try to enjoy the task rather than considering it as a burden. Cleaning your home can actually have a therapeutic effect as you exercise your body and come up with creative ideas with your mind. Don't plan a movie or picnic every weekend, plan a cleaning spree instead!
These smart tips can make cleaning a much simpler and easier job even for the busiest professionals. Finally, just do everything with conviction because it is, after all, your home sweet home!
Related Videos about Easy Home Cleaning Tips For Busy Professionals :
How to Clean Your House FAST | Cleaning Hacks for Every Mom | Jordan Page
CLEAN HOME HABITS FOR BUSY PEOPLE!
12 TIME SAVING CLEANING HACKS
20 WAYS TO CLEAN YOUR HOUSE IN JUST A FEW MINUTES
6 Ways To Clean FAST & My Speed Cleaning Routine
Related Infographics about Easy Home Cleaning Tips For Busy Professionals :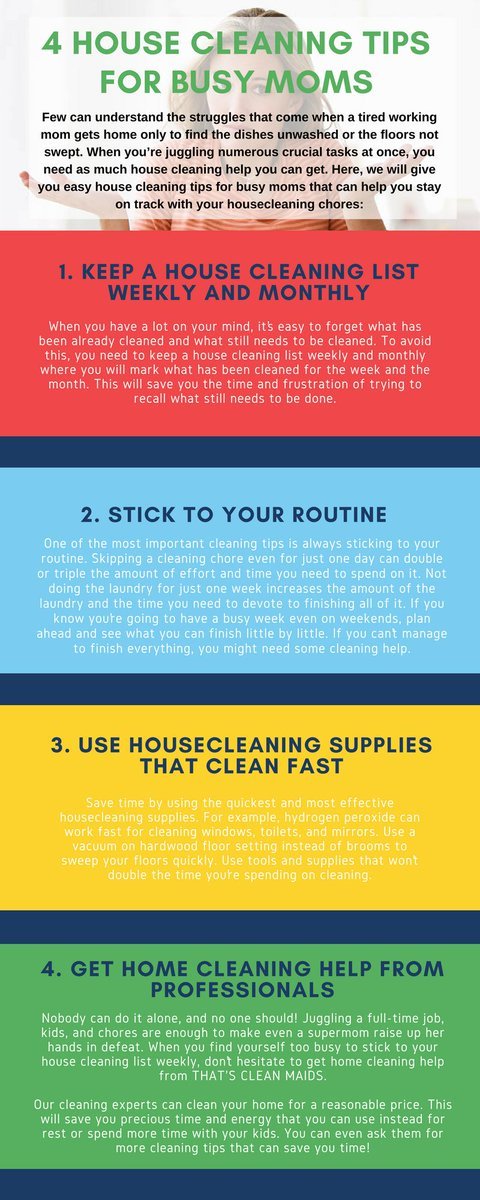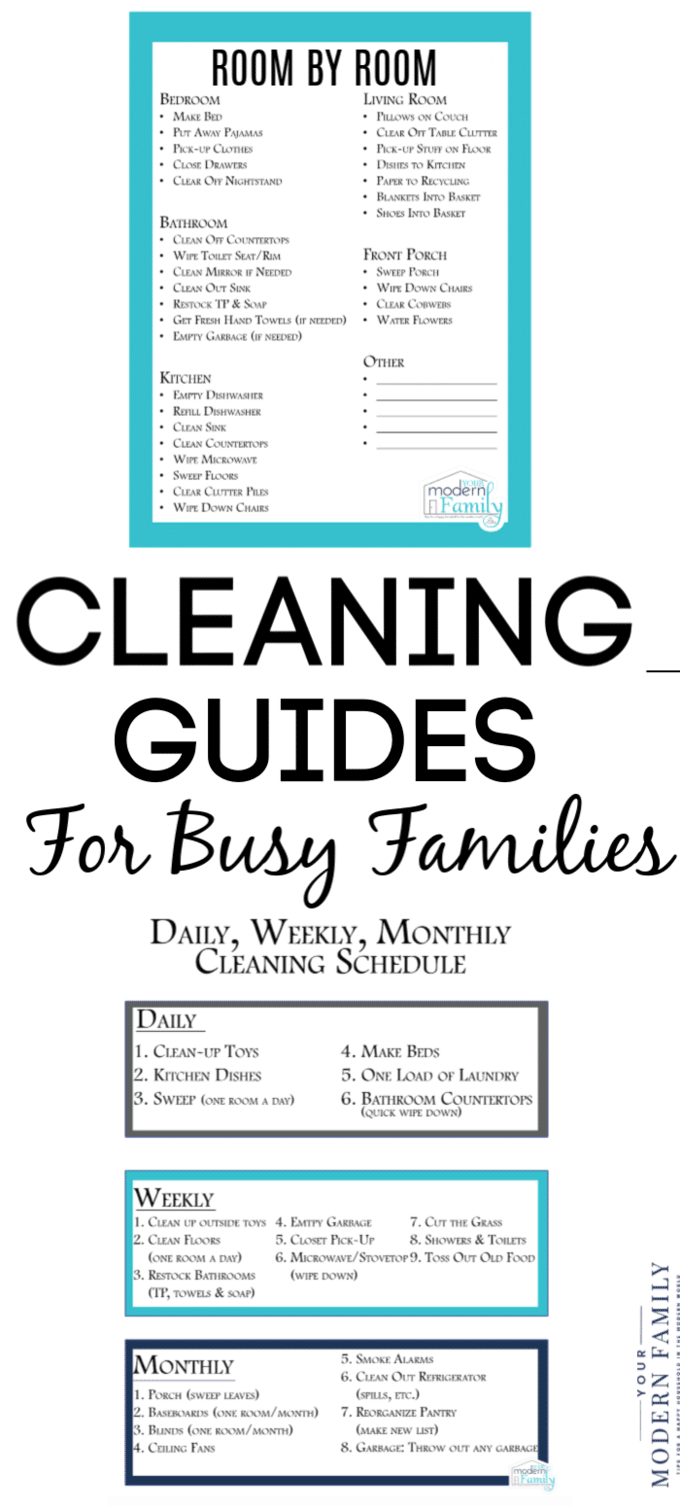 5 Easy Home Cleaning Tips For Busy Professionals
how to keep a clean house with a busy schedule, house tips, cleaning house while working full-time, house work tips, how to keep a house clean when you work full time, house cleaning schedule, housework routine working full time, how to keep your house clean and organized,