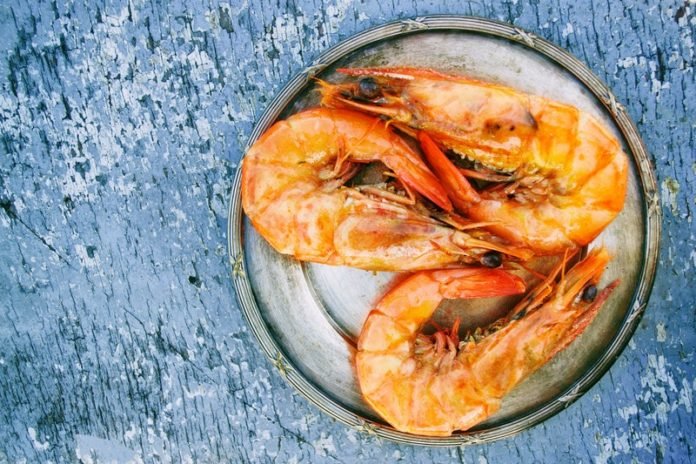 Looking For Seafood Online? Tired of your local supermarket? This company provides everything from wild-caught salmon to caviar. See why more and more people are choosing to buy their seafood online.
In the old days, you used to be able to go to your local supermarket or fish store and get high-quality local fish at a reasonable price. You could walk into the familiar family-owned business while doing your Tuesday afternoon errands, catch up with the clerk, and leave knowing that you were bringing home good fish from an honest business.
Unfortunately, those days are pretty much history now. Now, you have to look closely at the sell-by dates and smell the package just to make sure that your supermarket isn't trying to sell you old fish to make an extra dollar.
A small company called Global Seafoods is looking to bring back the simple experience of buying good fish. The difference is that they sell all of their seafood online.
The Advantage of Ordering Online
Now, it may not seem like buying seafood online is the best idea at first. However, the trend of purchasing groceries online has really grown in the past few years. The supermarket prices have only gone up, and the general quality has only gone down. Most people were getting half the product for twice the price, and they weren't too happy about it.
Fresher Fish for Less
Since Global Seafoods doesn't have to maintain brick and mortar shops, they can afford to sell their product for cheaper. They have a central distribution location that handles and packages all of the fish in a clean and professional environment.
Because they don't have to supply multiple locations all around the country, they have a better idea of the amount of product that they need to meet demands. This means that the seafood you purchase from Global Seafoods is as fresh as can be. They pride themselves on their quality control and claim that they can track each shipment back to where it was pulled out of the ocean.
Delivered Direct to Your Door
One of the other great benefits of buying seafood online is that you don't have to leave your house. Global Seafoods takes and prepares your order within 24 hours of placement. Then they vacuum seal your seafood to maintain freshness, pack it in dry ice, and ship it to your front doorstep within 2 to 4 business days depending upon your location. You may decide you want to find your own way of delivery. You could try using a haulage company like Return loads, this will give you peace of mind that your delivery is in safe hands. If you are a resident in Seattle, WA where the business is based out of, you may be able to take advantage of next-day delivery.
Wide Selection of Products
Global Seafoods is a chef's paradise. They have a wide selection of seafood and get their product from the highest quality local and global markets. Because they have access to such a wide variety, they are able to provide this to their customers.
Whether you're looking for wild-caught Alaskan salmon, fresh mahi, yellowfin tuna, and even caviar and smoked meats, These guys have got you covered.
Additionally, Global Seafoods has partnered with several fine Japanese bladesmiths and sells a wide array of professionally-made Damascus steel sushi and sashimi knives. They also provide some handy gadgets such as cut-proof gloves and shellfish openers, so you have everything that you need to turn your kitchen into the ultimate fish filet station.
Related Videos:
7 Recipes For Seafood Lovers
Gordon Ramsay's Top 5 Fish Recipes
Spicy Seafood
Looking For Seafood Online?
fresh seafood online that delivers, fresh seafood online free shipping, cheap seafood online, wholesale seafood online, frozen seafood online, online seafood market, order seafood online near me, mail order seafood reviews,