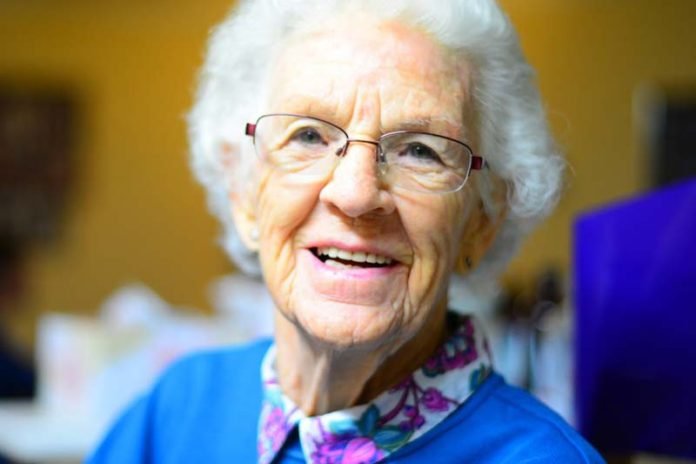 The Importance of Good Dental Hygiene for Seniors : You only get a single set of teeth which makes it all the more important that you should take care of them right?
Maintaining good oral health is important but more so for elderly people who are aging and prone to a lot more dental risks. Aging conditions like arthritis can make it difficult to exercise good dental hygiene everyday and loss of memory can lead to forgetfulness in terms of regular brushing and flossing. Risks of conditions like diabetes and heart disease surge with poor oral health which makes it all the more important for elderly adults to take care of their oral health.
Here are 6 Dental Health Problems Elderly Adults Can Face:
1. Gum Disease
Gum disease occurs when the gum tissues surrounding the teeth become infected due to a buildup of plaque on the teeth and gums, according to the American Dental Association. The first stage of gum disease is Gingivitis which can usually be identified by red, swollen or bleeding gums. Gum disease is a major concern for elderly citizens as plaque can build up on the teeth and gums due to years of eating poorly and not following a proper diet routine early on. Timely and fixed dental appointments can lead to the reversing of gingivitis.
2. Dry Mouth
This is caused by a reduced flow of saliva which may be caused by cancer treatments due to radiation to the head or neck along with diseases like Sjogren's syndrome and a few side effects of medication you may be taking. A lot of different medicines can also cause dry mouth. The biggest effect of dry mouth on oral health is that it can lead to root and tooth decay which can further lead to a loss of teeth and infections.
3. Root and Tooth Decay
Elderly adults usually tend to get more cavities and decay on the surfaces of their teeth. Root decay is pretty common due to the roots being exposed when the gum tissue regresses from the teeth. The roots of the teeth get more exposed and can't protect themselves as they don't have a protective enamel layer and become softer over time which can lead to the formation of new cavities around old fillings or near the roots of teeth.
4. Darkened Teeth
The teeth tend to become darker due to a transformation in the dentin which is a bone like tissue that is found below the tooth enamel which becomes eroded due to a lifetime of consuming foods and beverages that can stain it. This also occurs when the outer enamel layer becomes worn out and thins down a little which allows the darker and yellower dentin to be seen.
5. Oral Cancer
The chances of getting oral cancer increase as you age and is usually linked to heavy smoking and alcohol consumption. The number of these cases have risen in recent times as doctors discovered that the Human Papilloma Virus can also cause oral cancer. Regular dental checkups can help you reduce your chances as general dentistry practices are trained in conducting oral cancer screenings.
6. Overcrowding of Teeth and Tooth Loss
Do you feel that food is getting stuck in different places in your mouth than before? The teeth that might have been out of alignment when you were younger may seem to out of alignment even more so than normal. This occurs due to the teeth moving around in the mouth as people age which makes it harder to clean their teeth, leading to more tooth erosion and damage to the supporting bone and tissues. Periodontal disease can lead to a rapid loss of teeth. Gum disease is the main cause of tooth loss.
9 Reasons Why Dental Hygiene for Seniors is Important
Can lead to denture induced stomatitis
Unaligned jawbone
Can lead to root decay
Can cause dry mouth
Can cause gum disease
Can darken your teeth
Can cause or increase diabetes
Can cause pneumonia
Can cause heart disease
The most important dental care tip that you should follow as a caregiver is by scheduling regular annual dental appointments for your charges. You can follow through with this by ensuring that your charges brush their teeth twice everyday with fluoride toothpaste along with rinsing and flossing with antibacterial mouthwash.
Author:
Grace Clark : A dental marketer at Michael G. Long DDS, Fresno, CA and a believer in holistic health, Grace lives by the rule that health and happiness go hand in hand. She writes on various dental topics focusing on healthy living and holistic health. When she's not working or blogging, she enjoys spending her time with her family and volunteering at the local youth centers where she educates children about the importance of health and fitness.
Related Videos:
Oral Care For Older Adults
Dental Care for Seniors
Oral Health for Senior Citizens
Related Infographics: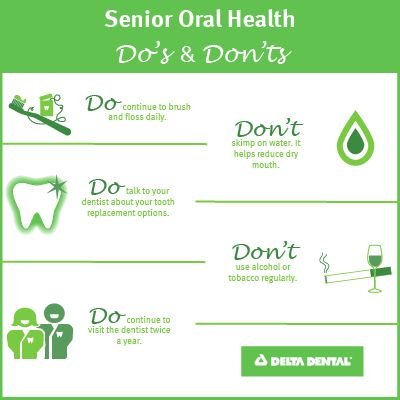 The Importance of Good Dental Hygiene for Seniors
importance of oral care in elderly, dental care for elderly in nursing homes, oral hygiene tips for seniors, oral hygiene in the elderly, oral health problems in elderly, importance of oral health education, oral care elderly nursing home, elderly dental problems,