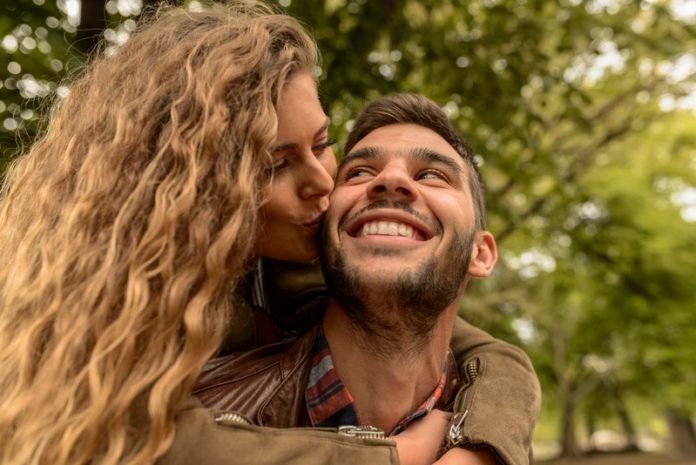 The Ultimate Gift for You and Your Bearded Man : Wouldn't you love your man walking beside you while sporting an attractive looking beard? Unlike women, men tend to shy away from beauty products and pay less attention to how they look. As a result most of them end up with a scruffy beard that makes them look untidy in public. Beard products and techniques to maintain a good beard significantly transforms your man's image.
In the contemporary world, it is important to give a good impression, and one of the ways to do this is by keeping a well-groomed beard. There are various products you can use to achieve this.
1. Beard brush and beard comb
When it comes to grooming your man's facial hair, he shouldn't use the same brush and comb uses on scalp hair. Since the main goal here is to come up with a great looking beard, a beard straightening brush and comb specifically designed for the beard is necessary. Experts recommend a wooden beard comb because of its numerous benefits. Its durability enables it to stay for long if well taken care of and its wide teeth makes it easier to comb through the facial hair easily while spreading HiLee beard oil and balm to all areas. A beard brush, usually made from animal hair is meant to get rid of debris or contaminants that accumulate in the facial hairs throughout the day. It also helps straighten and shape the beard to the style that your man wants. These two products come in various shapes and designs.
2. Beard balm
A beard balm is made using these four ingredients: butter, carrier oils, beeswax and essential oils. It is a product that shouldn't miss in your man's beard grooming set. Many men tend to experience itching when facial hair starts to grow. Beard balm keeps the beard soft to reduce the itching and keeps moisture trapped between the facial hairs. The balm also protects the beard from the harmful rays of the sun and nourishes it through its hydrating properties.
3. Beard oil
This is another vital product for your man's beard. It sources its various benefits from ingredients used to make it (mainly carrier oils and essential oils). What sets beard oil apart from other products is that it has the ability to hydrate, moisturize and soften both the beard and the skin below. When facial hair starts growing, there is a shortage of natural oils (sebum) hence itching will be experienced. Beard oil acts as a supplement to the natural oil hence preventing the discomfort caused by itching. When a beard is not well taken care of, it becomes dry and flaky and leads to a condition known as beardruff. Using its hydrating, softening and moisturizing abilities, beard oil prevents not only beardruff but also other beard conditions.
4. Beard wash/Shampoo
Just like any other part of the body, the beard needs to be regularly cleaned. The conventional shampoos do not achieve the same results as one specifically designed for your man's beard. There are various benefits of a beard shampoo. The shampoo cleanses it by getting rid of all the dirt, contaminants and flakes, leaving your facial hair soft and easy to comb. As you may have noticed, facial hair is much coarser than hair on the head; hence the need to get a shampoo that makes it smoother. This product also has the ability to significantly reduce itching experienced during the early stages of beard growth.
Maintaining a good looking beard
Acquiring beard grooming products only will not make your man's beard great overnight. It takes time to achieve a beard that turns heads. Regular trimming is one way to maintain a great looking beard. There are stray hairs that grow just above the Adam's apple or on the cheeks that usually require to be cut. Some hairs may also be longer/uneven hence the need to trim to acquire the shape/style that fits your man. A good trimmer/pair of scissors is mandatory for this routine.
The benefits of a good-looking beard cannot be understated. We are living in a world where one's character is judged from the way they look so it's important that your man has a well-groomed beard. It might seem like a daunting task to get your man to groom his facial hair but once he gets used to it, it will be part of a beneficial daily routine.
Related Videos:
DIY Beard Grooming Kit / Beard Conditioner / Beard Oil
The BEST Gifts for Bearded Men
Related Infographics: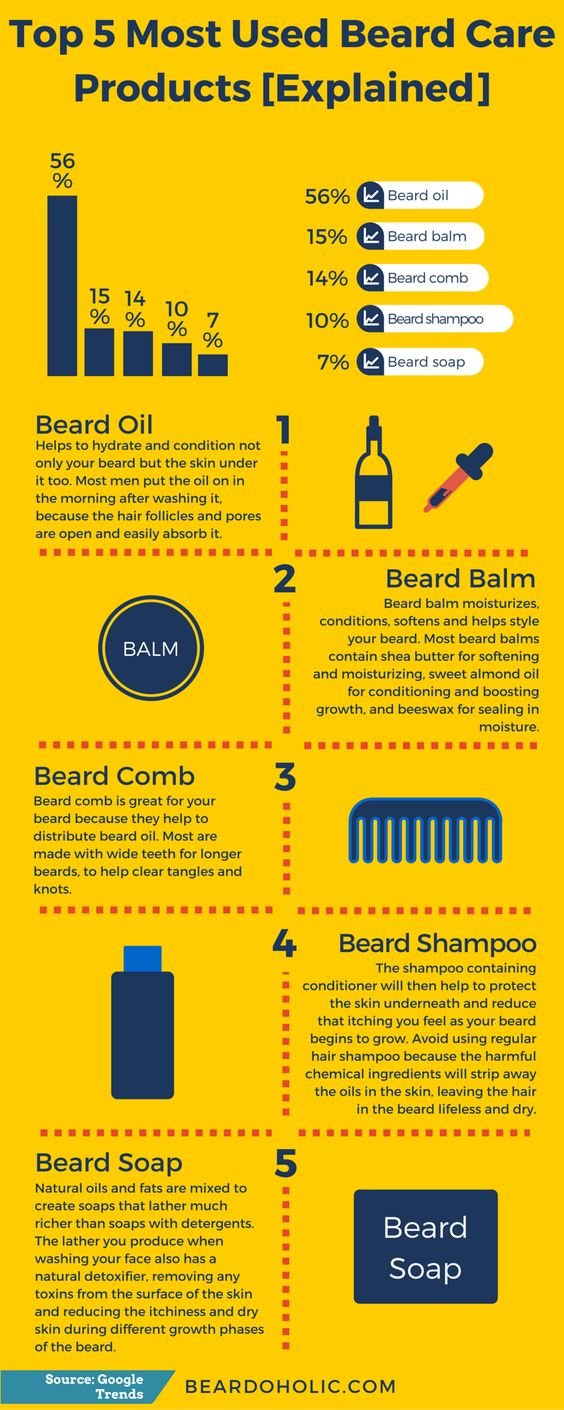 The Ultimate Gift for You and Your Bearded Man
beard grooming gifts, beard man gifts, novelty beard gifts, beard gift box, beard gag gifts, beard gift set, moustache and beard grooming kit, best beard kits 2018,