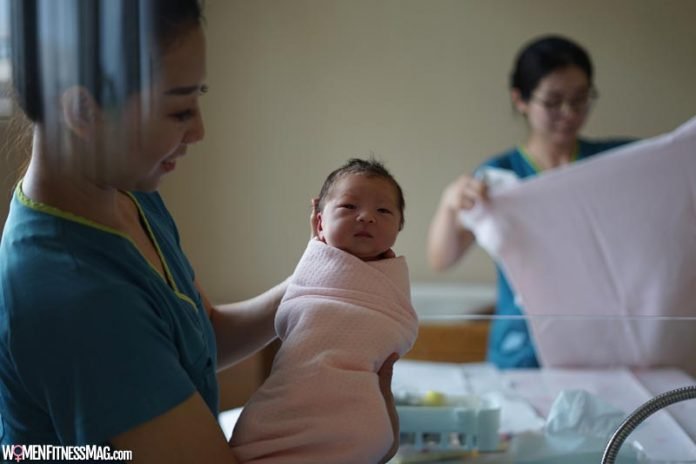 Midwives Vs Doulas? What Are the Differences, and How Do I Choose? When looking for someone to assist them during childbirth, a lot of people end up finding out that both midwives and doulas can help. Although both of these professionals assist with childbirth and other reproductive health issues, they are very different. If you are confused about the two, this article is here to explain the differences between midwives and doulas and to help you find out which professional would be best for you.
Midwives Vs. Doulas
Midwives are medical professionals specifically trained in women's health. They take care of women's reproductive health from puberty until after menopause. However, midwife nurses are mostly involved in the pregnancy and birthing process including the pregnancy itself, labor, delivery and the postpartum period.
A doula, on the other hand, is a professional who provides emotional, informational and physical support to expectant women before, during and after childbirth. The biggest difference between midwives and doulas is that even though nurse midwives are concerned with both the mother and the child, most doulas are concerned with ensuring that the mother has the best pregnancy and childbirth experience possible.
Becoming a Midwife or Doula
There are separate qualifications for becoming a nurse, a nurse midwife and a doula. Most institutions require that midwives have a bachelor's degree, usually in nursing, but this is not a strict requirement depending on the institution you choose.
You can complete a 4-year Bachelor of Science in Nursing degree program or join an accelerated nursing degree program. These programs are usually offered online by universities like Marymount University. They take 16-24 months and require that you have a bachelor's degree, although one in a science-related field is preferred.
Once you complete the degree, you can take the necessary exams so you become a registered and licensed nurse. You then need to complete the midwifery training recognized by the Accreditation Commission for Midwifery Education if you are in the United States or a similar body in your country.
Becoming a doula is a lot less demanding because there is no requirement for medical training and there is usually no certification, registration or licensing required. However, many doulas are choosing to get formal training through various bodies. After the training, they earn certifications that show they have the requisite skills and to increase their marketability.
Nurse Vs. Doula Roles
Depending on where they practice, nurse midwives can perform gynecological examinations and perform some of the tasks often associated with obstetricians. The gynecological tests include pelvic exams, breast exams, pap smears, and others. They can also write prescriptions (again, depending on where they practice), care for women during labor and delivery, monitor fetal position, and offer advice on reproductive topics such as contraceptives.
Although many midwives will want to eliminate the use of technology during technology, they are also trained at identifying any issues and referring women in distress to obstetricians. Midwives are also trained and medically qualified to deliver babies, with nurse midwives able to do this and a lot more. Nurse midwives offer a wider range of services than a midwife.
Doulas are not certified in delivering babies, and so they should not. However, they are trained with helping mothers through their pregnancy and labor by teaching and encouraging proper breathing, techniques, helping with pain management, and assisting with proper labor positions. Doulas can also provide postpartum services where they teach mothers how to breastfeed, hold their babies and bond with their babies.
So, Should You Get a Doula or a Midwife?
You should get a doula if you need emotional, physical, and other types of support during your pregnancy. Doulas spend a lot of time with mothers before delivery and so it is easy for strong emotional bonds to form. However, hiring a doula does not mean that you should not seek the services of a midwife.
Nurse midwives are specifically trained to offer medical help and advice. This means that should anything happen before, during and after delivery, they will be in a better position to ensure the best outcomes. The same cannot be said for doulas who typically do not have any medical training.
Doulas are not a substitute for a midwife, nurse midwife, or doctor. Women still need the services of a qualified medical professional during their pregnancies. This is especially true for women who have a difficult birth, first-time mothers, and women who do not know what to expect or do during their pregnancies.
Should You Get Both?
It depends. If you need help and medical care at the same time, choosing both a doula and nurse midwife is a wise decision. Many women choose to have both, but it is not required to do so when you already have the services of one or the other.
Consulting a Doctor
Midwives, especially nurse midwives, are trained to identify any emergencies and provide the necessary interventions. Although most nurse midwives are only trained in assisting before, during and after delivery, many have vital skills picked up from working in a healthcare setting so they may be able to help in specific circumstances.
However, obstetrical care is required for high-risk pregnancies and in specific circumstances such as complications with the fetal position. Because nurse midwives can handle normal pregnancies and deliveries by themselves, many hospitals and doctor's clinics have nurse midwives working alongside doctors.
For high-risk pregnancies, an obstetrician has to step in. Obstetricians also handle surgeries such as c-sections if the specific circumstances call for it. Because midwives and nurse midwives are not allowed to use certain equipment, they have to call a doctor or obstetrician if interventions that require this equipment are needed. This is also true when there is an emergency that risks the life of the mother, the baby, or both.
Midwives and doulas both play an important role in helping mothers during and after pregnancy. However, they are very different, with the differences seen in their training, what they can do and where they work. For most mothers, having both a doula and midwife available is very beneficial.
Midwives Vs Doulas? What Are the Differences, and How Do I Choose?
DOULA VS MIDWIFE – What you NEED to Know!
What is the difference between a doula and midwife? Is it beneficial to have one in the hospital?
What's the Difference Between a Midwife and a Doula?
What is the Difference between a Doula and a Midwife?
Midwives Vs Doulas? What Are the Differences, and How Do I Choose?
difference between midwife and doctor, doula vs midwife salary, what is a midwife, can you be a doula and a midwife, doula vs midwife vs doctor, can you have a midwife and an ob, doula vs midwife vs ob, how to become a doula,