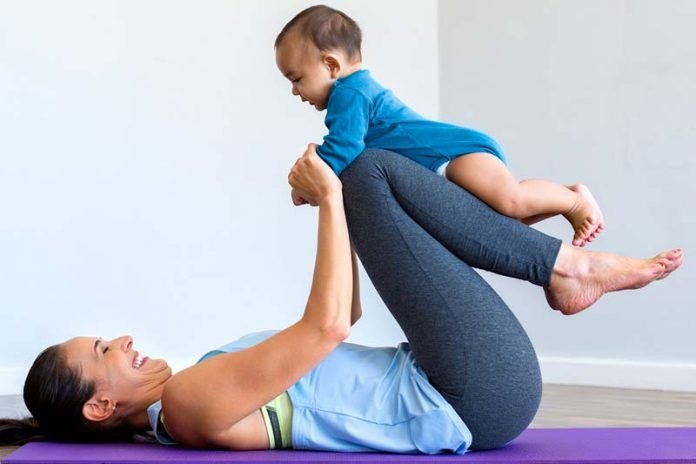 "Mommy Makeover" Getting In Shape after Pregnancy : Pregnancy is one of the major body changes that any woman undergoes. Apart from hormonal changes there are many physical changes like weight gain, sagging breast, enlarged vaginal openings, stretch marks, flabby skin that can ruin your body shape entirely.
If you have undergone cesarean section other than normal vaginal delivery, then it score more toll on your body, as it take lot more time to recover. While this recovery time period you can't workout or perform any rigorous strengthening exercises to get back in shape.
What is Mommy Makeover ?
But still there are many options for getting is shape after pregnancy apart from exercise and diet programs.
To combine all options into one phrase, a common term is used now-a-days is "Mommy Makeover".
Mommy Makeover comprises of many surgical contouring procedures perform together to bring back the body shape earlier to pregnancy. This process is exclusively optimized for each individual needs. It can vary accordingly and is customized as per requirement.
Elements in Mommy Makeover
Major changes which occurs during pregnancy triggers sagging of breast and skin over abdomen area. Due to breast feeding, the size of breast increases and returning back to normal makes them look less firm and loose. Abdomen area stretches too much to accommodate baby inside and after delivery these muscles get out of shape and skin too shows stretch marks. These all changes involve many surgical procedures to get in shape again. These procedures include:
Tummy Tuck
Breast Reduction
Breast Augmentation
Breast Lift
Liposuction
Circumferential Abdominoplasty
How to get Mommy Makeover
Mommy Makeover is performed in form of many small cosmetic and surgical procedures. These procedures are performed by certified professionally trained practitioner and are very safe.
When you baby is done with breast feeding period and is no more taking your feed, you can opt for Mommy makeover.
After examining each patient it is decided by professional cosmetic surgeons that which all procedures are required exclusively for that patient and to what extent.
Moreover, combinations of surgeries are done together, and the results are impressive. Procedures like Breast lift, Tummy tuck and liposuction are done simultaneously.
Apart from these procedures, you can also opt for thigh lift, vaginal tightening, arm lift as required.
It takes hardly, 3 to 8 hours of time for all the procedures to complete. All the process is done under supervised anesthesia, so that you may not feel any pain during process. After observation of 24 hours and satisfaction of surgeon you can go home.
After the Mommy Makeover
It takes generally 4 to 6 weeks to heel incisions involved during surgeries. It is recommended that you may have someone by your side during this period as you can face some difficulties while performing your daily cores. The marks of the surgery take upto 6 months to get less prominent.
You are strongly recommended to not to perform any rigorous physical activities for few weeks post surgeries.
Once you complete the process of Mommy Makeover, you can find your body back to shape which you had before pregnancy. The same body figure will sure make you more stunning and will bring back your confidence.
Mommy Makeover is perfect for bringing back your body to pre-pregnancy shape. Once you achieve your desired shape, and as your body completely heels within few weeks of surgeries you can again join your gym and have exercise and diet programs to maintain it as before.
Related Videos for Getting In Shape after Pregnancy :
Top things you should know before a Mommy Makeover Surgery!
Sarah – A Mommy Makeover Documentary
What is a mommy makeover?
Mommy Makeover Facts and Figures
Related Infographics for Getting In Shape after Pregnancy :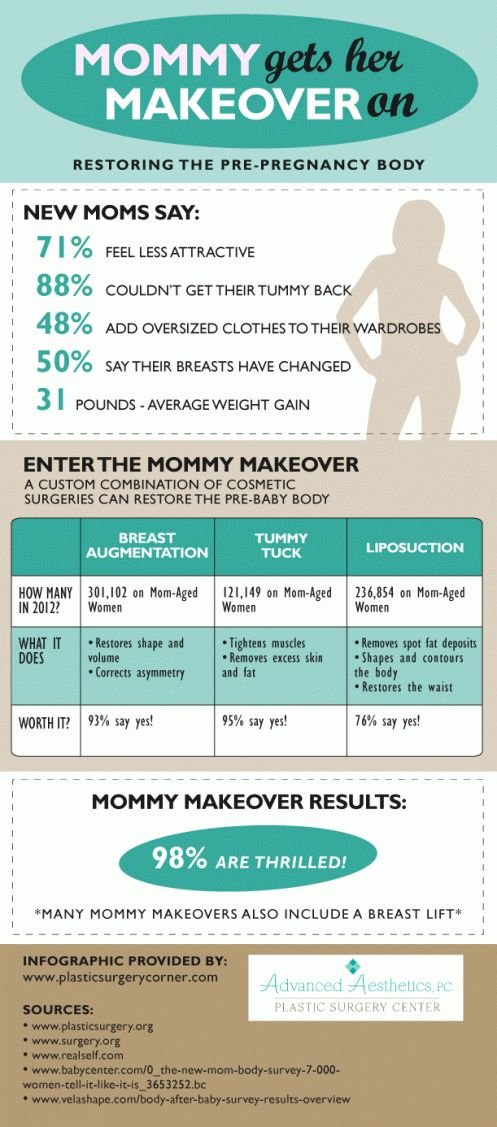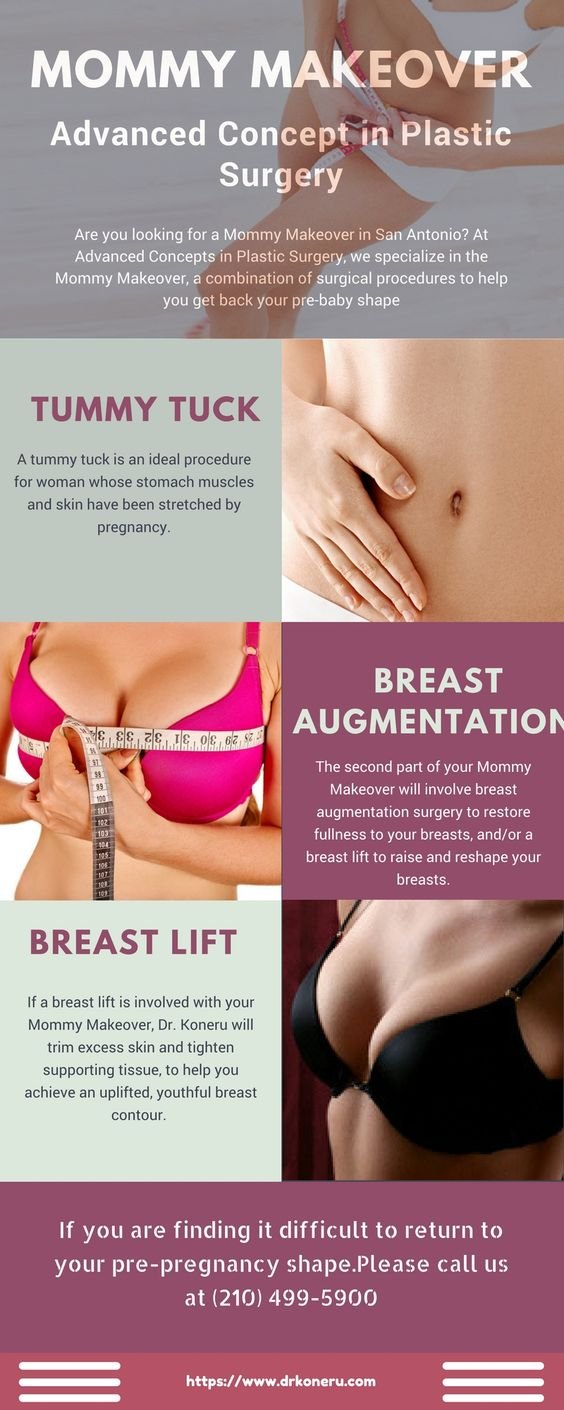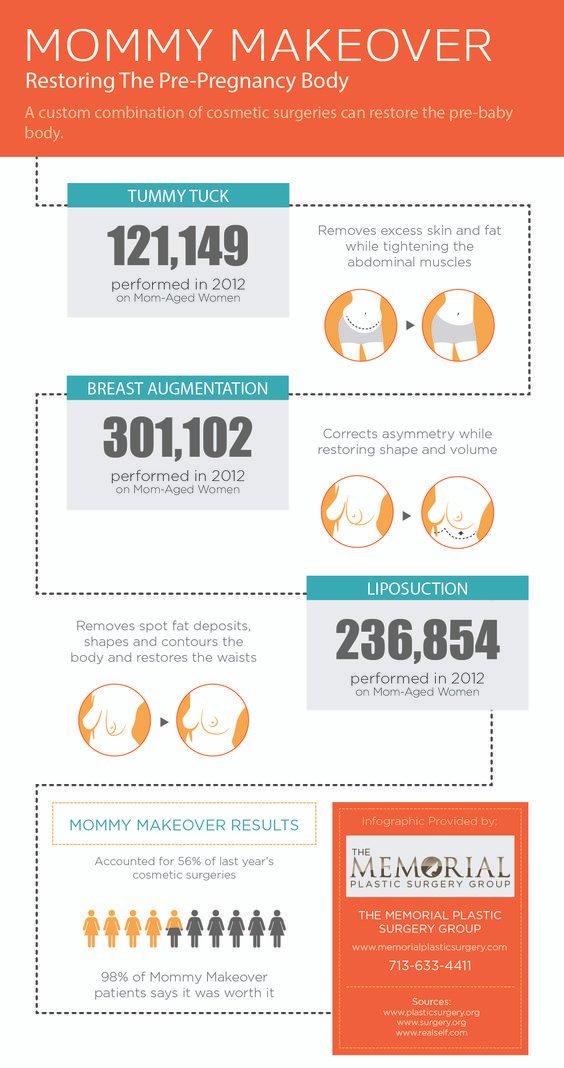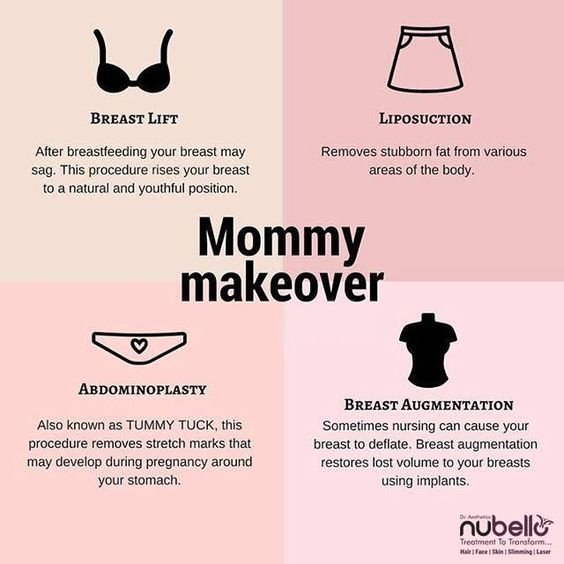 "Mommy Makeover" Getting In Shape after Pregnancy
Mommy Makeover, PLASTIC SURGERY TRENDS, PLASTIC SURGERY, COSMETIC SURGERY, Tummy Tuck, Breast Reduction, Breast Augmentation, Breast Lift, Liposuction, Circumferential Abdominoplasty, getting in shape after pregnancy c section, getting back in shape after baby number 2, how to get your stomach back after pregnancy, getting in shape after baby while breastfeeding, getting back in shape after 4th baby, how to maintain figure after delivery, post pregnancy body transformation, how to lose weight after pregnancy naturally,