Most Effective Ventilated Motorcycle Helmets for Hotter Days : Traveling at a high rate of speed carries with it some risk. That's why wearing a quality motorcycle helmet is always a good idea, even on hot days. New technology allows for the production of lighter and cooler helmets that protect your head while enabling maximum air flow. You can find great helmets when shopping for motorcycle accessories online.
One great example of this is the Klim F5 Camo helmet. It is one of the lightest helmets on the market and comes with 18 intakes and eight exhausts to keep your head from overheating. Shoei helmets offer plenty of nice designs in the line of lightweight, well-ventilated and tough head protection. The VFX-W line made for tearing up the dirt features an integrated ventilation system with eight inlets strategically placed at the chin, forehead, top and rear of the helmet.
Choosing the Helmet Best Suited to You
It is important that you find a helmet that fits your head and that is comfortable. A helmet that is slightly askew might keep you from riding or keep you from wearing your vital head protection. Here are some important traits to look for in your next helmet:
Comfortable fit
Great visibility
DOT or Snell approval
Adjustability
Cooling features
Sharp looks
A great helmet is part of your protection against that unexpected spill on pavement or dirt. Women's textile motorcycle jackets are another classic way to look good on your bike and provide some protection against the elements and road rash. A large selection allows you to find a jacket that looks good at an affordable price. The Scorpion Maia sports an attractive, casual look; its abrasion-resistant polyester provides an added layer of protection. With a mesh panel and vents for increased air movement, the jacket is ideal for the spring or summer riding season.
The Eloise Women's Air by Alpinestar is another jacket that won't make you too hot on warmer days. Its features include extra ventilation, water resistance, handy outer pockets and comfort enhancements. It is designed to fit the female form and provide ease of riding on long hauls.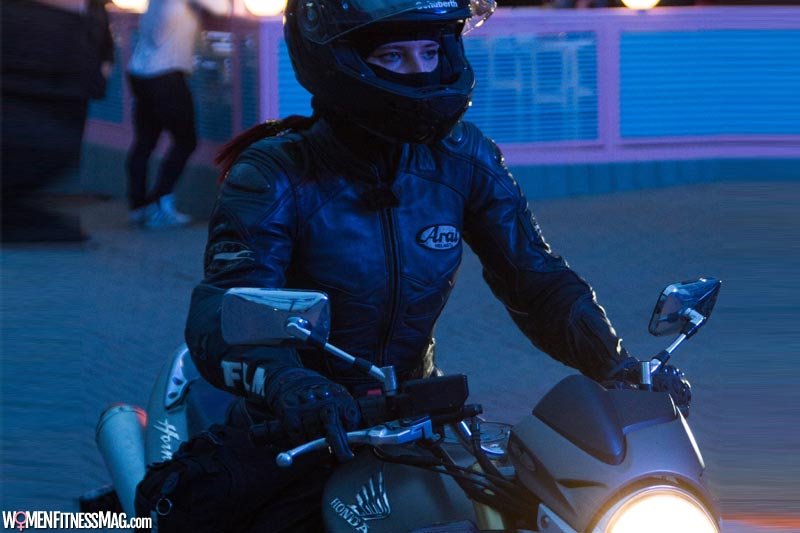 Best Places To Find Motorcycle Gear, Batteries, and Parts
No matter which parts, brands, clothing or accessories you are searching for you can find it online for a great price. You get convenient terms and shipping options that make your life easier. When your battery dies, you can find a motorcycle battery online that fits your ride. You will have many brands to choose from, including the following:
Accel
Bike master
Bikers Choice
Drift
Fire Master
Moose Utility
Components for batteries such as cables, acid, pads, straps and bolts are also on sale for low prices. While you are online, you can take a look at the many ways to improve the performance and look of your favorite ride, whether it is a dirt bike, a cruiser, an ATV or even a snowmobile. To match the part to your ride just enter in your machine details and only the parts made for your machine will come up. Whether you're looking for a cool helmet or the hottest bike clothing, it's easy to find online.
Most Effective Ventilated Motorcycle Helmets for Hotter Days
Best hot weather motorcycle helmet 2020, Full face Motorcycle helmet best ventilation, Are motorcycle helmets hot, Best motorcycle helmet 2020, Full face helmet hot weather, Motorcycle riding gear for summer, Best sport bike helmet, Motorcycle Helmet price,