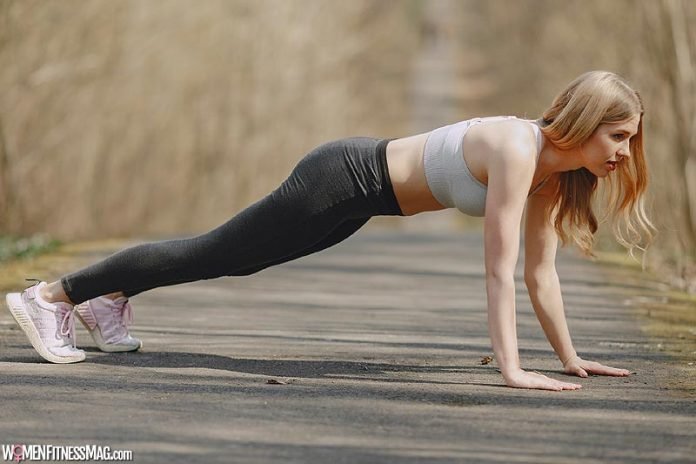 Best at Home Cardio Workouts Without Strength Training : Whilst strength training is a popular workout activity for many people, there are also plenty of people who would prefer to enjoy at home workouts, but ones that are much more focused on cardio.
Cardio workouts are designed to get your heart racing and to ensure that you work up a sweat. Whilst they won't necessarily give your muscles themselves a workout, they do help to ensure that your body is overall more toned and that you burn fat.
If you are someone who wants to work out at home and who leans towards cardio workouts rather than strength training, then you might want to take a look at our favourite home based cardio workouts that don't focus on strength training.
Burpees
There is a reason why burpees are included in most cardio and HIIT workouts. The reason for this is because they really work. In fact, they are often the bane of any fitness fans life. Burpees are a great way to get your heart racing without having to work out for an extended period.
Jump rope
Another staple of circuits and HIIT workouts is the jump rope. Often the go to tool for boxers, a 20 minute session on the jump rope can end up burning as much as 220 calories. However, it is such a hard workout that you may want to start small and work your way up to the full 20 minutes.
Jumping jacks
Similar to burpees, jumping jacks can really burn the calories in a short period of time. You can integrate jumping jacks into a circuit training routine, because they don't need too much space and you certainly don't have to worry about having any special equipment for them either.
Dancing
You may not think that dancing is necessarily a workout; but really it is a fantastic way to work up a sweat. Anything that gets your heart racing is considered as a cardiovascular workout, which means that if you love dancing, then it is definitely something that you should consider doing rather than strength training.
Jogging
There is a reason that runners stay fit and healthy. It is a great workout and will ensure that your entire body gets toned. If you are not a fan of running outside, then this can be a hard workout for you to do, however, you can always invest in a treadmill that you can keep at home. This is especially true if you think that you might want to do it on a regular basis.
Feeling inspired to give your own cardio-based workout at home? You might want to pick up a treadmill. This is particularly true if you want to try running or jogging as your preferred cardio workout. We have found that you can pick up cheap treadmills at Fitness Savvy in the UK and the US and make sure that you have the very best cardio workout in the comfort of your own home.
Related Videos about Best at Home Cardio Workouts Without Strength Training :
30-Minute HIIT Cardio Workout with Warm Up – No Equipment at Home
30-Minute No-Equipment Cardio and Strength-Conditioning Workout
32 Minute Home Cardio Workout with No Equipment – Calorie Blasting Cardio Training
20 MIN FULL BODY WORKOUT // No Equipment
At Home Cardio Workout to Burn Fat and Tone (High & Low Impact Modifications)
Best at Home Cardio Workouts Without Strength Training
At home cardio workout plan, Strength and cardio workout at Home, Cardio exercises at home routine, Killer at Home cardio workout, Cardio exercises for beginners, Quiet cardio Workout at Home, Slow cardio exercises, Cardio workout meaning,