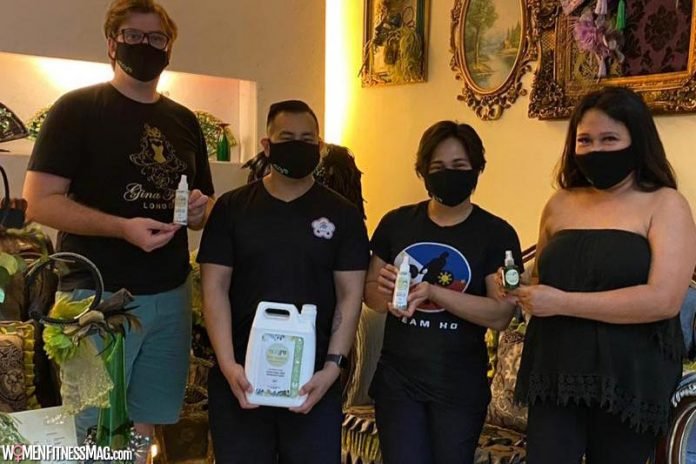 Hidilyn Diaz, the 29-year old pride of Zamboanga, Philippines, is currently residing in Kuala Lumpur where she continues fiercely to train for the Tokyo Olympics 2021.
Diaz ended the Philippines 20-year Olympic medal drought in 2016 when she was the first woman to win an Olympic medal for her home country. Diaz brought pride to the Philippines when she won the silver medal in the women's 53-kilogram weight division in Rio de Janeiro, Brazil. At the 2019 SEA Games held in the Philippines, she won Gold and earlier this year she also competed at the 2020 ROMA World Cup in Italy, where she won three a further three gold medals.
As well as training hard for the upcoming tournaments, she continues to uplift and inspire as she raises money and awareness for charities during her time in the Movement Control Order. She'd recently been featured in a Children's book called Ginto't Pilak, which directly translates into English as 'Gold and Silver'. The book is a story of her life, written to inspire the younger generation by dreaming high and working hard for what you want.
Diaz has been active in promoting Malaysian ECO2re ECO Sanifect on her social media where she had this to say "During this pandemic, sanitiser is one of the necessities we need right now. What I love about ECO2re ECO Sanifect is that it is alcohol-free, non-sticky and really convenient. I take it everywhere I go and I feel like I'm protected whenever I use it." Diaz continued by saying that she had been using ECO Sanifect since April, and she "wouldn't consider changing back". Diaz praised the number of different applications she can use her ECO Sanifect on. She uses this for more than just hand sanitiser, she also uses ECO Sanifect to disinfect her training gear and apparatus.
ECO Sanifect, founded in March 2020 by Ms Gina Frias & Mr Andrew Jackson, falls under the award-winning sustainable brand 'ECO2re by Gina Frias'. ECO Sanifect is a pH-neutral water-based hand sanitiser containing natural FDA approved active substance, Hypochlorous Acid (HOCL). HOCL has been proven to immobilise viruses, bacteria, endospores and fungi based on more than 100 years of research and field-based implementation. ECO Sanifect is recognised by the Ministry of Health in Malaysia as an effective hand sanitiser proven to kill up to 99.99% of all bacteria, mould and fungus.
Due to its high effective rate and ECO Friendly, non-irritant properties, ECO2re ECO Sanifect can be used for a number of applications. During WWII HOCL was being primarily used as a wound care agent and for fungal conditions such as Athletes foot. In 2002, HOCL's received an FDA approval for use on vegetables, poultry and seafood.
You can find out more information about ECO2re ECO Sanifect here and order your sanitiser here prices range from RM7.90 up to RM449.90 (25L) for industrial use.
Olympic Medallist Hidilyn Diaz switches to ECO-Friendly Sanitiser