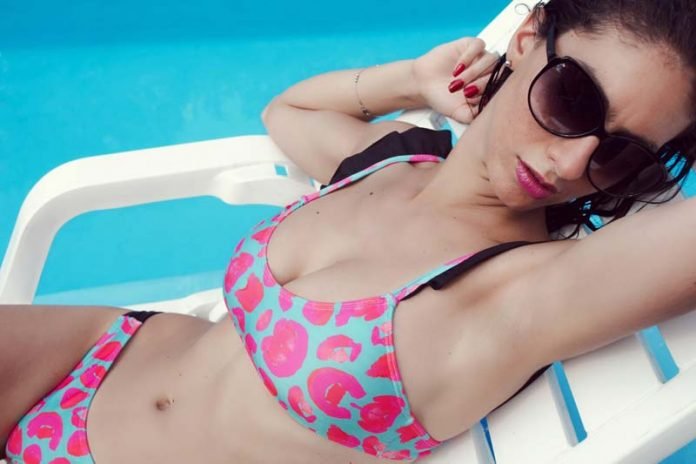 Perfect Swimwear For Fun And Hot Swimming Vacay : It may be summer or not, you would be very glad to go out for swimming and playing under the glistening sun. And one of the things you're preparing for that time aside from your flaunting-worthy body is your swimwear! You sometimes go shopping online or going through physical stores fitting and trying different swimwear that would pass on your standards.
But if you're having a hard time looking for a perfect swim-mate, then here are some suggestions for you to try. You better prepare for this as much as you can, so don't let your decision-making fool you on this one, okay?
One Piece Swimsuit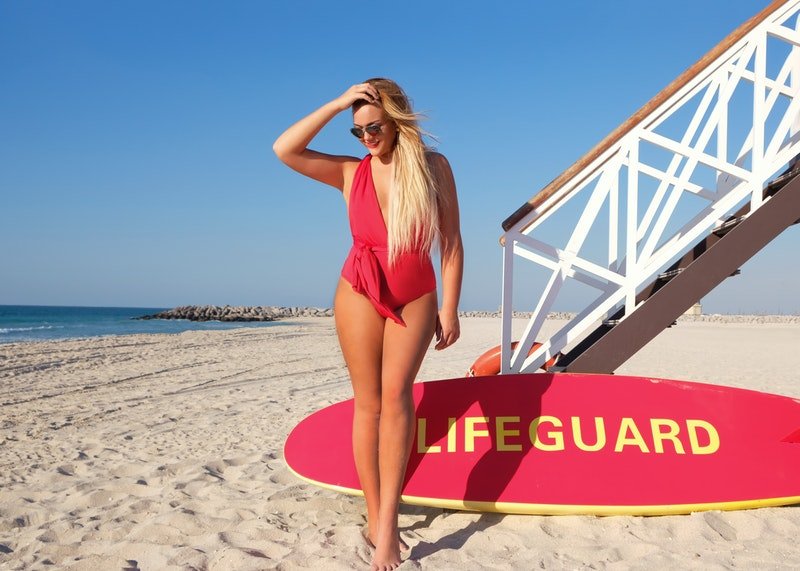 A one-piece swimsuit is never getting old and out of style. It remains fashionable and classically sexy as always. This is a type of swimwear where you can stay conservative and elegantly sexy at the same time. It is a skin-tight type of a garment that covers women's torso, except usually the back and upper chest. Don't worry because you can still stay and look fantastic wearing this one, you can choose from different girly designs or have your own custom swimwear on a design of your choice!
Some of the celebrities who slays in a one-piece swimsuit are; Jennifer Lopez, Ashley Graham, Kylie Jenner, Eva Longoria, Selena Gomez, Alessandra Ambrosio, Vanessa Hudgens, and Mariah Carey. They are only some of the tons of choices to pick from!
Bikini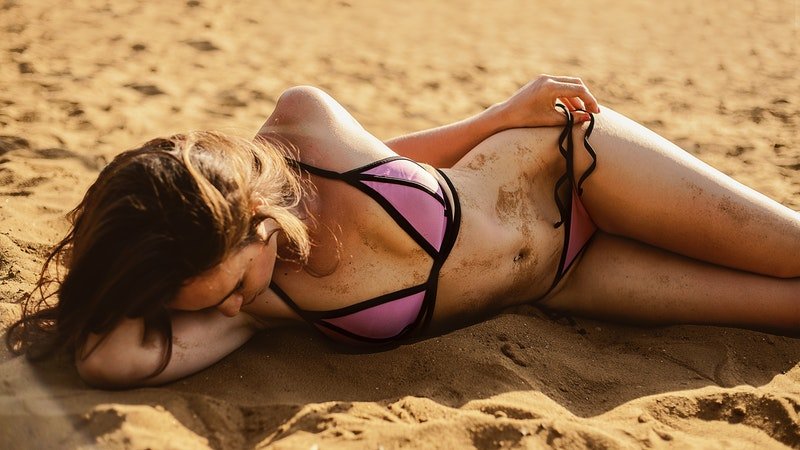 The ever-famous bikini could be said as the all-time favorite of girls especially when summer is fast approaching! Wearing bikini would really make you starve to death so to have that hour-glass and eye-catching type of a body. But, always remember that clothing caters to no age, that means no matter what type or size of a body you have, you can wear this one. Unlike One-piece swimsuit, a bikini is a two-piece garment that covers the women's private parts.
Some of the celebrities who slays in bikini are; Miley Cyrus, Hailey Baldwin, the KUWTK Stars, Bella Hadid, Gigi Hadid, Demi Moore, Jasmin Tookes, Priyanka Chopra, and Candice Swanepoel. Take note, guys, these are just some of the seen celebrities who wear and slay bikini swimsuit.
Top-Bottom Swimwear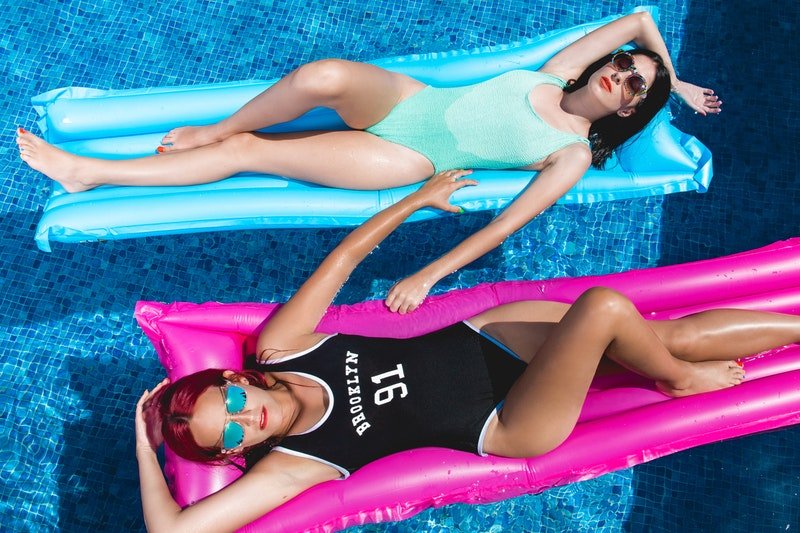 Like, one-piece swimsuit, top-bottom swimwear caters to conservative ladies out there, but in an elegant and exceptional way. If you are more onto being sexy without showing much of your skin and retaining your demure image, then this type of swimwear could be good for you. You can have tight tank tops and bottom to show your sexiness without exposing your skin.
Tankini Set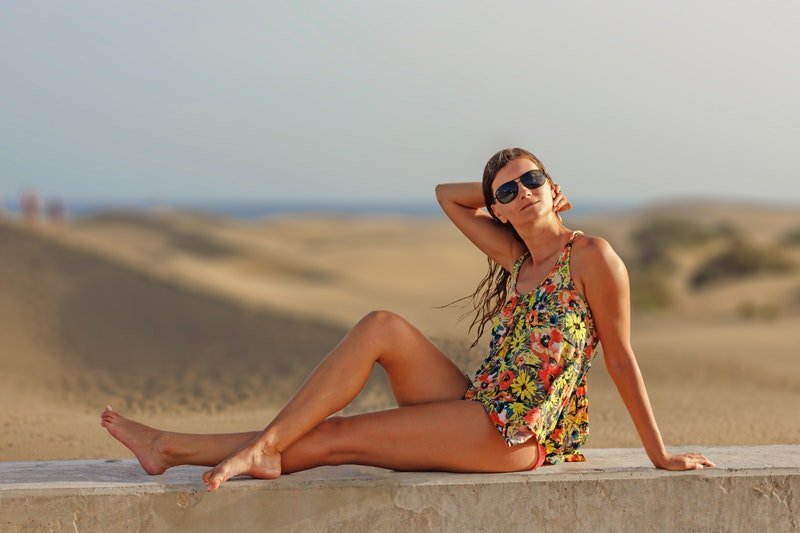 A tankini is another swimwear which consists of a mixed sexy and demure side of a woman. It is usually a tank top with a bikini bottom. It is usually made of spandex-and-cotton or Lycra-and-nylon. It perfectly hides and flattens the tummy that makes it best-suited for middle-aged women.
Beyonce Knowles-Carter, Anne Cole, Rihanna, Margot Robbie, Reese Witherspoon, Rebecca Black, and Miranda Kerr are just some of the hot celebrities who effortlessly slay the tankini swimwear.
Legsuit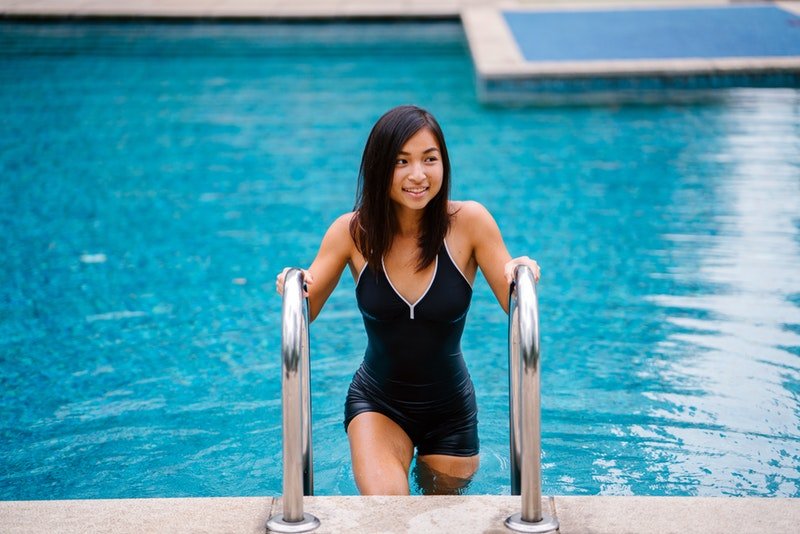 Last but not the least, the legsuit. This type of swimwear shelters and hugs the woman's buttocks. It is perfect for both recreational and competitive swimmers who love to remain comfortably covered under the sun. Also, it allows you to move freely without worrying about your private or pleasing parts to catch the eyes of the public. However, you can still look sassy and sexy as long as you wear it with full of confidence.
Does this list help you in your decision-making? I greatly hope it does. Always keep in mind that no matter what body type you have. You own all the rights to swim with full of happiness and confidence. You only have to make things that would boost your self-esteem, so you would love yourself and everything about you more and more each day. So, what are you waiting for? Plan your next vacation and slay on the beach!
Author :
Kath Ramirez is a journalism graduate who aims to turn her dreams into her passion. Her love for writing started when she was seven years old, reading illustrated books. Writing articles, reading books, and dancing is her passion and she breathes into life with these. Kath is also engaged in exploring different places to stay for vacation or Holidays and a food addict but health conscious.  She now writes for Swimprint, a respected company who provides custom swimming needs in United Kingdom.
Related videos about Perfect Swimwear For Fun And Hot Swimming Vacay :
How to find the perfect bikini/swimsuit for your body type
Ashley Graham on How to Find The Perfect Swimsuit
Swimsuit Favorites | One pieces, High Rise Sets and Bikinis
Find the perfect swimwear for your body shape: Hourglass
Best Swimsuits for Your Body Shape 2018 + My Favorite Swimsuits You'll Want Too!
Adrienne Houghton's Best Swimsuit for Your Body Type | All Things Adrienne
Perfect Swimwear For Fun And Hot Swimming Vacay
best swimwear brands, best swimsuit to hide tummy, women's swimwear brands, best swimwear 2018, best swimwear brands uk, best swimsuits for body type, best swimsuits 2018, one piece swimsuit, Perfect Swimwear