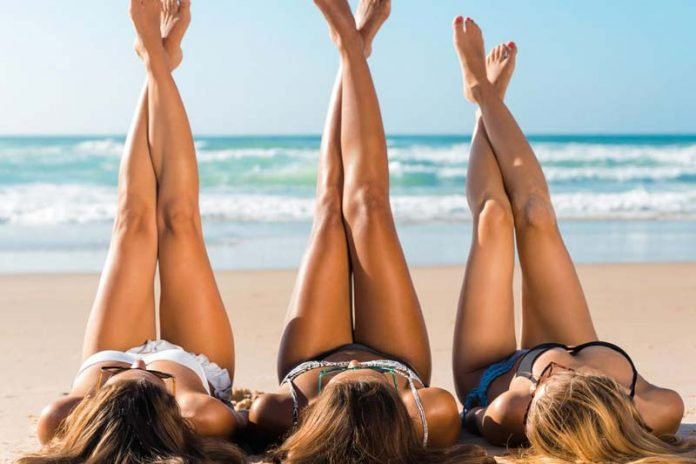 Pre & Post Treatment Tips for MonaLisa Touch : It is an undeniable fact that it's important for every human being to have full confidence when it comes to the body and overall health. Especially as a women, you need to be at the best of your confidence because you are the one who gives birth to a child and your body goes through a lot of changes. Luckily, nowadays there are proper therapies and laser surgeries like the MonaLisa touch that can help restore your confidence and make your body open.
You see, nowadays a lot of women go through vaginal dryness, vaginal loosening and some even suffer from severe pain while having sex and all of this can lead to physical and emotional stress which is why the sooner you get it fixed the better it is. Speaking of, the MonaLisa Touch Laser therapy is the best thing to opt for if you are tired of all your vaginal problems. What this treatment does is that it regenerates the collagen production in your vaginal area and hence it makes your vagina more elastic so that it doesn't get dry or it doesn't hurt when you are having intercourse.
Finding the right place to get this treatment done is very easy now. You just have to search the internet for the Best Mona Lisa Touch Laser Clinic around you, and you will have a lot of results pop up on your screen. Now, if you are someone who has finally decided to go for this treatment then here are a few pre and post-treatment tips that might come in handy to you.
Cleaning the area

If you really want the procedure to go well and if you want the treatment to be done perfectly then it's better to clean your pubic area before going to the hospital. Make sure to do all the cleaning in the morning (the day of your treatment)  so that there's no cream or lotion left there or else it can affect the laser treatment. So, clean it all well and don't use any razors or blades to get rid of the pubic hair because even a little cut on that place can be dangerous.

Loose fitting clothes


Never wear any tight or uncomfortable clothes that are difficult to take off. You see, you'll eventually have to dress and undress yourself for the surgery, and it's better to wear some loose fitting clothes that are comfortable for you. Wear cotton underwear and go for the treatment in your sweatpants or whatever is loose and comfortable. Even after the treatment, you need to make sure that you are wearing loose clothes for at least 2 weeks so that there's less friction and you get the best results out of the MonaLisa Touch treatment.

A follow up visit


A follow-up visit is a must for you to check if the treatment worked well or not. You need to check whether you are healing or not and on top of it, you need to make sure that your treatment went fine and is showing results. Also, you need to check the progress so that  you and your partner can have sex but again, you need to ask your doctor first and then make any such move that includes your vagina.
Conclusion
These are some of the pre and post tips you need to keep in mind for the MonaLisa touch treatment. Use these tips, and we assure you that you will be satisfied with the results of the treatment and everything will work just fine for you.
Related Videos about Pre & Post Treatment Tips for MonaLisa Touch :
MonaLisa Touch – The History of a Game Changing Treatment
Mona Lisa Touch Vaginal Rejuvenation
What is MonaLisa Touch?
Mona Lisa Touch
treating painful intercourse with the Mona Lisa Touch
Pre & Post Treatment Tips for MonaLisa Touch
mona lisa touch after care, post mona lisa touch, discharge after mona lisa touch, mona lisa touch second treatment, laser mona lisa touch forum, mona lisa touch negative reviews, post mona lisa meme, post malone mona lisa,