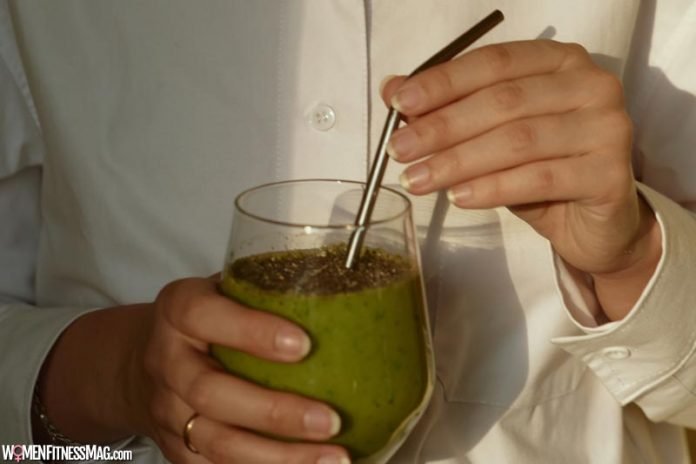 Reviewing Herbalife's Awards From Around the Globe : Since 1980, Herbalife Nutrition has improved food choice habits with tasty and professionally backed nutrition products to help people have healthy nutrition. The firm has various nutritional products such as teas, protein shakes, and fitness products, among other healthy products. Herbalife is offering daily dietary needs to consumers in over 90 countries.
Herbalife reviews on the awards
Healthier Choice Logo Endorsement in Thailand for the Herbalife Nutrition Formula1 
The award shows that Herbalife Nutrition's Formula 1 provides quality products and ingredients that align with global standards. The Healthier Choice logo recognizes healthy products that are low in sodium, sugar, and fat. These products add value to millions of people who avoid chronic diseases such as diabetes, hypertension, and blood pressure.
Here are various Thai government agencies that support the healthier Choice logo:
Thai Food and Drugs Administration, under the Ministry of Public Health
Institute of Nutrition, Mahidol University
Thai Health Promotion Foundation
Thai National Food Committee.
H24 Rebuild Strength Wins Healthy Living Award in Germany
DoldeMedien Verlag, a magazine entity, granted this award to Herbalife. The recognition focuses on innovations and the latest trends in kitchen, beauty, and fitness — it's all about a healthy lifestyle. These one-of-a-kind Herbalife reviews show how people achieve their fitness goals through H24 Rebuild Strength.
Reasons why H24 Rebuild Strength was chosen for the award:
It contains sufficient proteins, which are vital in building and maintaining muscle
Contains iron, which is essential for metabolism and formation of hemoglobin as well as red blood cells
Free from banned substances (have non-toxic elements)
No artificial flavors, colors, or sweeteners
Herbalife Nutrition Formula 1 Wins Best in Quality Meal Replacement Award in Bosnia and Herzegovina
This is one of the accolades that purely focus on quality. Herbalife received a five-star Quality Medal where 1,200 customers voted for the Formula 1. It's a clear indication of the quality meal replacement in weight control where consumers have confidence that these products are healthy and beneficial for their bodies.
The award recognized how the firm is helping consumers take control of their healthy lifestyle. It's also a revelation of how Herbalife is investing in innovation and research to produce science-based food products.
Herbalife Nutrition China Receives 4 Quality Inspection Association Awards
It can't get better than receiving four awards from China's Quality Inspection Association (CAQI). Herbalife received these awards from CAQI, which is the organization that evaluates the quality of products. CAQI is under the State Administration of Market Regulation supervision, where products certified on their platforms are considered consumer-friendly and healthy.
Categories of the awards
National Award for Enterprises Demonstrating Quality and Integrity in Products and Services
The award recognizes quality products that are healthy to customers. It's an award that shows the commitment of the firm in achieving global acceptance of their products.
National Award for Consistent Production of Qualified Products based on Quality Inspection
The award recognizes quality products that meet annual requirements by CAQI and the consistent delivery of quality products by a company.
National Award for Leading Enterprise on Quality and Integrity
It's an award given to a firm that raises standards on a product's quality through cutting-edge technology in manufacturing and testing.
National Award for the Leading Quality Brand in Health Foods Industry
This award recognizes how the company has delivered a reliable performance in ensuring its quality.
Other Awards around the Globe
Sports Nutrition Awards — Ireland
In 2019, Herbalife received Fitness Magazine's Sports Nutrition Awards, where 24 products got recognized. On all Herbalife reviews, these particular settings generated many awards for the firm.
Visionary Leadership Award — USA
In 2016, Joseph Plunkett received the Visionary Leadership Award from the Manufacturing Leadership Council for helping Herbalife manufacture its products successfully. The company has invested $300 million to facilitate the production of 70 % of all products.
Supply Chain Digital Transformation Award
The University of Southern California recognized Herbalife as a firm that leverages technology to improve supply-chain performance in 2017. The award is a real revelation of how the business has implemented a Supply Chain Planning infrastructure in more than 90 markets in the whole world.
Enterprise Technology Leadership Award
The Herbalife brand was recognized by Enterprise Technology Leadership Award by the Manufacturing Leadership Council. The firm received Supervisory Control and Data Acquisition Project award. It's recognition based on computer software that generates data on the product's quality, management data, and production criteria.
Golden Product for Public Health Award — Vietnam
Herbalife Nutrition received the Golden Product for Public Health Award in 2020 from the Vietnam Association of Functional Food (VAFF). It was the fifth award in a row.
The award based on the following criteria:
Safety and quality of a product
Excellent impact on the local economy
Product efficacy
High standards in the production and trading
Social Selling Award — Australia, New Zealand
Herbalife Nutrition won the award four times in the last five years which is granted to an organization that provides quality products to customers through direct selling channels. The award garnered support from Complementary Medicines Australia and Direct Selling Australia.
Conclusion 
As Herbalife Nutrition celebrates its 40th anniversary, the goal is still the same –– to continue changing millions of lives through healthier products. The company will continue offering personalized solutions to customers through quality products.
Related Videos about Reviewing Herbalife's Awards From Around the Globe :
HERBALIFE Top 10 Achievers Recognition Event
Reviewing Herbalife's Awards From Around the Globe
herbalife awards 2019, herbalife nutrition, herbalife transformation, casa herbalife, herbalife community, herbalife reviews by doctors, herbalife speech, herbalife success stories, Herbalife's Awards