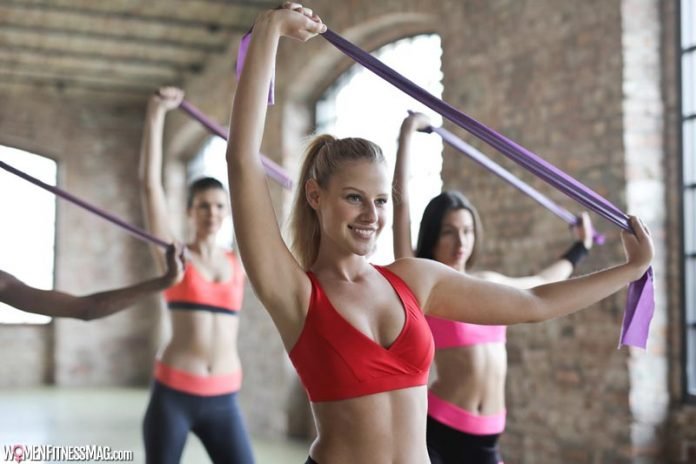 Secrets To Running A Successful Dance Studio : So, you own a dance studio? Of course! Why else would you be here, right!? How long did it take you to establish the business of your dreams? How many efforts, investments, plans, and hard work was involved? Definitely, it was beyond than you expected!
Very often, dance studio owners find themselves involved in all the tasks for running the business – teaching, managing administrative duties, keeping records, customer service, and a lot more. Is that how a business should work? Should you run around like a chicken with your head cut off for the remaining time and manage everything manually? NO! It's a digital revolution and so many tasks can be completed with the help of technology and apt dance studio management software.
After you get established (or already are) you should figure out how to manage your studio efficiently, and not just perform everything yourself. Here are some tips to keep your business running successfully in the long run.
Have a Goal


The foremost thing and the key to running a successful dance studio is to have a clear and focused goal. When you have a target, whether it's about profit or the number of members you want to sign up for your classes or how much you want to expand your studio business, it gives you something to work and improve on each day. Achieving the goal is really satisfying and can motivate you to turn your studio into the best one.

Hire the right staff


Of course, you own the studio but you aren't going to be there all the time. You will need days off. It means you should hire trustworthy and reliable staff to work for you that is as invested in the operation of your studio as you are. These people can make or break your entire dance place, so take enough time to do your research for prospective hires and choose the best ones for the job.

Keep the lobby / front desk updated


When was the last time you entered your studio and viewed it with new eyes? Sometimes it's necessary to enter your studio and see the lobby/front desk as an outsider would. After all, it is the first place people see. After all, "first impression is the last impression."

Very often you manage all the stuff but look past the entrance because you see it every day. Take a look at the walls, at the counter. Is it tidy and clean? Would someone want to come in there? Make changes if required. Place some trophies or certificates or photos to make sure your values and vision are reflected in the lobby and other areas.

Build your network


Besides staying focus on running your dance studio efficiently, it is really important to go out and build a network.
– Join a community or a group of people in the same boat as you.
– Share new ideas.
– Ask questions.
– Discuss and learn a lot of new things.
With some new information, you can get back to your studio recharged and ready to grow your business. Moreover, it is also a great way to get more members with people knowing about your classes and some experienced dance studio owners for tips or advice.

Use a software


Gone are the days when you used to manage all the activities or schedules or records manually. It's time to learn to leverage technology to streamline and automate the tasks that are true time-suck. You can look for dance studio management software through which you can:
– Keep records of members
– Schedule classes
– Set automated reminders for tasks
– Keep track of sales and financial reports
– Communicate with staff and a lot more other things.
It will also increase the accuracy of data as there'll be no human errors and will eliminate most of the paperwork from your space. Overall, your studio will look more professional and organized.

Utilize saved time to expand your business


Where in your schedule do you sit back and think of the reason you started your own dance studio? Do you see your dance passion replaced by paperwork, Excel spreadsheets, processing payments? Well, technology can give you back the time you enjoyed on the dance floor and the dreams you have for a flourished business. With software, as discussed in the previous point, you can have plenty of time by yourself.

Your extra time gives the perfect chance to:
– Be the entrepreneur you always wanted to be.
– Work on gathering better ideas for your goals.
– Attend conferences that will help you understand growth strategies.
– Go out in the community and interact with people and peers.
– Dust off that business plan and implement it.
You can do so much in the leisure time that dance studio business management software saves for you.

Track your success

Numbers, numbers! When you want to know how healthy your dance studio has been working, numbers are what matter the most. They can tell you so much, especially when you have updated software to pull reports, compare sales of previous and current years, prepare pie charts for comparison and know where you stand.

Also, the number of members that joined/left will let you know the demand for your studio in the market. Moreover, your success also depends on the reviews, efficiency of your studio and how you've managed things over the years. Appreciate your efforts and work on the areas that need improvement, so you enjoy your success in the long run.

Keep in touch with members


Most businesses aim at attracting new customers to enhance growth, but forget to stay in touch with the existing members. The key to a thriving business is to keep the members happy and updated. It means to keep them updated with:
– Emails
– Messages
– Events
– Programs and anything you think that can keep you interacting with them often.
If you lose contact, you might lose the studio as well. Many people stop coming to a place because they don't get the desired services. Just keep giving them updated information and keep them engaged in events or various programs. With achieving current members' loyalty, you can get new clients as well.
Running your own studio will not be easy, but it will always be fulfilling. Use smart techniques along with your hard work to manage things efficiently. Leverage your time and never forget to enjoy the benefits of technology!
Related Videos about Secrets To Running A Successful Dance Studio :
Dancing Tips & Advice : How to Start a Dance Studio
Secrets To Running A Successful Dance Studio
how to start a dance studio with no money, dance studio requirements, dance studio owner salary, do you need a degree to open a dance studio, what does a dance studio owner do, dance studio profit margin, steps for opening a dance studio, opening a dance studio checklist,