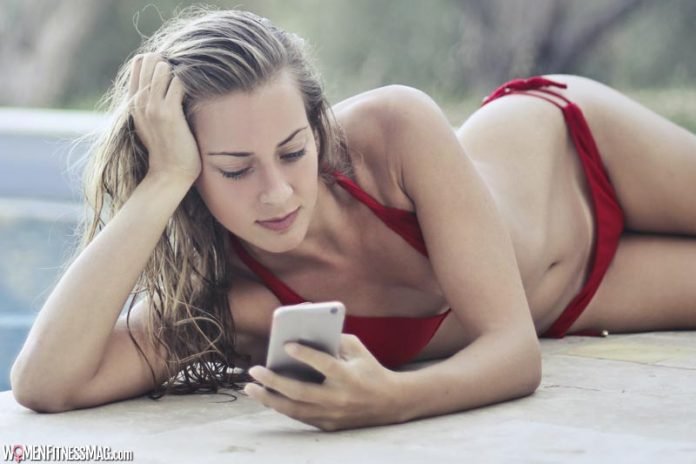 SextPanther: Real Sexy Talk in the Virtual World : As we all know, the COVID-19 pandemic has made connecting with others incredibly difficult in a number of aspects. But times have been particularly tough for people in search of a little sexy chat and amorous interaction.
Let's face it: it's tough to make a genuinely hot connection while remaining socially distant. Thankfully, the virtual environment offers ample opportunities to communicate with actual people in a safe and responsible way.
This holds true of all kinds of online communication, even the kind that is designed to get you hot under the collar. For example, if you're an adult today, there is a very good chance that you've engaged in a steamy text exchange or two. In fact, sexting has become a common, if not essential, component of the average person's sex life. And COVID-19 has only made it more prevalent.
You certainly don't have to be in the midst of a global pandemic to appreciate a hot text from that special someone. But what if you had the opportunity to sext with some of the sexiest adult entertainment industry talent working today?
That is a question that was both tentatively asked and successfully answered by the creators of SextPanther – a one-of-a-kind texting platform that is solely dedicated to hot and heavy sexting.
For anyone who likes a little dirty talk and wants to put some extra sizzle in their sex life, SextPanther is worth checking out. Anyone who has used messaging services such as Snapchat and WhatsApp will readily adapt to the intuitive and easy-to-use SextPanther online platform.
Are you looking for more than a little dirty chat? Like most existing text platforms, SextPanther allows users to exchange photos and videos as well as words. That's right. SextPanther users with a premium account can mix nude photos or videos into their conversations. And these nude photos and videos will come directly from aspiring adult entertainers and established porn stars.
So who, exactly, will you be able to connect with through SextPanther? First and foremost, all person-to-person communication on the SextPanther platform is as real as real can get. All of its users and content creators are thoroughly screened before they can be listed on the site. This means that SextPanther is guaranteed to be full of genuine user accounts and entirely free of "bot" or "catfish" content creators.
SextPanther partners with both well-known and emerging adult entertainment industry talent, allowing models to make money by having users spend their credits on them. By engaging with users through sexting, phone calls, video calls, and sharing photos and videos, they can generate substantial profits.
Adult entertainment industry content creators receive bi-monthly payments from SextPanther based on the financial contributions of its users. Unlike premium SextPanther users, they do not have to provide credit card information to join the platform.
Just how difficult is it to get texts, photos, and videos from the adult entertainer of your dreams? Thanks to SextPanther, you can slide into your favorite adult entertainer's DMs by taking a few easy steps.
Get access to the SextPanther platform and all of its sexting and other forms of adult content by signing up for a free account on the official SextPanther website. If you decide you want to start chatting, you will be prompted to input your credit card information. Then, you are free to start browsing SextPanther site to find the hottest content creators with whom you would like to connect, adding each as a contact and sending them a message of introduction.
It's as simple as that. You'll start receiving text messages and/or photographs and videos from your contacts. Even better, thanks to the incredibly versatile and user-friendly SextPanther platform, you can accept and send texts from any desktop computer, laptop, tablet, or smartphone.
It is versatile, convenient, and easy to use, and – most importantly – everything about the SextPanther experience is real. Although it operates in the virtual realm, all SextPanther interactions happen between real people in real-time. And for those of us who are eager to connect for a bit of sexy fun in these times of socially distancing, there's nothing more valuable than a real connection.
Related Videos about SextPanther: Real Sexy Talk in the Virtual World :
SextPanther Reviews: Will You Make Bank With This Erotic Chat Site Or Are Its Alternatives Better?
SextPanther: Real Sexy Talk in the Virtual World