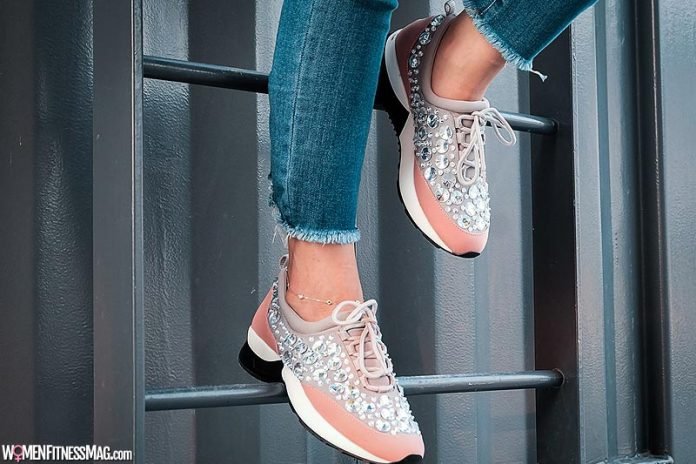 Shoes in Style this Winter : Winters call for getting out your winter wardrobe and putting aside your summer wardrobe for the season. Winters are all about marshmallows, high-necks, sweaters, bomber jackets, boots, court shoes, and of course holidays. Holidays come with a lot of outings, meeting family members and also interacting with new people which later on become a huge part of your family.
Holidays like Thanksgiving, Christmas and New Year are a great way to celebrate and partake in new activities and gifting interesting items to your friends and family members. Shoes may not be the first item that comes to your mind as a gift-giving item but they do make an interesting choice if you genuinely know the person like the back of your hand. According to Seo Min Hyun, "For women, shoes are the most important. Good shoes take you good places."
But it is never about gender but also about the person. Whether it's a man or a woman, shoes are the most important part of an outfit. A simple outfit can be the most noticeable thing if paired right with the rest of the outfit. When it comes to shoes, it's always a good idea to look at what trend is being followed because trendiest shoes make or break your outfit. A simple white t-shirt with black ripped jeans paired up with cowboy boots can spice up your outfit in a blink of an eye.
Here are a few of the shoes which are in style this winter:
Sparkle It On!
With bling and sparkle, you can never really go wrong. A sparkling silver shoe is any girl's most likely item in the closet. It pairs really well with a tight mini black dress and also goes well with special occasions which ask you to dress to impress. Since winters are all about holidays, these types of shoes should be your next choice to wear in the family dinner scenes or date nights. You could find these types of shoes on B Store.
Fancy Florals
These types of shoes are perfect for your winter clothing as they have both formal and semi-formal vibe. Floral prints are not only great for maxi dresses or fancy sweaters but they also go amazingly with a simple shirt and jeans outfit if paired with a floral boot covered shoe. To flaunt these types of shoes, one can also make a half bun hairdo which will give off a very sophisticated yet formal look to your outfit. Florals also work with a beachy look.
Lace-up Boots
Even though lace-up boots have been in fashion for the longest time, they rarely ever go out of fashion due to the demand they are in. A sleek black looking lace-up boots give off an extremely gothic look which goes well with tight skinny denim jeans and a crisp white button-down shirt. If you tuck in the white button-down shirt into your skinny jeans and complete the look with lace-up boots, it will give off a very modern and confident look to your outfit and personality.
Toes with Square
Ever heard of shoes that have square-shaped toes? Rarely, right? This year a unique 90s trend was seen making its way back to the world of runaways and fashion shows when models dolled up their outfits and paired up their looks with shoes that had square-shaped toes. These types of shoes go with a casual yet dressy outfit. Even though its winters but you can also use these types of shoes with your mini dresses in summer.
Wedges in Winters
Wedges have always been an important part of the shoe world in the fashion industry but in winters, wedges take a front seat due to all the snow that is impossible to walk in sleek looking heels. With Wedges, you have a minimal chance of falling down walking in snow and also looking your top self as a fashionista. If you wear a long skirt with a soft-looking shirt and pair it up with wedges that have a cute little bow in their toe shaping area, the outfit will definitely make you the center of attention in the bar you are standing at.
Animal Print Shoes
There probably has never been a single season in the fashion world when animal prints were not in fashion. These shoes have always been in fashion and have garnered a huge fan following in the Western world. When paired with black tights and a simple crop top, the shoes go crazy with the way they look.
Purple
Every season has its own color and style which it is famous for. Purple might be the color of Winters as it is a calm yet noticeable color for which it's known of. A sparkly purple shoe, a dull-looking purple Mary Jane shoe or a sneaker with purple print on it looks ravishing for the outfit. Many designers choose to showcase purple shoes to get their outfits noticeable. Purple shoes will go pretty well with a little black dress outfit.
The V Look
As in the Winters, the v-neck clothing is quite a lot used by the masses, in the same way, a new trend was observed which showed the V looking shoes which give a slimming look to your outfit. These types of shoes are perfect for people who think their feet are wide looking as it gives an illusion of a slim look.
Kitten Heels
Kitten Heels work for people who are not extremely fond of heels but still want a little heel in their outfit to get the look of heels. Kitten Heels are in the trend both for Mary Jane style shoes and boots.
Sneakers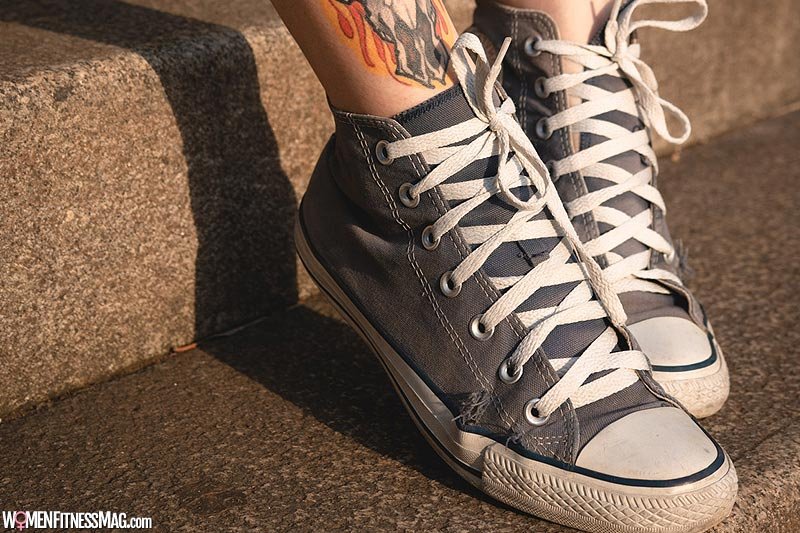 When has it never been a sneaker season or day? Right? Of course, because sneakers are most of the people's choice whether it is a casual day out in the sun or a fancy evening out. Sneakers are the comfort zone for every girl out there because they tend to be formal, semi-formal and casual all in one. Adidas sneakers are one of the most common choices of people to choose from due to their intricate designs and patterns available.
Court Shoes
When its winters and your feet are blistering with cold breeze and the skin of your feet is splintering due to the dryness in the air, these shoes come in handy for your day to day travels. Court shoes are closed from toe to the ankle and they provide comfort because they are not hard to travel into. Court shoes also go great with a formal looking outfit.
Joggers
Of course, it's not just about running or jogging but also about fashion. Everything and anything has been turned into fashion when it comes to joggers. A day with friends where you are wearing denim jeans, a white or black simple t-shirt paired with a bomber jacket and joggers will complete the look based on your shoe choice.
Zip it Up!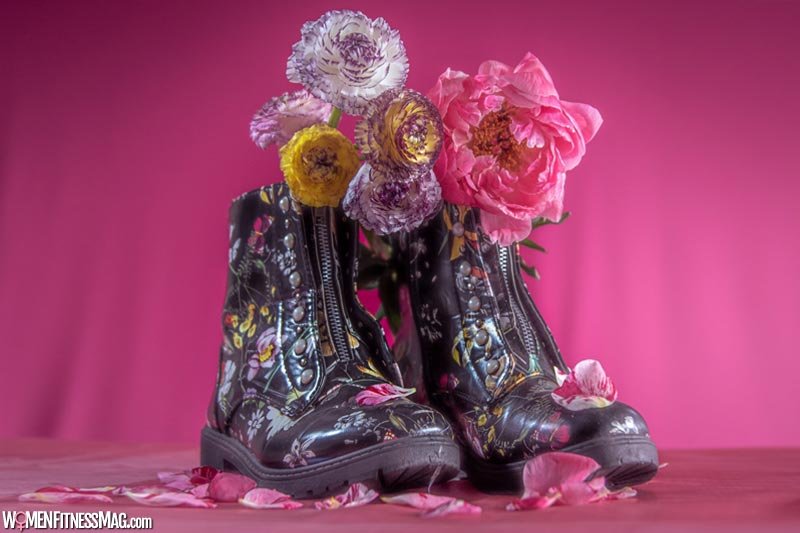 Boots come in various styles and sizes but one of the most prominent styles is zipping up the boots. A glittery zip could add style to your wardrobe just because of the attention it will grab off the masses.
Retro Sneakers
Sneakers but with a twist! Retro sneakers come with the nostalgia of the 70s and 90s due to their style and look. Old Converse Sneakers or Adidas, Veja low, High Converse, etc are all back in fashion. Get them out of the back of your closet and rock them again!
Conclusion
It's 2020, this era is not just for women to follow the fashion trends but also for men, transgender and all types of genders to rock the booties however they like to. If you prefer a sleek chick looking boots, wear them! If you prefer rock star sneakers or lace up boots which add taste to your outfit, rock it and smash the look with your confidence and beauty. Each shoe add something to your wardrobe and says a lot about your choices so always be a little careful when choosing something. But this also does not mean that you think a hundred times before purchasing something because it's always a good idea to good a little bit crazy and shop your heart out. All the discounts and sales are welcoming you with open heart so that you can add something meaningful and nice to your wardrobe.
According to Coco Chanel – the iconic beauty and fashion figure in the world: "A woman with good shoes is never ugly." So count it, ladies! Always remember the shoes aren't wearing you but you are the person who has been blessed to wear something which touched hands of hundreds of people and came out look ravishing just to be bought by you!
Related Videos about Shoes in Style this Winter :
Top 20 Footwear Ideas for Winter 2020 | Shoes & Boots Trends
winter shoes collection || Stylish and comfortable shoes for women
Shoes in Style this Winter
trendy winter boots 2020, stylish winter boots women's 2020, winter shoes, winter boot trends 2020, winter boot trends 2020, boots winter 2020, best boots winter 2020, fall boots 2020, Shoes in Style this Winter