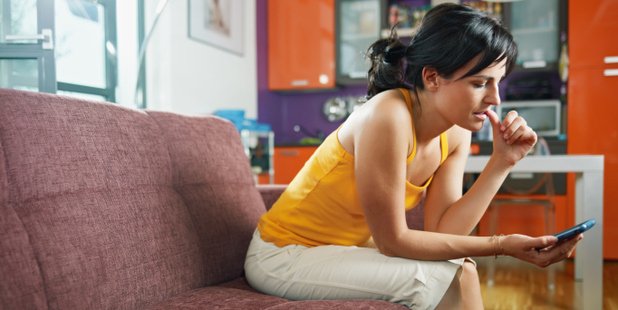 Spending too much leisure time sitting down increases a woman's risk of cancer – even among those who do plenty of exercise.
Those who are seated for more than six hours a day are more likely to suffer cancers, particularly of the breast, ovaries and bone marrow, researchers have found.
Even those women who are physically active and of normal weight have their chance of cancer increased by 10 per cent, the US study showed – although men were unaffected.
Too little physical activity has long been recognised as bad for health and recently researchers have focused on the effect of too long spent sitting down.
The study for the American Cancer Society found that even if people reach targets for physical activity, they may still be at risk if they spend long periods of their leisure time sitting down.
Researchers studied 69,260 men and 77,462 women between 1992 and 2009.
"Longer leisure time spent sitting was associated with a higher risk of total cancer risk in women, and specifically with multiple myeloma [bone marrow cancer], breast cancer and ovarian cancers, but sitting time was not associated with cancer risk in men," the authors said.
"Further research is warranted to better understand the differences in associations between men and women."
They found that a woman who spends more than six hours a day sitting down in her leisure time is 65 per cent more likely to get multiple myeloma, 10 per cent more likely to get invasive breast cancer and 43 per cent more likely to get ovarian cancer than a woman who spends three hours or less a day sitting down.
The authors said that this may be because staying seated leads to higher blood sugar levels. It may also "displace" physical activity, meaning people expend less energy.
"Many individuals who meet physical recommendations spend much of their remaining time sitting in the car, at work or at home."
The authors did not explain why the findings affect women more than men, but suggested: "It is plausible that the metabolic alterations due to leisure time spent sitting are not substantial enough to affect cancer risk in normal weight men."
Previous research by the University of Regensburg in Germany found that spending too much time sitting raised the risk of bowel and lung cancer in both men and women. Each two-hour-a-day increase in sedentary time increased the risk of colon cancer by 8 per cent and endometrial cancer in women by 10 per cent, they found.
Sitting down increases women's risk of cancer
http://www.nzherald.co.nz/lifestyle/news/article.cfm?c_id=6&objectid=11481511
Sitting down increases women's risk of cancer, american cancer society cancer prevention study ii., sitting cancer study, sitting down causes cancer, sitting cancer risk, does sitting cause colon cancer, sitting is the new cancer, effects of prolonged sitting, sitting is the new smoking, Sitting Too Much Increases Cancer Risk in Women, Too Much Sitting Linked to Women's Cancer Risk, Sitting for more than 6 hours increases women's risk of cancer, Too much sitting can raise cancer risk in women, Women who sit too much have increased cancer risk, does cancer risk increase if you sit down, Sitting down for an extra two hours increases the risk of some cancers,