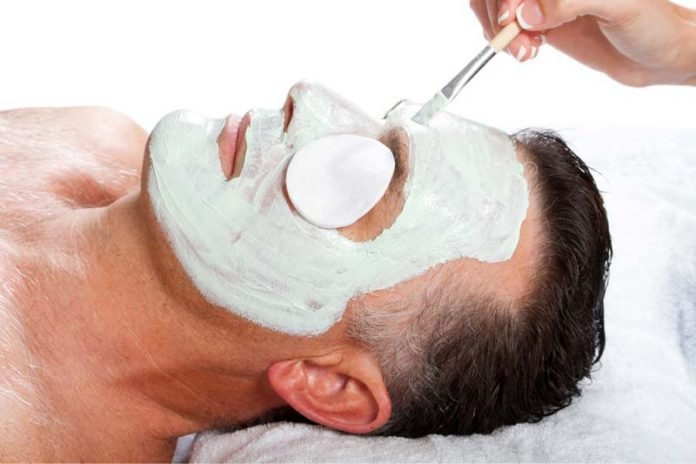 Skincare Products and Cosmetics Find a Growing Market Among Men : Mention lotions, serums, and under-eye treatments to most men and you'll get the same response: things like that are for gals, not guys. While it is true these types of products have traditionally been associated with and marketed towards females, they are now quickly gaining popularity among men as well. Makers of a number of skincare products have begun developing skin conditioners, lotions, moisturizers, and other products specifically for male use.
As a result, more and more men are discovering the benefits of these products to improve the condition of their skin as well as eliminate unwanted issues such as under-eye puffiness and dark circles, dry, flaky skin, and more.
Over the past 5 years, skincare products for men have grown in popularity. An increasing number of beauty product focus groups are geared towards a male market, reflecting an increase in sales on an annual basis. What's more, along with conditioners and moisturizers, many men are also discovering the benefits of using items like concealers and face powders to even out skin tone, hide imperfections, and boost self-confidence. Lip and cheek stains are also growing in popularity among males who are using them to provide a hint of healthy color without being obvious. The stigma and taboo of men using beauty and skincare products no longer apply. Men have become more accepting and open-minded when it comes, not only to basic grooming, but also looking and feeling their best.
Forbes magazine has identified the use of male skincare and cosmetic products as the biggest trend in the beauty industry in years. In today's world where fashion has become gender-neutral, health and beauty products are enjoying the same transition. Men have decided that women aren't the only ones who should have options when it comes to having healthy, touchable, blemish-free skin. They are also discovering that being able to cover imperfections like acne spots and scars is something they want to have access to. Concealing products for men are created with male skin tones and textures in mind so that they blend into the skin perfectly, without looking heavy or being obvious. Clarifying masks for men remove skin impurities and dead cells to help keep the skin clear and free from breakouts. With all these options, men are looking better than ever and loving every minute of it.
There is, however, still a distinction made when it comes to the types of products men and women use and how they use them. There is also the fact that regardless of the new acceptance of men using these products, most still don't want to go traipsing through the women's beauty aisles to purchase the products they want. This has led to a number of manufacturers of health and beauty aids developing product lines specifically for men. These products also take into consideration certain aspects related to male skin. Packaging design is more male-oriented as well, being less flashy and feminine than the usual "women's" items. The market for these products created for men is growing by leaps and bounds, and the smiles and confident attitudes among the men who are discovering them are proof positive that the industry is onto something.
While there are sure to always be holdouts who remain firm that such things are "just for women", more and more men are finding that they very much enjoy the benefits they deliver, and they are happy to share their discoveries with friends and family members. In this way the demand for more product development will ensure an even broader scope of items is yet to come, making for happier and more well-groomed men everywhere.
Related Videos about Skincare Products and Cosmetics :
Male Model Skincare Routine | Best Skincare Products For Men
HOW TO GET CLEAR SKIN FAST | Men's Skincare Routine
Men's skincare 101
Skincare Products and Cosmetics Find a Growing Market Among Men
list of cosmetics, types of cosmetics, cosmetics products name list with price, beauty products online cheap, all cosmetics products name list, skin care product categories, skin care products, cosmetics online,