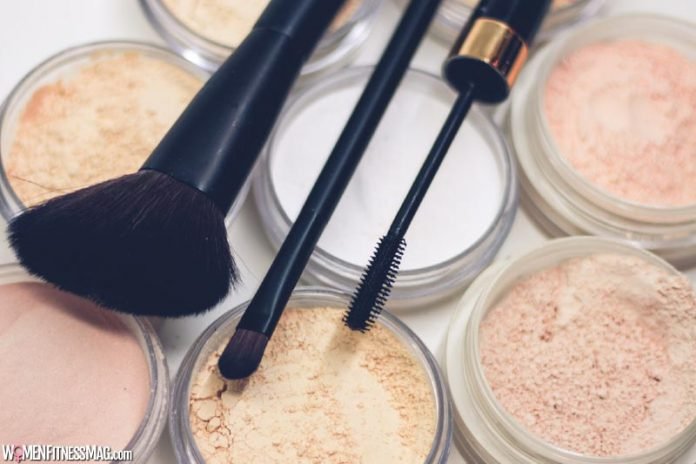 The Best Beauty Buys of 2020 to Make You Feel Fabulous : You're not alone if you love browsing the shelves of beauty departments or hunting down the latest face creams. Millions of us are doing just the same.
In fact, we love beauty so much that the industry is now worth $532 billion – and it's expected to grow! From ways to make our hair shinier to covering our spots, we're a race that loves to look beautiful. Who can blame us?
But we can also waste our money. There are tons of beauty products out there, so how do we separate the brilliant from the bad?
To help you, we've put together our list of the best beauty buys for 2020. Some are new releases, some are old favorites; all of them are fabulous!
Wonder Spray


The first step to glowing skin is keeping it healthy. That means cleaning it and keeping it protected.
Wonder Spray is a holy-grail product for this. It contains HydrOxyChloride (HOCL), which is a wonder treatment for the skin. It's a virus killer, bacteria banisher, and destroys yeast and fungus. It also helps heal wounds and can be used to treat spots.

From minor skin irritations to severe acne, Wonder Spray can help clear up problem skin by removing the damaging substances from your face. Everyone should have a bottle in their beauty bag!

Natural Face Sponges


Cleaning your skin is essential for removing all the oils, dirt, and grime that have built up over the day. Make cleaning your face easier with a natural face sponge.
The Japanese Konjac sponges are one of our favorite beauty must-haves of the year. Made naturally from the konjac root – an Asian vegetable – it's revolutionized our skincare regime!

The sponge deep cleans and exfoliates whilst being incredibly gentle on the skin. You can use yours everyday without irritation. This gentle exfoliation helps your skin glow and gets rid of pesky spots and blackheads.

Add one into your routine and watch it work wonders!

Soy Face Cleanser


Fresh's Soy Face Cleanser pair perfectly with the konjac sponges. It lets you remove makeup and dirt without completely drying out your face and is super gentle.The gel formula is full of soy proteins and amino acids. This helps nourish your skin and maintain elasticity, keeping sensitive skin irritation-free.

Over on the Fresh website, they report 100% of people agreed that it removed makeup thoroughly, 97% reported more supple skin, and 90% noticed healthier skin. You can't argue with those figures!

Natural Moisturizing Factors +HA


You don't have to splash the cash anymore to get a moisturizer that really works. The Ordinary's Natural Moisturizing Factors +HA is always in the top trending beauty products – and it's crazily cheap!

Using a blend of amino acids, ceramides, fatty acids and more, the NMF is full of substances that occur naturally in the skin. This means you're boosting what's already meant to be there rather than adding a bunch of new chemicals.

The HA stands for hyaluronic acid, and it's one of our must-have products. With incredible moisturizing and anti-aging power, the fact its in this moisturizer is an added bonus!

Non-greasy and easily absorbed, we can't enough of this cult favorite.

Beauty Blender Re-Dew spray


We all know and love the Beauty Blender makeup applicators. They're already established in the world of makeup must-haves.

New from the company is the Re-Dew spray, and we love it! It's a face mist that sets your makeup in place, helping you last from morning until night without a touch-up.

The spray blends hyaluronic acid with water that's enriched with antioxidants to give your skin a boost. Moisturizing, glow-boosting, and lightweight, it's the final step to your make-up routine that you've been waiting for.

Supergoop! Eyeshadow


Supergoop! have just changed the eyeshadow game forever. Their new formulas now contain SPF 30, combining skin safety with beauty for the ultimate eyeshadow.The skin around your eyes is one of the most delicate areas on your body, and protecting it from the sun is vital. If you don't, say hello to wrinkles! The Supergoop! eyeshadow is amazing. Now you can take care of your eyes without even thinking about it.

In shimmery shades, this long-lasting, cream formula shadows live up to the hype. They're easy to apply and look great when on. Why not treat yourself to a bit of skin-safety and try them out?

Starface Hydro-Stars


Okay, we have to admit that the cute packaging of these might have made us biased at first. But once we tried the Hydro-Stars, we realized they're more than just a pretty design.
They contain hydrocolloid, which is used in surgical dressings. The substance has also been proven to speed up the healing of breakouts, making it ideal for acne. The stars can be places over the spots, gently drawing out the bacteria and fluid.

With these, you won't be picking spots anymore! They also look incredibly adorable, making them the perfect way to hide your spots.

Beauty Buys

Cantu Curling Cream


Cantu Curling Cream is a budget-friendly buy that's been around for some time. If you're a curly-haired girl and you haven't tried it yet, where have you been?In a big tub, you get tons of curl-friendly product. it's easy to use; just take a tiny amount out of the tub and run it through wet or dry hair. Scrunch your curls as they dry for an extra-bouncy finish.

CC Me Serum


Vitamin C serums have become one of our must-have products over the past couple of years. This year, it's all about the CC Me Serum from Summer Fridays.Containing two different types of vitamin C, this product gives you an extra boost of the coveted ingredient! For us, it's brightened our skin like nothing else. The serum is also made with squalane to stop irritation and improve hydration.

If you're looking for your next go-up product, this is it.
Try out the Best Beauty Buys!

Now you know what's hot, it's time to start trying some of these out!
If you have any questions about our best beauty buys, get in touch with us for more information.
The Best Beauty Buys of 2020 to Make You Feel Fabulous
best new beauty products 2020, best beauty products 2020, best beauty products 2019, best skin care products 2019, best skin care products 2020, best beauty products of all time, best beauty products on amazon 2020, best skincare products 2020, Best Beauty Buys of 2020