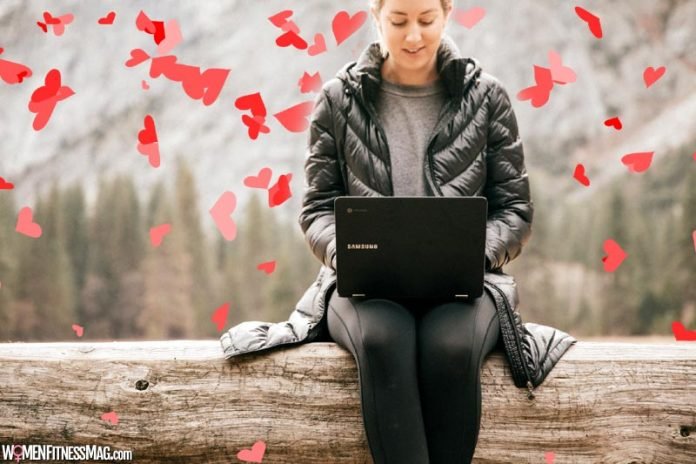 Several Things You Should Know About Online Dating : It's no secret that a lot of people use websites to online date. After all, these types of sites are created for people that want to find love or a one night stand. It doesn't matter why you are on them, what matters is that your chances are definitely increased in finding what you look for.
If you have trouble finding someone in the real world, then maybe if you started online dating, it would really help. There are a lot of benefits to online dating. Continue reading this article if you want to find out more. Of course, you might feel nervous at the start, but you have no reason to be. In fact, meeting potential partners online has helped a lot of shy people to gain confidence.
It's much easier to talk to someone through a screen than in real life. But, you shouldn't solemnly rely on that. There will come the point where you'll have to meet the person you are chatting with. So, don't put all of your hopes in online dating. Having an honest and sincere conversation in real life is so much better. Here are some things you should know about:
Create an account
By having an account, you immediately become accessible to many other users. They will be able to check you out, look through your pictures, read your description, etc. make sure to upload your best-looking photos on that profile. First impressions count. A lot of people decide to message someone if their pictures look cute. Click on the link for more https://www.newyorker.com/humor/daily-shouts/how-to-craft-the-perfect-online-dating-profile.
Therefore, you should do that for your own profile as well. The next step would be to fill it with information about you. Write something that makes you exciting and approachable. You can also add your likes and dislikes along the way. If you are looking for a soul mate, then it would help if your likes and dislikes matched. People check out that stuff too.
On some websites, you would have to pay to create an account. If this is not something you want, then you can always try the free sign up sites because they are a lot of them, as well. Whatever you decide to do, you should know that your chances of meeting someone will be increased. You might meet several people, as well.
Check out reviews
First of all, a lot of dating websites are scams. They will try and trick you into creating an account and paying for some monthly subscription that allows you to access certain features. While that may be true for some dating websites, others are just scams. You should pay close attention to which you sign up.
Moreover, it would really help if you checked out certain reviews from previous users. They will tell you all you need to know. If the site is just a massive scam, then they will surely warn other potential users not to use it. If people seem content and satisfied with using it, then you can trust the website as well.
Online reviews are there for a reason. There are a lot of honest adult dating reviews websites that can warn you or encourage you to sign up for a particular dating site. You should check them out as well. The more you know, the better.
Send a message
Don't start your conversation with just an emoji. It looks kind of childish. If you are planning to message someone, send a REAL message. Start the conversation pleasantly. If they respond, then that's a good sign. If not, then you can move on to the next one.
Maintain a good conversation is also essential. If the person finds you interesting and cute, then this can go on for a while. It would help if you were honest about what you want, as well. A lot of websites target a particular group of people. Some of them are for those who only want to fool around. There are others created for people to find their soul mate.
You should be honest about what you are looking for because it will save you some time if the person you are talking to isn't the one you want. Keep the conversation exciting and pleasant. Read more on this page.
Be patient
True love may take some time, no need to be hasty. Being patient is essential when you are online dating. Take your time and get to know the person better. Message each other as often as you can before you decide to go on a first date.
If you sense that they want to get to know you better through an online chat, then you should stick to that. Don't rush anyone, especially if you have found the one you are looking for.
Related Videos about Several Things You Should Know About Online Dating :
Things You Must Know About Online Dating
5 THINGS You Should Never Do for Online Dating
What you should know before online dating
ATTENTION. ONLINE DATING. ONLINE ROMANCE. WHAT YOU MUST KNOW!
Online Dating Guide For Women (How to Land a Quality Man Online)
Several Things You Should Know About Online Dating
what to expect from online dating, online dating tips, online dating etiquette, should i try online dating quiz, guide to online dating, how to use online dating, how does online dating work, surviving online dating,