Fitness Exercises At Home During Corona Outbreak : Since the Corona Outbreak has reached pandemic levels, most of the world is currently in lockdown. People are recommended to follow social distancing to avoid getting corona virus disease. It is advised to be at your home and be safe.
While being stuck at home it can be difficult to find a new routine to prevent becoming a  couch potato. Most people no longer can access their gyms or attend their fitness classes now that movement is restricted.
To keep yourselves fit and active you can perform your fitness activities right at your home.
Here are few suggestions you can follow to keep yourself fit and active while being at home during corona outbreak:
No Equipment Home Workout
Exercising regularly is important to keeping fit, both mentally and physically, but you don't need a gym to stay active. There are many exercises that can be done easily at home without equipment.
Warm-up: Start with jumping Jacks. 3 to 5 minutes will be great.
Abs: Sits ups are always easy to do and are very effective. A few steps would be great.
Lower Body: Squats are great lower body workout. You can have 3 sets of squats to get adequate strength.
Upper body: Punching is great for cardio and muscles. Make sure to move around and breathe properly.
Stretching: Perform atleast 3 minutes of stretching exercises. Some yoga move will be amazing too to provide your body good flexibility and to get rid of body stiffness.
Just perform these exercises for just 15 minutes, and you are done for your morning and evening routine to keep you fit and active.
You can do these exercises any time in the day to take a break from your TV sets or break your body stiffness.
Workout Video Streaming
Some of you know how to perform fitness exercises by yourself, but some may be new or may be taking help of instructor for doing exercises right. If you are a beginner or want to try something new, you can find videos online to guide you through new exercises. There are many online video streaming services. You can video search your favorite workouts on various search engines or other videos streaming platforms. You tube is most common.
A great alternative to YouTube, Petey Vid is a great resource to find new videos. Petey Vid searches 65 platforms other than YouTube. You can find tons of indoor fitness Videos on Petey Vid to follow step by step guide for your fitness routine. Concerning your privacy, Petey Vid is also privacy focused and does not save user IP address or any other information.
Home Cleaning and Other Home Jobs
Now that everyone is home, you may no longer have people to aid in keeping up your home or yard work. Cleaning will also increase your physical activity and make you fit. You can take over gardening or even some do-it-yourself projects to repair if you have some in your home.
Enroll in Online Fitness Classes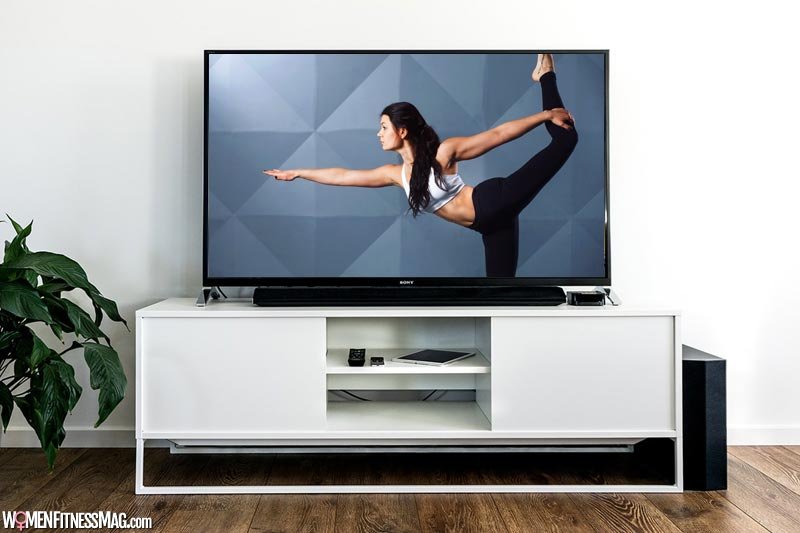 If you are having difficulty creating your own fitness routine at home and sticking to it, you can enroll in online fitness classes. There are a variety of online offerings that offer support, exercises, and meal plans, some even with personal trainers that can help motivate you to stick to your goals.
This is also the perfect time to regain focus on ourselves and practice self-care. With the added stress you may feel, taking care to be mindful and find ways to reduce stress is even more important right now.
You can follow your fitness goals following these suggestions to maintain your fitness levels. You can also share your ideas to how can you keep yourself fit in these hard days while being at home.
Fitness Exercises At Home During Corona Outbreak
exercise at home for women's, pictures of exercises to do at home, home exercises to lose weight, home workout, best home workout program, at home workouts for beginners, beginner workout at home without equipment, at home workout plan without equipment,