The Best Nutrition Meals For Bodybuilders : When it comes to bodybuilding, nutrition is a key component. Nutrition gives you the raw materials for growth, energy, and recuperation. Without eating a good diet, it's very hard to achieve your ideal body. Depending on your weight, height, and metabolism, you should consume at least 1600 calories a day and if you are a woman 2000 calories. Instead of eating large infrequent meals, you should eat smaller meals frequently throughout the day. By doing this, you will improve your metabolism and burn more fat.
How many meals should you eat in a day?
Rather than eating 3 to 4 large meals, you need to eat 6 smaller bodybuilder friendly foods if you are serious about adding muscle. Eating smaller foods frequently throughout the day encourages your body to store large quantities of carbohydrates within the muscles. This reserve is known as muscle glycogen and it promotes mass gain by energizing your muscles and providing them with the fuel that they need to recover. By eating 6 or more times, you are giving your muscles a constant supply of glycogen. If you store greater amounts of glycogen, you will also encourage tissue repair and growth.
What is eating clean?
Eating clean means not eating meals that cannot add more muscle to your body. Such kinds of foods include butter, fried food, snacks, refined foods and other fast foods. By eating clean, body builders mean eating low-fat and natural foods. Some of these include fowl, fish, eggs, lean red meat, potatoes, yams, oatmeal and brown rice. Clean foods not only have a lot of vitamins but they are also more nutritious since they are prepared by little or no fat at all. If you are looking for the best bodybuilding nutrition, here are some of the foods to consider Meals For Bodybuilders.
6 best Meals For Bodybuilders:
1. Egg whites- as a bodybuilder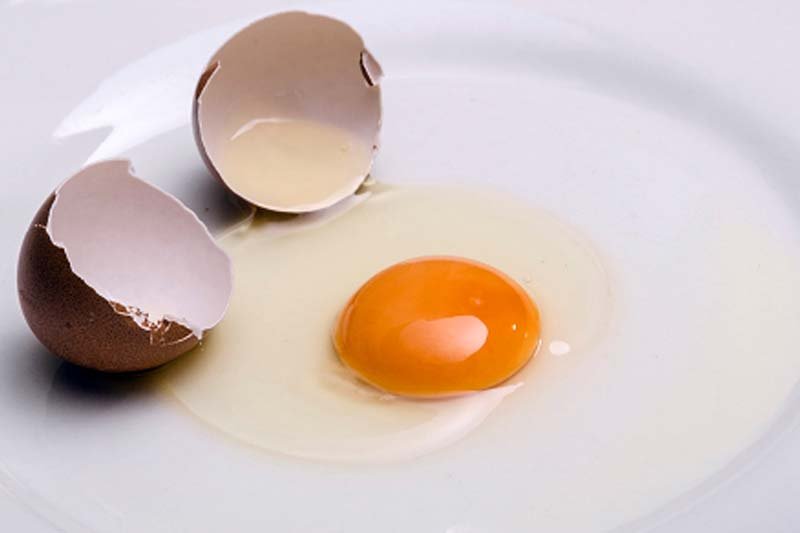 If you do not have egg whites in your diet, you are missing out on one of the best proteins. Served with oatmeal, egg whites can turn your breakfast into one of the best meals to fuel your day. When buying eggs, you need to check the date and inspect the cartoon if there are any cracks. Also, when you get home with them ensure that you refrigerate them. Although you can store the eggs outside the refrigerator, they will always lose a grade per day. For a 6 omelet egg recipe, break six eggs into a bowl. Next, use your fingers to lightly lift out the yolks one by one. Using a fork, whisk the eggs with pepper, salt, and any other herb until they are fully mixed. Next, place under a medium heat to cook. Egg white contains 21 grams of proteins, 99 calories, 2 grams of carbohydrates, 0 fat and 0 fiber.
2. Salmon fillet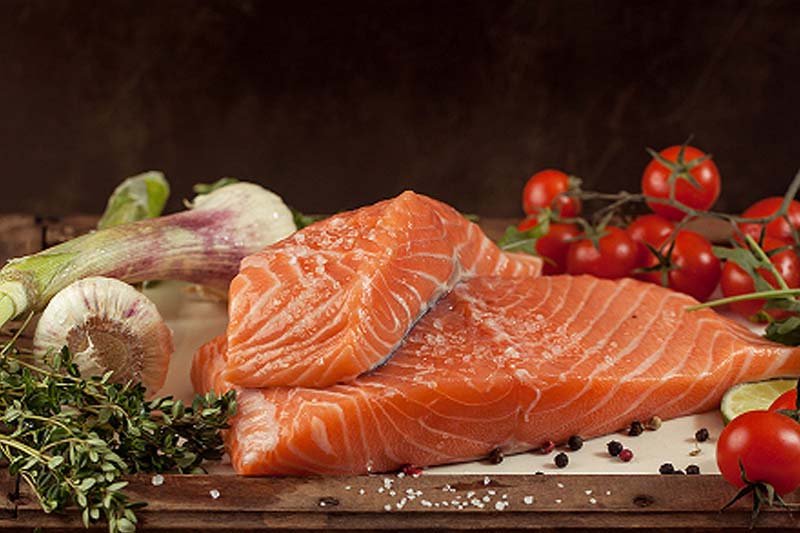 Salmon has the added benefit of unsaturated good fats and the prerequisite proteins. Since hardcore lifters are always on the super low fats they are often deficient in fats. Including salmon in your daily diet is one of the best ways to get healthy fats back into your diet. But what does salmon taste like? Well, salmon is the type of fish that's mostly found in the Atlantic and quite good especially when it's prepared well. When fresh, its color is bright orange and doesn't exude any odor.
When buying one, choose a thicker cut since the tail is always active when the fish is under water. Before preparing the fillet, ensure that all the bones have been removed. Heat the oven to 400 degrees and then place 4 ounces of fillet on a pan. To practically do away with any cleanup, line the pan with aluminum foil before putting the fillet cock for at least 14 minutes or until it's ready. 4 ounces of fillet contains 23 grams proteins, 207 calories, 12 grams fat, 0 carbohydrates and 0 fiber.
3. Chicken breast
If you are a regular gym goer, you need lots of chicken breast. Ultra low in fat and high in proteins, chicken breast unoffending taste makes it one of the most tasteful foods for everyone. When looking for one, save some money and buy skinless, boneless chicken breasts in bulk. When buying, ensure that the chicken is pinkish in color. Once you have bought the chicken, preheat the grill and then trim all the visible bits of fat.
Next, marinate or season it with your best sauce or spices and then place it on a hot oven to cook. It should remain in the oven for at least 4 minutes or until it's cooked. 6 ounces of chicken breast has 205 calories, 4 grams of fat, and 38 grams of proteins and 0 grams of carbohydrates.
4. Lobster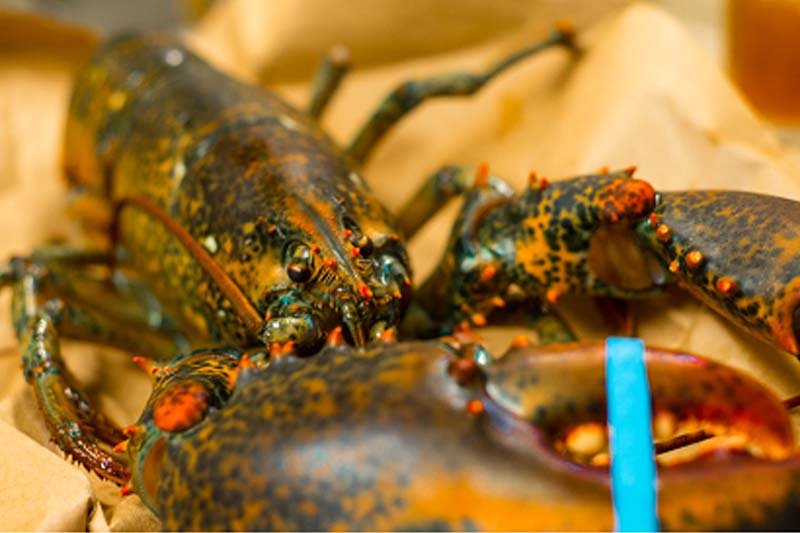 Apart from Salmon, lobsters are also one of the best foods for bodybuilding. Since it's low in fat, high in omega 3 and high in proteins, Lobster is just an awesome meal. But what does lobster taste like? When properly cooked, lobsters are quite tasty. When dipped in butter, lobster is one meal that you will definitely enjoy. As compared to beef, lobster meat is much lower in fat. Also, it comes with a good dose of calcium that is good for your body. During preparation, cut it into half and drain the juices and then brush with butter or olive oil. Next, place the cut pieces on a hot grill for 3 minutes, flip and pour the juice and allow to heat again for at least 4 minutes.
5. Sweet potato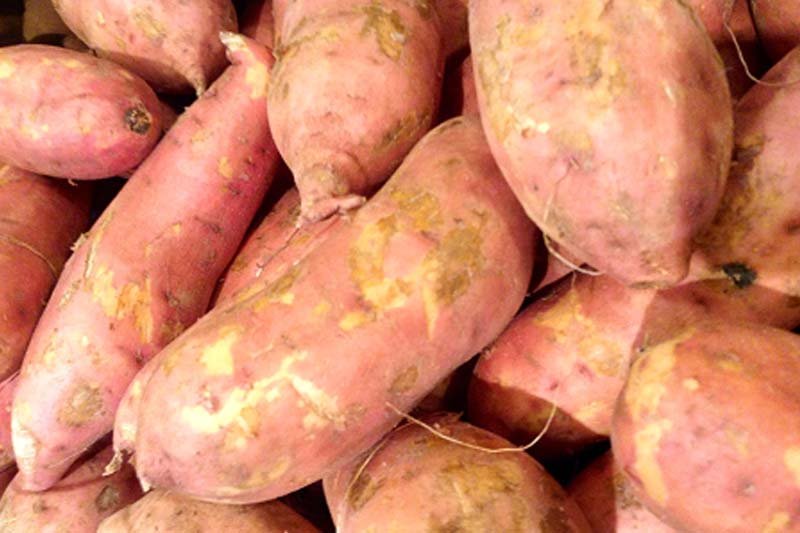 If you are looking for a buff body you cannot build it on proteins alone. You also need carbohydrates so that you can get the energy you need to play and work. Without overdosing your system, sweet potatoes provide exactly what you need for this since they are good for gaining mass and dieting. When buying sweet potatoes, ensure that they have a firm, smooth, skin with no blemishes and or brushes. To prepare it, you need to preheat your oven to 350 degrees, scrub your potato and put it directly on the lower part of the oven. An 8 ounce of sweet potato contains 240 calories, 55 grams of carbohydrates, 7 grams of fiber and 1 gram of fat.
6. Asparagus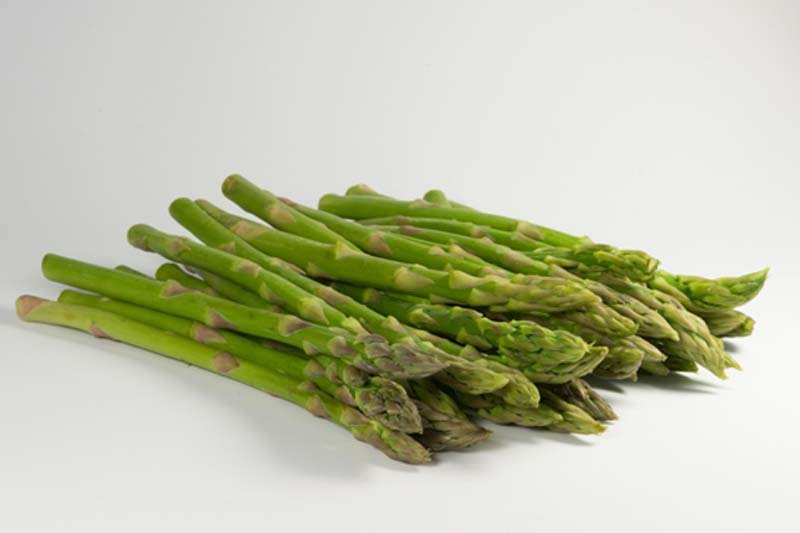 If you want to grow, you have to include veggies in your diet. When it comes to veggies, you have a lot of options that you can choose. Some of the most recommended choices are spinach and broccoli. However, because of its water leaching quality, asparagus is a very good choice. When it comes to the pre-contest crunch, top bodybuilders normally resort to asparagus as a meal. Whether you are buying thin or thick they need to be bright green in color and free of bruises and blemishes. You should also ensure that you tightly close the buds at the top. Also, ensure that you consume them within 3 days of purchase. 4 ounces of asparagus contains 27 calories, 5grams carbohydrates, 3 grams proteins, 2 grams fiber and 1 gram of fat.
Conclusion
Bodybuilding nutrition is always an underrated concept because not everybody knows the role that it plays in developing a healthy, sound body. No matter what you do, if you want to develop your muscles you have to get the best nutrition. Remember, regardless of your workout plans, nutrition is very important if you want to replenish the nutrients in your body. Those are some of the best foods for bodybuilding. Try them today and realize your ideal body.
Author Bio:
Dona is a part-time blogger and a full-time housewife with big love for cooking. She is the founder and editor of donaskitchen.com an avenue for sharing her passion about juicing, plant-based diet and living a healthier lifestyle.
Twitter: https://twitter.com/DonasKitchenUS
Facebook: https://facebook.com/DonasKitchenUS
Related Videos:
How to Prepare Meals for Bodybuilding
How to Eat for Mass
Bodybuilder Aaron Clark Bodybuilding Meal – Bodybuilding Food
Cheap Bodybuilding Foods (Bodybuilding On A Budget)
Bodybuilding Food – What Did Arnold Schwarzenegger Eat?
Related Infographics: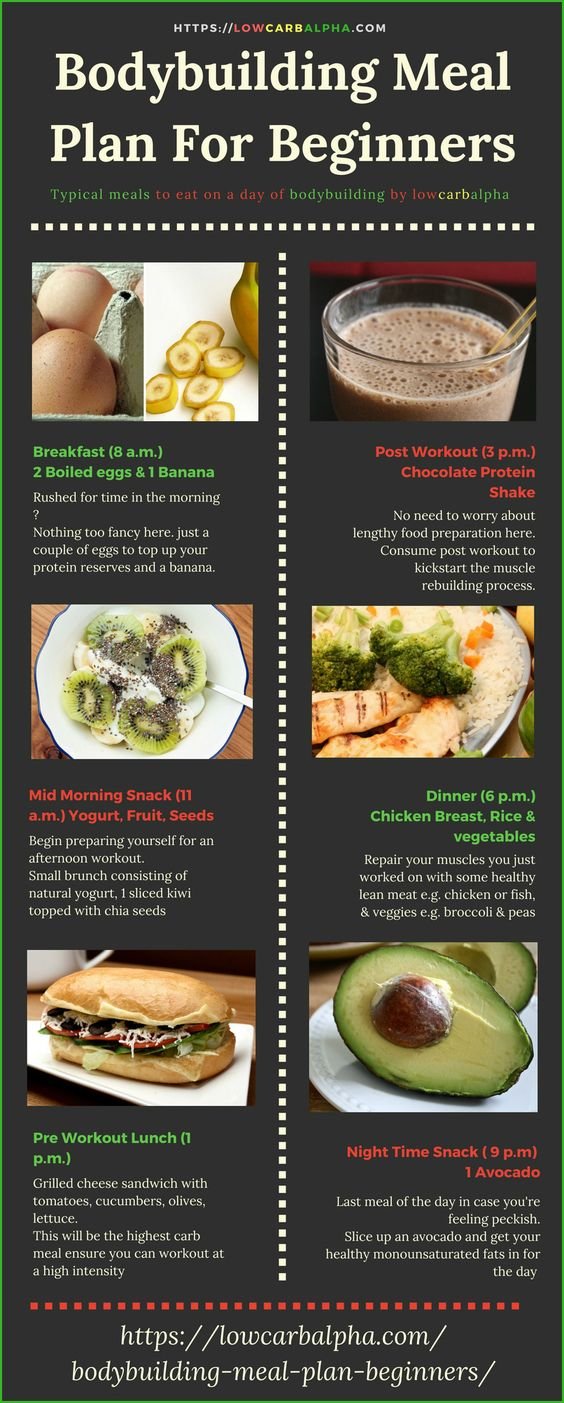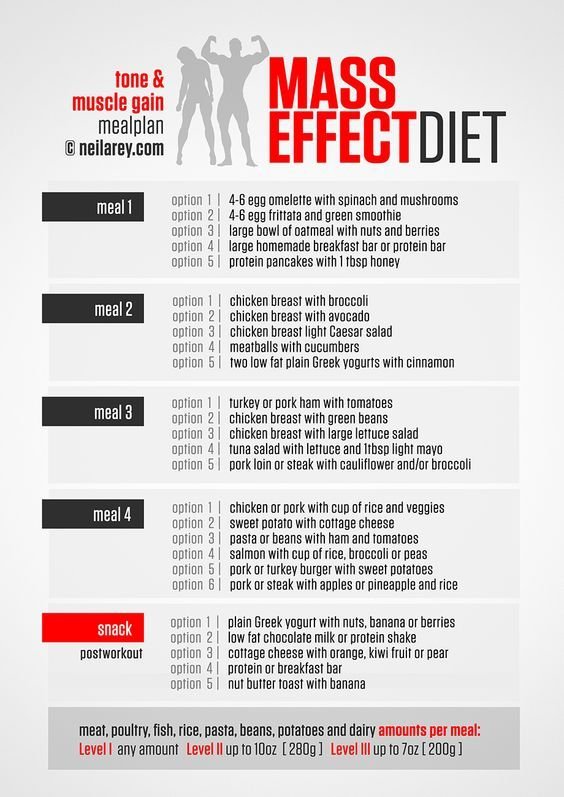 The Best Nutrition Meals For Bodybuilders
bodybuilding meals delivered, bodybuilding diet plan for men, bodybuilding diet for beginners, bodybuilding diet plan for cutting, Meals For Bodybuilders, muscle building meal plan, bodybuilding diet plan for mass, bodybuilding diet chart, bodybuilding food list,