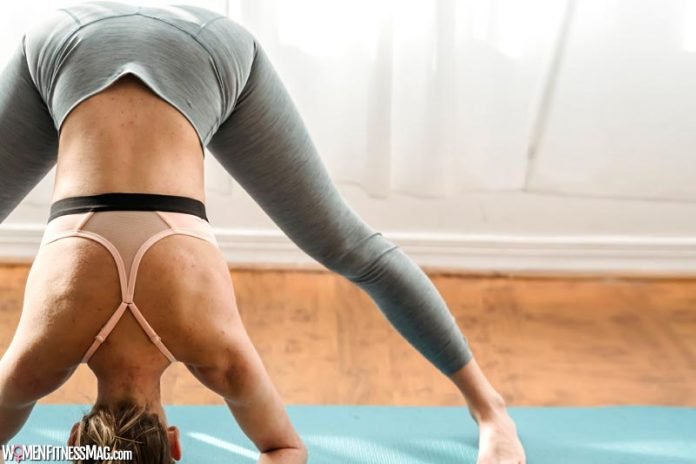 The Hottest Women's Athleisure Styles of 2021 : If you are staying current with the hottest looks of 2021, you may see some new style ideas, some solid staple items, and some trends from the past decades resurface like it is the first time to hit the fashion industry.
Whether you are starting the new athleisure wear trend or embracing an old style for nostalgia, there are many types of athleisure for women.
It's always fun to spruce up the closet. Take a look at these must-haves and do some shopping. Once you find the items you love, you will begin to rotate them into your weekly wardrobe and show them off at your gym, brunch, or just around the town.
Athleisure Styles for 2021
Stay on-trend. Try out these Athleisure styles in 2021.
Tie-Dye Clothing
Tie-Dye clothing has taken the world by storm…again. Tie-dye clothing is colorful, frisky, and fun. It may have a hint of juvenile characteristics to it but any age can get away with wearing these colorful clothes. The tie-dye outfits are found mostly in sweatshirts, sweatpants, and tee-shirt material. The Tie-dye clothing can be found in practically any color combination. Find the colors that match your personality and express yourself this year.
Flared Leggings
Flared legging may have been another style from the past but it has made a comeback. Flared leggings were one of the first styles of yoga pants on the market. Many brands on the market have adopted the revival of this trend and sell various flare pant options.
Barre Long Sleeve Top
This newer exercise concept Barre has taken the fitness industry by storm. Barre incorporates moves from ballet, pilates, and light resistance training. Since this exercise is less impactful than some of the more intense training, many ladies like to wear more stylish and flowy clothes to this workout. You will see long sleeve tops with ties, frills, and sometimes fringe. Pants tend to come in different styles with straps and cutouts for design. In addition to having a stylish outfit, you will need a pair of grip socks for this workout class.
Jumpsuits
Now this one is exciting! One-piece jumpsuits are making a comeback. Jumpsuits are a great way to show style and show off your killer body. These jumpsuits are typically long pants and have a cute bra top on one piece. These jumpsuits come in fierce colors and patterns. A jumpsuit can easily be paired with a cute athleisure sweater or sweatshirt.
Black Leggings
This one may sound kind of boring but a great pair of black leggings will never go out of style. Black leggings can be paired with basically any type of top. Black leggings will fit into any season and every environment. If you are looking to expand your wardrobe and do not have a quality pair of black leggings, this should most definitely be your first investment in your new closet.
Where To Get This Clothing
There are many places to shop for athleisure wear. Many of the well-known brick-and-mortar stores saw the need to expand their athleisure clothing. In addition, there are many online-only stores that have infiltrated this market. Figure out what price point you can afford and the quality you are looking for. You should be able to find several vendors in that range. Before purchasing online, make sure you review and pictures in addition to seeing the customer reviews and the pictures they may have uploaded with their review. By looking at other customer reviews, you will be able to get a true gauge of the quality of the item. Happy shopping!
Related Videos about The Hottest Women's Athleisure Styles of 2021 :
How to Style Athleisure Like A PRO: Cute Outfits With Cozy Clothes
WOMEN'S ACTIVEWEAR TRENDS 2021
ACTIVEWEAR HAUL & TRY ON
The Hottest Women's Athleisure Styles of 2021
activewear fashion trends 2021, activewear trend forecasting 2021, sportswear trends 2020, activewear trend forecasting 2022, activewear colour trends 2021, sportswear trends 2021, best activewear 2021, athleisure trends 2020,