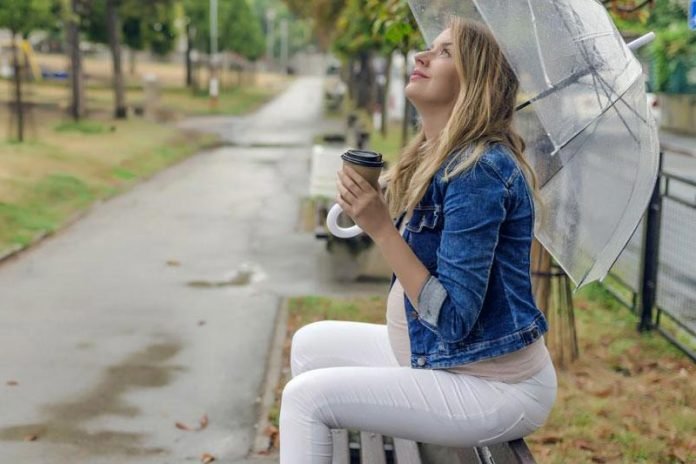 Tips For Pregnant To Stay Protected From Monsoon Diseases : During monsoon, the immunity of your body is at the lowest and mosquito-borne diseases are also prevalent. This is why pregnant women must take extra care of themselves by designing a diet plan that has the necessary nutrients required. Monsoon is a time for several deadly diseases like dengue, malaria, chikungunya, etc.
Right from cleaning your house to get rid of the mosquitoes to using the appropriate mosquito repellents, it is your responsibility to remain extra careful. Given below is a list of tips that will help you to stay protected while you are pregnant, from the several monsoon diseases.
Stick to nutritious diets
During the monsoon season, the immunity of your body is going to be at its lowest and with numerous vector diseases, as well as mosquito-borne diseases, being prevalent; you must plan your diet perfectly. Your diet should consist of proteins so that both you and your baby get the required nutrition amount. Having food that is filled with nutrients is significant. However, it is also suggested that you avoid consuming green leafy vegetables like lettuce or spinach because they can carry germs and can be harmful to your baby.
Remain hydrated
Irrespective of whether it is summer or monsoon, you need to ensure that you are hydrated during your pregnancy. During monsoon, the atmosphere starts becoming humid and the temperature goes down, which can create uncomfortable situations for the body. The body can think that it already has enough fluid in comparison to the previous season and that is why most pregnant ladies get dehydrated. Having the necessary hydration can help in staying away from headache and nausea.
Avoid street food
During pregnancy, ladies can have several cravings. However, it is suggested that you take a backseat during the rainy season. In addition to the unhygienic conditions, it is also necessary that you avoid drinking water from anywhere and everywhere. Also, you should stay away from spices, chemicals, and adulterated oil, as they can harm your baby to a great extent.
Remain careful about your hygiene
Monsoon is responsible for bringing new infections as well as diseases. If you are not taking care of your hygiene, like washing your hands before eating or not covering your face when somebody is infected right in front of you, the germs can enter your body and can not only affect you but also affect your baby. During pregnancy, immunity is already low, and hence, diseases can reach you easily. This is why you have to take care of personal hygiene.
Mosquito invasion
Mosquitoes are responsible for causing numerous diseases and there is no denying the fact that women are susceptible to getting affected. For instance, Zika virus can be harmful as it can cause microcephaly in the babies. You can consider purchasing the Elisa test kit and know about the Elisa testing procedure so that you can conduct the test yourself at home.
Conclusion
Pregnant women need to be careful and take care of their unborn child. Ensure that you are following the tips that have been mentioned so that you can keep both yourself and your baby healthy.
Author
Kristen Smith is a health expert who has been running many health seminars and public discussions. She also manages her blog and reviews the health-related details provided by authentic sources.
Related Videos about Tips For Pregnant To Stay Protected From Monsoon Diseases:
Important Diet Tips for Pregnant Women to Follow in Rainy Season
Important Pregnancy Care Tips During Monsoon
Pregnancy Care During monsoon season
Tips For Pregnant To Stay Protected From Monsoon Diseases
rainy season diseases, rainy season diseases and precautions, rainy season diseases and awareness, monsoon diseases poster,