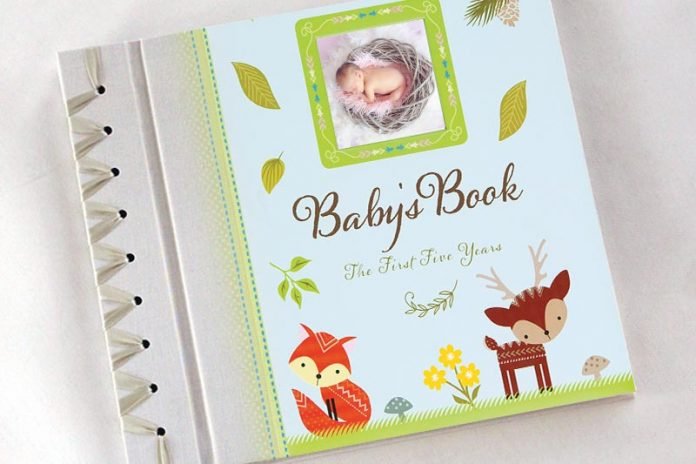 Top Baby Photo Book Ideas : Babies are adorable, and therefore, it is not uncommon for moms to look at their little angles growing and wish that time would slow down. Therefore, if you have had such a feeling, then you are not alone. Although it is not possible to slow down the time, there is something you can do.
You can create baby photo books. If you do not know where to start, Mixbook is where to go. They have a platform that is easy to use even for beginners, and it is going to be fun creating the best photo books to tell your baby's story. Below is a rundown of some baby photo book ideas that you can count on to get started.
Birthday Story
As a baby grows, he or she will ask questions about how they came to this world. You can capture the events of the day they were born and tell a timeless story that they will always enjoy reading. You can include details of the time, the location, their weight, and the people that were present at their birth. Include everything you can irrespective of how small it can be. You surely have a series of photos of your little one taken from your smartphone. It's one great way you can keep up with a detailed story of your baby's milestone. You can also directly upload these photos from your phone on PrintedMemories as an option. You never know what your child will enjoy most when reading their baby's photo book.
Baby's Firsts
As a baby grows, there are so many common things that they encounter for their first time. You can capture these firsts and tell a story of your baby. For instance, you can capture their first roll on to their tummy, their first smile, their first step, their first vacation, their first toy, their first day in kindergarten, their first Christmas, and so on. Although these moments may look trivial for now, they will have a special place in your family's heart in the days to come.
Baby's Family Story
You can also use a photo book to introduce your family to your baby. You can take pictures of your baby being held by family members such as uncles, aunts, siblings, grandparents, and cousins and caption the photos with a brief description of who the family member is and what their relationship with the baby is.
Letters from Mom
This is a personal baby photo book idea that involves writing thoughtful letters to your baby. You can have the baby's photos captioned with short notes about what you feel or what your baby means to you at any given moment. They may not understand what is written until years later, but imagine what it will mean to them when they grow up.
Conclusion
Overall, it is apparent that a baby's photo book is an excellent way of keeping track of your baby's progress. It can also be a perfect gift to your child when he or she grows up. There are a number of baby photo book ideas around which you can build your photo book. Furthermore, it is clear that Mixbook is the best place to go if you want to create the best photo book possible without so much hassle. They are known for their easy-to-use platform and supportive customer service. Surprisingly, Mixbook services are quite affordable, and with as little as $16 you can get yourself a beautiful baby photo book. Therefore, if you are looking for the best photo books services provider, Mixbook is the answer. Contact them today for more details about their products.
Related Videos about Top Baby Photo Book Ideas :
How to make a photo album at home / DIY Photo Album
Create a Fun Baby Memory Book – DIY Crafts
Baby Photo Book Album Sample
Best DIY Picture Album Idea | Ideas For Projects
how to make photo album easily at home
Top Baby Photo Book Ideas
creating baby photo album, baby photo album online, creative baby book ideas, baby book ideas scrapbook, homemade baby book page ideas, 1st birthday photo album design, baby book contents, baby story book ideas,