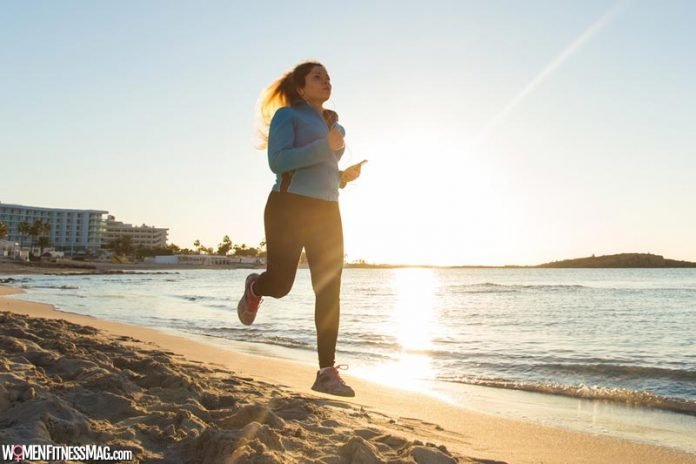 Top Tips on How to Maintain a Travel Workout Regimen and Stay Fit : There's no greater joy in being alive than traveling the world. There are so many different places to see and people to meet. The youth of today prioritize traveling over many different aspects of life, like buying a house.
There are many benefits to traveling, but there are certain drawbacks too. For one, it can be a lot harder to keep up the normal routine of your life. It can be hard to stick with a workout regime and stay in shape when you're constantly on the go.
Luckily, there are some travel workout tips you can integrate into your many travels. Read on and we'll walk you through what you need to know.
Do Active Tourist Activities
There's a lot to do when you visit a new place. Places to eat, museums to visit, and bars to get blasted at. However, when you're considering the things to do in a new city, you should think about integrating some active choices.
Is hiking an option in the city you're visiting? Biking, or mountain climbing? What about a walking tour?
If you choose an activity that will keep your body moving, it can be great for your health and your overall enjoyment of your trip. This can be a great exercise that won't even feel like exercise, because you'll be exploring a brand new place. It'll end up feeling much more like an adventure than a trip to the gym ever could.
Build A Proper Diet
It's easy to get into a vacation mindset when it comes to what we eat when we travel. Part of this is convenience: it's easier to pop into whatever we may be walking by, and we don't have access to our own kitchens and ingredients. You'll have to be smart about what you eat when you eat out.
However, if you really want to stay healthy while you travel it's essential you're putting the right fuel into your body. Eat at outlets that prioritize high-quality food from natural sources.
Make sure you're getting plenty of protein and vegetables. Eat a hearty meal, but don't overeat either. If you can help it, stay away from those tempting desserts and pastries at every coffee shop you're visiting.
If you put in good into your body, you're much more likely to see better results come out.
Introduce Body Weight Exercises
You likely won't be able to make it to the gym while you're traveling, unless you have one of those memberships that have locations everywhere. More than likely, you'll need to take your fitness regime into your own hands.
We mean this literally! If you use bodyweight exercises, you can get a good work out in anywhere, including your own hotel room. Put together a program of push-ups, crunches, lunges, and bodyweight squats.
Be honest with yourself and really get a sweat going. You can do this first thing in the morning, hit the shower, and then have the rest of the day to see the new place you're excited to explore.
Best Travel Workout Tips
It can be hard to stay in shape while you're on the go. If you integrate the above travel workout tips, it can be a lot easier. Need more fitness advice? Check out our blog for more.
Related Videos about Top Tips on How to Maintain a Travel Workout Regimen and Stay Fit :
8 Quick Travel Workouts! Stay Fit on Vacation (Bed, Hotel Room, Airport, Beach, Stairs)
Stay FIT While Traveling! My Top Tips
Exercising While Traveling
How to Stay Healthy While Traveling
6 Ways to Work Out While Traveling
Top Tips on How to Maintain a Travel Workout Regimen and Stay Fit
strength training while traveling, travel workout no equipment, travel workout routine, travel workout equipment, how to stay fit while backpacking, working out while traveling reddit, travel back exercises, travel friendly workouts,