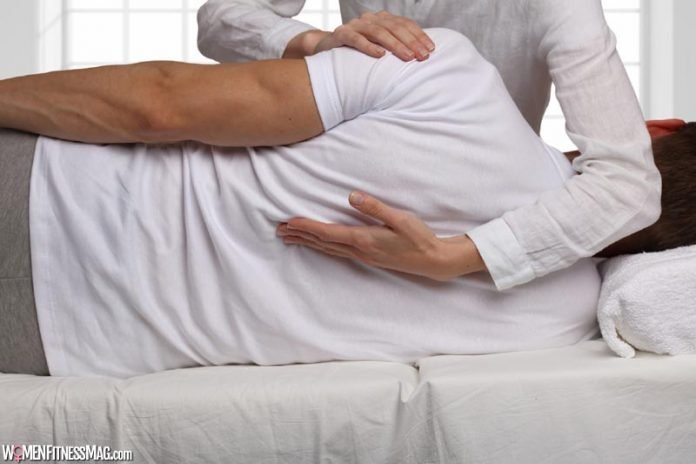 Chiropractic Experience: What to Look for in a Chiropractor : With more than 70,000 practicing chiropractors in the U.S., it would seem that finding a good chiropractic clinic should be easy. But just like choosing any other medical professional, finding the right chiropractor requires a bit of research.
Every day chiropractors treat millions of people from office workers who sit for hours at a time to athletes getting over an injury. It's important, however, to make sure you find one that matches your needs for the best chiropractic experience.
Here's how to find a good chiropractor.
Ask for Recommendations or Referrals
Chances are your primary care doctor can refer you to one or two chiropractors to try for your particular condition. But you should also ask around your family and social network to find out if anyone you know has used a chiropractor they were satisfied with. You're likely to get some honest opinions from people you know.
Research Their Qualifications and Patient Reviews
Make sure any chiropractor you're considering is licensed and has no history of malpractice claims. You should also be able to find out where they went to school and what certifications they hold.
It's also worth taking the time to do a search for any patient reviews and testimonials. Don't let one or two negative reviews deter you from trying the chiropractor. However, if they overwhelmingly unfavorable ones, you may want to pass and keep searching.
Visit the Chiropractor's Website
A website won't tell you everything you need to know. But you may be able to gather more information about the conditions the chiropractor specializes in. A professional chiropractic clinic should have a website for their practice to help patients find them.
Take note of their office hours and if they can make appointments after work and on the weekends. A practice with several locations, such as Mauricio Chiropractic, can be convenient if you need appointments close to where you work.
Choose One Experienced in Treating Your Specific Needs
As mentioned, many chiropractors specialize in specific areas such as car accidents or sports injuries or carpal tunnel syndrome. You'll want to work with one who has experience in treating patients with your condition like Dr. Steven Lockstone.
Schedule an Initial Visit
Your consultation or initial visit will help you decide if you've found an appropriate chiropractor.
This is a chance to learn their communication style and if you're comfortable with them. The chiropractor should be willing to answer your questions and discuss a treatment plan for you. In addition, they should give you recommendations for at-home care.
This person will be touching your body, so it's important that you choose someone who makes you feel at ease during appointments.
Follow These Tips for the Best Chiropractic Experience
Taking the time to vet potential chiropractors will ensure you'll get the best chiropractic experience. It's worth it to do some detective work upfront to find the best fit for you.
For more tips on finding the best medical professionals, check out our health and well-being posts.
Related Videos about Chiropractic Experience: What to Look for in a Chiropractor :
What to Look For From A Good Chiropractor Comprehensive First Chiropractic Visit
The 5 secrets you must know before choosing a Chiropractor
Dr. Jason – How To Find a Good Chiro!
Chiropractic Experience: What to Look for in a Chiropractor
chiropractor red flags, how to find a good chiropractor reddit, chiropractor near me, types of chiropractors, chiropractor recommendation, chiropractor tips, best chiropractor in world, list of chiropractors,