Top Travel Accessories That Can Make Your Next Trip Easier: Traveling is meant to be adventurous and fun. It should be an activity that one looks forward to with excitement. For this to happen, you must plan adequately while making sure that you have everything you need – depending on your destination.
In this article, we focus on a couple of travel accessories with the potential to simplify your next trip. They include:
A good travel towel
There is a wide variety of travel towels on the market made of different materials. Choose one that dries fast, non-bacterial, and most importantly, one that packs light and small. Look for something that you can use to change clothes behind and one that can act as a sari when you are washing clothes. Depending on your destination, the right sized towel can give you additional warmth, when used as a blanket – just in case it is too cold.
A high capacity power bank
If you cannot remove your phone battery, invest in an ultra-high capacity power bank for your phone, and if possible, one that can charge your laptop. Mobile phones and laptops have a tendency of running out of battery when we need them the most. A good power bank will go a long way in helping you stay clear of such problems.
Sandless Beach Mat
This accessory is a must-have for all the beach lovers. If you have been at the beach before and struggled to keep off the sand without any success, sandless beach mat is what you need for that stress-free outing by the sea side. Say no to the sticky sand when all you want is to enjoy the breeze as you peruse through your current read.
Water purifier bottle
If you are traveling to one of the remotest locations of the world; you have a responsibility of guarding yourself against waterborne diseases. World destinations such as Africa, Central America, Middle East and Asia are known for unsafe tap water. With a water purifier bottle, you will have nothing to worry about as far as water safety is concerned.
Ostrich Pillow
As funny as the name sounds, an ostrich pillow provides you with a micro-sleeping environment – especially if you are traveling a long distance. It features an intuitive and fun design and a soft interior that keeps off potential sleep distracters such as light and noise. As such, you can sleep anytime, anywhere. The ostrich pillow is the surest way to beat jet lag.
Passport wallet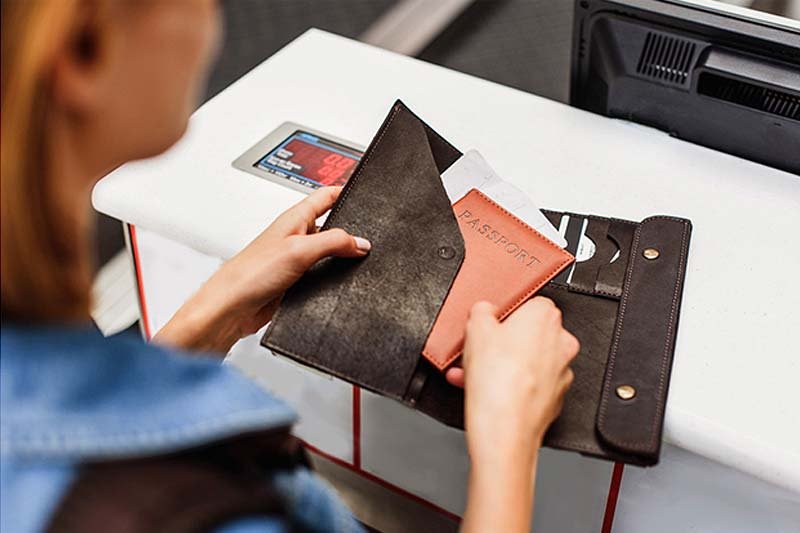 An essential travel accessory, a passport wallet should have been the first item on this list. A passport wallet provides a way to keep all your travel documents together in an organized, convenient and safe manner. The best passport wallets or cases have multiple slots to carry an array of items such as the passport, medical card, driving license, insurance card, boarding pass, airline tickets, receipts, itinerary and credit cards and so on. The best wallets come with a zipper or a clasp closure to ensure that your documents are not only secure but also safe and dry.
Packing cube
If you are looking for something capable of revolutionizing your packing when traveling, nothing beats the potential inherent in packing cubes. It will bring back the sanity you tend to lose each time you are traveling. Besides helping you stay organized, packing cubes maintain your belongings in a compact manner. Also, you can find your different items in record time whenever you need them.
Micro Umbrella
A micro umbrella is a must-have for individuals who intend to go hiking. Since you can never totally trust the weatherman, arm yourself with an umbrella to protect you against potential rains or the scorching heat of the sun.
Luggage scale
Are you afraid of being slapped with luggage fees because you have exceeded the weight limit? Get yourself a scale, find out what your luggage weighs, and in turn, obtain all the confidence you need to walk into that airport.
Bluetooth keyboards
You do not have to put your office work on hold, just because you are traveling. At the same time, you cannot imagine including the weight of your laptop to the already heavy luggage. Relax! A Bluetooth keyboard has your back. Connect it to your tablet or iPad, and do what you would have done on your computer.
By equipping yourself with the above items, you may rest assured that your travel will be as easy as you have always envisioned.
Bio Info:
My name is Carolyn Ballard. I'm a passionate traveler and the founder of DesToDis as well.
I created the blog with the main aim to share guidelines, tips and my personal experiences on all things travel. By this way, I hope to inspire and help people to wander around the world safely and easily. Tweet her at @destodis
Related Videos:
MUST have Travel Gadgets & Accessories
The Best Travel Accessories
Ultimate Women travel tips advice & Travel Accessories
1 BAG TRAVEL: Top 5 Accessories (Ladies)
My Minimalist Travel Wardrobe
Related Infographics: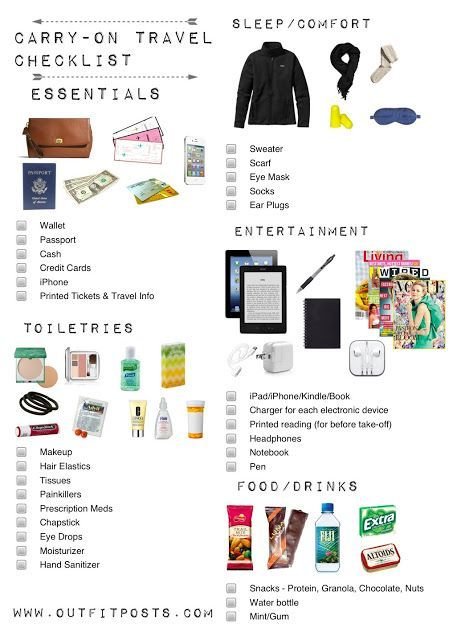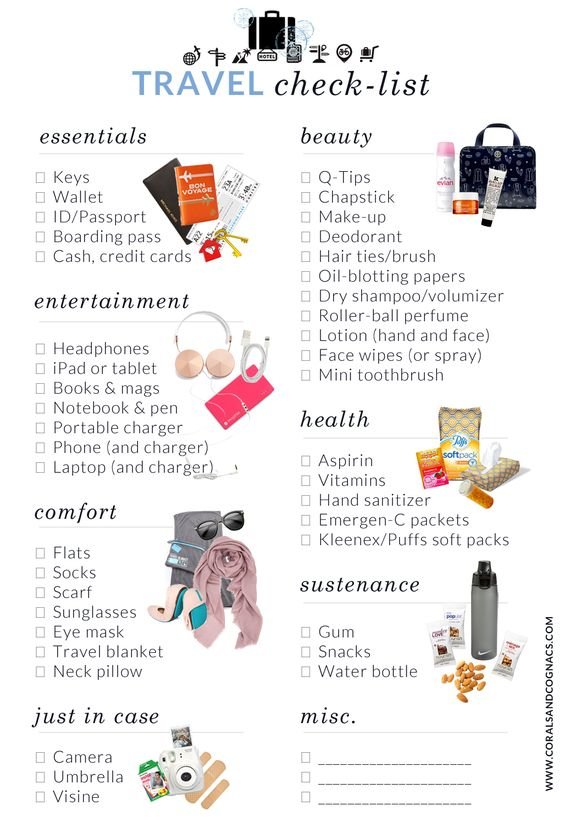 Top Travel Accessories That Can Make Your Next Trip Easier