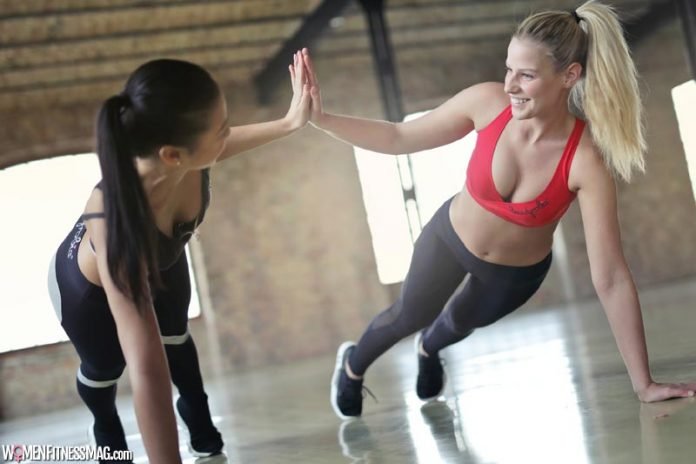 Top Trends In Fitness And Healthcare Marketing To Drive Your Strategy : The current era is characterized by a rising awareness related to health and fitness. The modern-day consumer is making conscious decisions to incorporate wellbeing in their lives. In this respect, the internet plays an influential role in dictating the dietary or lifestyle changes to achieve these health and fitness goals.
Whether it is learning about fad weightloss diets or Googling symptoms to know about conditions – everyone is going online to address their concerns. Hence, it becomes crucial for businesses to target these segments of customers, market their brand, and raise awareness.
Do you want your fitness advertisement to get stronger? Here are a few excellent healthcare marketing tips:
It's Time to Get Visual
Images have been trending in the fitness and healthcare industry for a long while. Whether it is assuring that your healthcare center is well-equipped or a simple Before-After photograph – images can deliver a high-impact message and hence, continue using visual elements in all possible ways to engage with your audience.
You can convert your existing blogs into videos or infographics to recycle the existing material to create something new and engaging. Similarly, you can transform all the instructional content into bite-sized videos. The possibilities are endless, and all you have to do is put in some thought and effort into the visual content to evoke the desired response. Furthermore, rather than going beyond the realms of reality, try to keep it real so that it also appears achievable for the viewers.
Make Use of User-Generated Content
You could go on and on about how you helped someone gain muscles.
Or you could have someone vouch for your skills by sharing a personal story.
The audience is more likely to believe the latter. User-generated content is all the more important for the health and fitness sector as it requires a high degree of trust in the service. Hence, it adds credibility to your business and makes your claims more believable.
You can incorporate user-generated content in various forms, be it reviews, transformation journey through photos and videos, social proof, testimonials, and so on. It fortifies the belief that you are right for them and lays the groundwork for a compelling story.
Zero-Click Search is Here
Google has been aggressively promoting zero-click searches by offering a snippet of the desired content within the search engine result page (SERP). So when someone is looking for ailments corresponding to a symptom, they might not even land on your page!
Fortunately, the healthcare and fitness industry may not be as hard-hit as industrial sectors like tourism or hospitality. The primary reason for this effect stems from the fact that users would like to conduct an in-depth study and research to understand the diagnosis and treatments. However, to offset the detrimental effect of these advancements, you can always optimize your content to emerge as the featured snippet, which is more likely to get opened.
On the other hand, low-consideration fitness or healthcare searches such as purchasing healthy whey protein or a pair of eyeglasses may experience a slight amount of setback.
Personalization is Defining the Industry
Personalization should be an integral part of your business strategy. Consumers are looking for quick solutions to their intimate and specific pain points, especially in the sphere of preventive health. Hence, if you are offering a generic one-size-fits-all solution, you will only disappoint your client.
Imagine installing an app that helps you get six-pack abs and follows a general approach regardless of your age, gender, height, weight, and other health considerations. Naturally, you will uninstall it!
Therefore, start focusing on the client and offer a tailored solution. This strategy is not just limited to your website content, but must also seep into your email marketing efforts, app notifications, and every other accessory.
Focus on Content Quality
Healthcare and fitness industry needs to work on its content quality for two main reasons.
First, given the personal nature of the field, you need to earn the audience's trust. You cannot be successful in achieving the same if your content is factually incorrect, riddled with mistakes, or just lacks the look and feel of a reliable source. Hence, it is of paramount importance that you put in all efforts to enhance the content quality, which means have your posts verified by experts, link to credible sources, and fact-check everything.
The second reason why you must stress on maintaining content quality is because of Google's BERT update. Bidirectional Encoder Representations from Transformers, or BERT, is trying to make Google adept at deciphering conversational language. The technology, powered by machine learning, is trying to make it easier to understand web content through a human perspective. Hence, good quality content is bound to go in the good books of Google, which essentially means that it will rank higher in comparison to your competitors.
Data Analytics and Artificial Intelligence
Technology is revolutionizing the way we cater to fitness advertisements. Hence, your marketing techniques must change accordingly. Businesses must incorporate technological aspects, such as artificial intelligence, machine learning, etc. to provide exactly what your customer needs.
Further, it makes use of historical data to learn more about the client and adapt accordingly. Naturally, if your chatbot can retrieve the patient's medical record and use it as a reference while making a new diagnosis, your client is more likely to be impressed and return to you!
You can tap into data analytics and AI to hyper-target your audiences and make dynamic modifications to your marketing campaigns according to their preferences. As more individuals show an interest in your marketing emails and newsletters, they will be more inclined to use your services!
The Way Ahead
With these healthcare marketing trends under your belt, you would be in a better position to stay ahead of the health and fitness marketing race. Remember, your patients are overloaded with information, and all they want is a trusted and reliable source. Hence, marketers play a crucial role in molding perceptions around how users perceive you and your brand.
Use the above tips and pointers to offer a pleasing user experience, and you will appeal to a wider user base.
Top Trends In Fitness And Healthcare Marketing To Drive Your Strategy
Healthcare marketing strategy articles, Marketing to healthcare professionals, Healthcare marketing strategy 2020, Healthcare market trends 2019, Benefits of healthcare marketing, Marketing strategies for a small medical practice, Digital marketing trends for healthcare, Future of healthcare marketing,