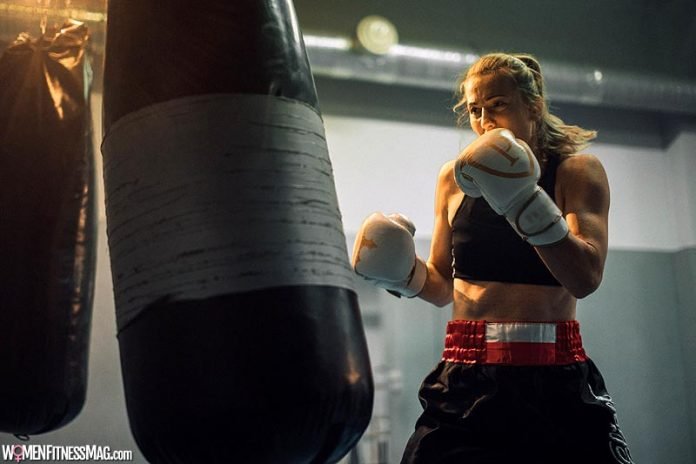 Train like a UFC athlete : The journey to becoming a UFC superstar is certainly an uphill struggle but can culminate in the best of honors available at any combat sports with more talented fighters now looking to link up with Dana White's promotion as a future prospect in the UFC for years to come, with the prestigious women's division's being no different.
Since its establishment back in 1993, the UFC has grown to great providence in an escalated manner that has signified the coveted Mixed Martial Arts promotion as the premier destination for all MMA star fighters.
With the further development of major mainstream stars such as Conor McGregor, Jon Jones and Georges St. Pierre to name a few, the UFC has since grown to become the most popular MMA promotion to all fight fans and has since been able to expand to allow female stars to excel at the pinnacle of combat sports.
The likes of Ronda Rousey, Cris Cyborg and Meisha Tate were able to establish their dominance in the UFC's Women divisions as well as reaching superstar notoriety outside of the Octagon when attracting various suitors.
Nowadays, numerous UFC pay-per views have been main evented by women fighters and have since catapulted themselves into major draws for the UFC in recent years with the incredible dominance of names such as Amanda Nunes and Valentina Shevchenko being among the most elite.
With more female fighters now looking to establish themselves as a major draw in the UFC for years to come, any aspiring names need to remain fully aware of the bare requirements and expectations that comes with most UFC star names when heading into the world's most prestigious fighting promotion.
The training required to become a mainstay in the MMA landscape:
While the UFC is known to be the best destination for any major MMA star fighters, there are a range of other fighting promotions that can be used to hone a fighters skills and craft as well as prepare any up-and-coming names for the long road towards the bright lights of the Octagon.
Training to become a superstar caliber fighter remains as a challenging task that will often take months upon years of hard work and dedication, something that a number of UFC fighters have clearly brought to the Octagon on their route to the big time.
Aspiring fighters will often enter a scheduled training camp and hire numerous trainers and experienced athletes to help any aspiring star remain fully focused on the work ahead and to showcase their collection of experience when tackling this challenging route.
These training camps are certainly among the most brutal and arduous parts of being a UFC star as fighters look to implement their bodies and mindset to be in the best shape before making that long ring walk to the Octagon and to remain as favorites in the various UFC betting odds.
Managing weight and being in the best shape possible:
Another main reason for the multitude of hours of training is finding the perfect weight heading into the fight when stepping onto the scales to avoid any major breach of UFC guidelines.
The UFC Women's divisions span from the Strawweight to Featherweight which can ultimately range to a maximum weight of 145lb, which of course is fully dependent on whatever division a female fighter will be scheduled to compete at.
Making weight for these rankings and divisions are often the most challenging part of any fight camp due to the fact that some fighters may have a differentiating build to their proposed fighting division.
Most fighters who struggle to make the weight only days before their fight will often deliberately draw sweat and fluids from their body in the hopes of decreasing their overall weight which remains as a heavily dangerous and controversial method, one that most women fighters including the likes of Cris Cyborg have struggled to uphold years after their prior fights.
With fighters deliberately looking to lose their overall weight across such a short span, they can often appear completely drained or exhausted when stepping onto the scales before a fight, which can play a major disadvantage when stepping into the Octagon only days later.
Helping general fitness
Even for those who are not interested in striding towards a career in the Octagon, these camps can be of major help to maintaining an overall fitness and even with a basic self-defense understanding.
There are a number of common fitness items that all major UFC fighters will use to help with their overall strength and endurance that any individual can get involved with.
It remains of vital importance that any individual keeps fully up to date with their fitness and diet with the training regime of active UFC fighters being of great inspiration to a number of people who are looking to become more fit and active at almost any stage of their lives.
Related Videos about Train like a UFC athlete :
Train like a UFC athlete
ufc training program pdf, 6 week mma training program, train like a fighter pdf, mma fighter training routine, ufc fighter training schedule, ufc fighter diet and workout plan, 8 week mma training program, how to train like a fighter,