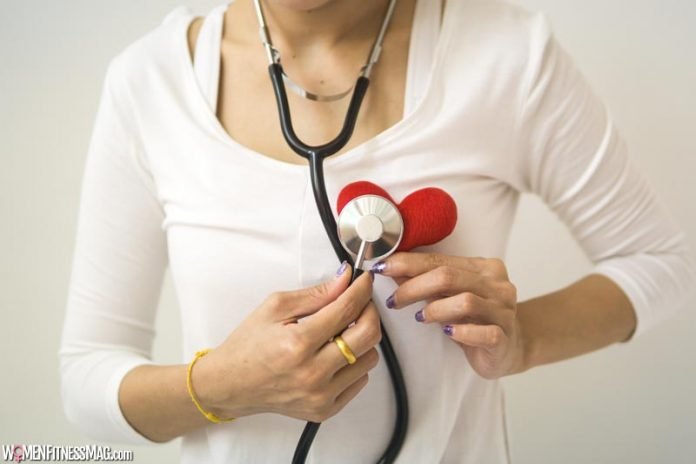 Trends Dominating the Healthcare Industry in 2021 : The healthcare sector has gone through unimaginable upheavals, especially since the 19th century.
Even though the emergence of technology brought convenience and facilitation, the sector is still dealing with unprecedented challenges. Thus acquiring learnings from previous experiences and utilizing them for betterment is crucial to avoid and minimize extensive damages.
At present, revamping and empowering the healthcare sector at all levels is one of the most dominating and equivocal perceptions of global experts. For instance, enhancing coordination, cooperation, and connectivity is crucial to restrain the impact of emergencies.
Such comprehensive restoration is need of the hour to manage and mitigate the occurrence and devastating impact of crises like the ongoing pandemic. Identifying and catering to systematic loopholes, such as delayed response and non-inclusive healthcare, is equally important in an evolving field.
The following sections explore and elaborate on some of the vital healthcare trends and agendas of the present time.
Preparing a robust and adaptable workforce


At present, handling emergencies without the collaborative involvement of the workforce is challenging. Lethargic, unprepared, and unadaptable workforce cannot even manage the day-to-day responsibilities, let alone emerging ones.

The gravity and complexity of current healthcare crises require workforce collaboration from social workers to specialized experts in the medical field. You can use rostering software to manage healthcare team members according to patient's needs and can schedule support staff for proper care. This can help your support team, and your support coordinators, work seamlessly together, delivering a higher standard of care and at the same increasing their efficiency.

However, developing such a robust and capable workforce is even more important to respond promptly and effectively. For instance, equipping social workers with advanced qualifications like a Master in Public Healthcare (MPH) should be the requirement to administer and handle community-level healthcare problems.

Moreover, there is far more demand for medical assistants that what already exist in the team. And, there is a persistent shortage of qualified healthcare workers. Registered health and social care apprenticeships is another growing trend that helps fill the demand for qualified, skilled healthcare workers.

Most importantly, the healthcare system and academia should facilitate aspirants to avail themselves of learning opportunities conveniently. That is how candidates pursuing online mph programs can identify environmental, epidemiological, behavioral, and socioeconomic triggers of diseases and outbreaks.

A well-functioning healthcare system is only possible when its workforce is skilled at primary, secondary, and tertiary levels of healthcare operations. Such in-depth knowledge while accumulating practical experience can enable them to participate in robust and comprehensive healthcare policies.

Since empowering the workforce and decentralizing duties can be an effective strategy to achieve rapid and result-oriented outcomes, it is one of the agendas.

Affordable and inclusive healthcare services


Mostly, healthcare provision, quality, and affordability are indirectly connected. As such, premium care is only at the disposal of affording individuals. In contrast, the widespread consequences of such interconnections are severe for already non-affording segments of society.

Once their health takes a deteriorating turn, it becomes a lifelong struggle to extend the overall lifespan. The situation is visible from the recent experiences of the pandemic. Though it emerged from a developed state, its consequences and impact have been devastating for third-world countries.

Demographic and economic studies estimate that pandemic has not only hampered their progress, but it will take many more decades to recover from the damages. According to the World Bank's estimates, approximately 19 million of the total population of the East Asian states is prone to extreme poverty.

The impact is severe for central American states, with approximately 28 million of the total population on the verge of famine. Since economic potential decides the affordability of other facilities in life, predicting the impact on healthcare is pretty vivid.

Thus equitable access to standard healthcare services, regardless of socioeconomic, geographical, and demographic biases, is one of the fundamental human privileges. That's why affordable and inclusive healthcare provision is also one of the main agendas of healthcare policies at present.

Catering to psychological and behavioral issues


Generally, psychological and behavioral aspects of human well-being have received little attention as compared to physical ones. Sometimes, ignorance, inability, and resources have facilitated such problems to evolve into multifaceted healthcare complications.

Subjective judgment has been equally facilitating and devastating. It is now that the consequences of such attitudes have surfaced manifold. According to the World Health Organization, approximately 5% of the adult population is dealing with depression globally.

It is also devouring more than 700,000 individuals every year due to suicidal attempts. Most importantly, psychological issues contribute to the behavioral, relationship, social, occupational, and academic challenges.

It is why drug exploitation and dependency have a direct correlation to unaddressed and untreated psychological issues.

Thus catering to psychic and behavioral problems is one of the equivocal agendas of governments, international organizations, and the healthcare sector. Otherwise, delayed response and due attention can facilitate these issues to stem and foster complex challenges even within the healthcare sector.

For instance, psychologically disturbed employees cannot contribute to better outcomes and improved healthcare provision.

Incorporating innovation into practice


It is inevitable to ignore the significance of technology throughout the supply chain of the healthcare sector. Technological innovations can improve diagnosis, critical analysis, procedures, monitoring, management, access, and even disease forecasting.

For instance, artificial intelligence (AI) and precision tools are enhancing prognosis and procedural efficiency. Intelligent machines are assisting experts to achieve accuracy, control, and efficiency in complex and challenging procedures. As a result, the likelihood of errors and failures in treatment procedures is drastically low.

Currently, robots are a common visual in healthcare facilities to perform and facilitate routine tasks, such as logistical handling, disinfecting surroundings, and assisting treatment and therapy.

In addition, the internet of things and its features, such as integration, intelligence, sensing, and connectivity, are enabling healthcare expansion and influence. As such, telemedicine and virtual services have become an inseparable part of healthcare.

As a result, expanding reach and assistance to distant, rural, and unbothered areas of the world is possible.

Technological advancements are also enabling the sector to classify and improve infrastructural and administrative factors hindering performance. As a result, the healthcare sector can achieve inclusive, refined, affordable, and rapid healthcare objectives.

Thus exploring innovation and utilizing it to augment healthcare quality and provision will continue to be the undisputable focus of the healthcare industry.
Conclusion
Undeniably, healthcare emergencies of unpredictable and devastating nature are not new in human history. Thus strengthening the healthcare sector is the focus area even today. Specifically, the ongoing pandemic has taught the world why prioritizing the healthcare sector is crucial and inevitable.
Thus governments and stakeholders are augmenting preparation and devising resilient and robust healthcare policies to withstand such jerks and prevent widespread devastation.
Related Videos about Trends Dominating the Healthcare Industry in 2021 :
Live Q&A: Top Healthcare Predictions & Trends to Watch in 2021
Four Healthcare Trends To Look Forward To In 2021
Top Healthcare Technology Trends in 2021
5 Biggest Healthcare Trends 2021
Trends Dominating the Healthcare Industry in 2021
healthcare technology trends 2021, healthcare industry trends 2021, healthcare trends 2021 deloitte, pwc healthcare trends 2021, healthcare industry trends post covid, healthcare trends 2021 mckinsey, healthcare industry trends 2020, trends in healthcare industry,