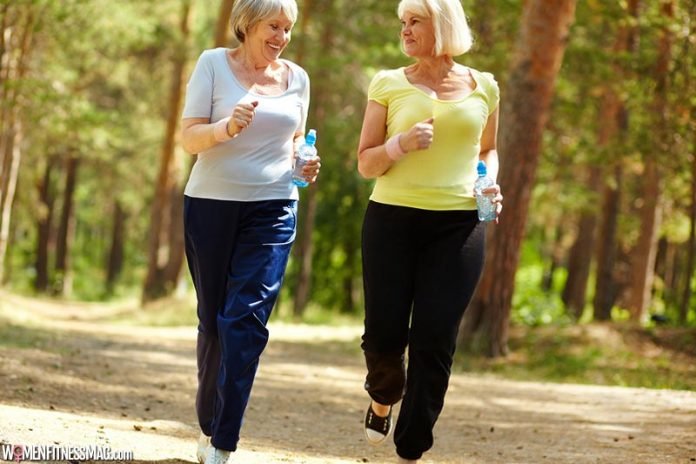 Useful Tips to Keep You Healthy and Happy as You Age : While getting older isn't always what comes to mind when we think of a good time, aging doesn't have to mean having fun, staying healthy, and an end to happy times.
Instead of looking at getting old as a negative, flip that glass over and focus on ways to stay happy and age well.
This part of your life is like a second act. You get to live a long healthy and happy life if you choose to.
This guide will go over some great ways you can stay active, be productive, and remain healthy at any age. You're only as old as you feel, after all.
Self-Care
When it comes to aging gracefully, we all dream of a wrinkle-free face and glowing skin. A timeless face doesn't have to be only for celebrities, however.
With a little self-care, you can upgrade your skincare regimen to keep your face and skin looking as young as you feel.
From staying hydrated to quality skin care products such as Wrinkles Schminkles, what you put on your face matters almost as much as what you put into it.
Choose products that are clean, and have natural ingredients known to improve skin quality and keep you hydrated. Hydration both inside and out is one of the best ways to keep wrinkles at bay.
Stay Active
When you think about physical activity as you age, don't limit yourself just because you think you're supposed to. Staying active will keep you young. It's actually science that an object at rest will stay at rest.
Get up, get out and get moving. Even if you aren't running a marathon at 70, it doesn't mean you can walk around your neighborhood, walk to a coffee shop, or take the stairs every once in a while.
Choose an activity you enjoy doing and you won't feel like it is work to do it. Activities you enjoy are ones you can't wait to do.
Eat Whole Foods
Aging well and staying healthy starts from the inside. It is never too late to change your eating habits either. Don't think you are ever too old to start eating better.
Eating well means eating whole foods. The great thing about eating more whole foods is that this isn't a diet. Instead, you just need to include more vegetables into your daily routine, eat more fruit whole grain, and lower your dairy intake a bit.
The more vegetables you eat the better. Many studies have shown that whole eating can help you ward off heart disease, Parkinson's cancer, and even Alzheimer's, according to the Physicians Committee for Responsible Medicine.
Vegetables actually work to physically change the chromosomes responsible for age-related diseases.
Get Out With Friends and Family
Just because you are getting older doesn't mean you have to stop getting out and enjoying life. In fact, when you're retired and without kids at home, this is the best time to go out, reconnect with friends and get your social calendar back up to your 20-something glory days.
Get a Pet
Pets are a great way to stay healthy and active. Dogs especially love to be outdoors, walking, running, hiking, and swimming. You just might find yourself doing more of these activities if you have a four-legged friend to do them with.
Dogs will give you a great excuse to walk a couple of times a day as well. They make great companions and you'll always have a walking buddy to get you outside.
Try Something New
You are never too old for learning. There is always something we can learn and perfect no matter what age we are. Learning can help you stay happy later in life.
If you have always wanted to learn a language, new recipes, or learn how to play an instrument, for example, give something new a try.
Not only will you learn a new skill but you'll also have a new hobby you can practice for years to come.
Learning a new language may inspire some international travel and a new instrument might cause you to join the choir at church or a band.
Volunteer
As we age, we may find ourselves with more time on our hands. Whether it be children going off to college or retirement, you won't want to waste some of this newfound time you have.
To make the most out of this time, join an organization as a volunteer. You'll be able to make a difference by just donating a little bit of your time to a cause you care about.
Low Impact Activities
If you don't feel as spry as you used to, there are a number of activities that are relatively low impact.
From walking to swimming, there are certain physical activities that can be done without putting a lot of pressure on your joints and bones.
Swimming, for example, is a great low-impact form of cardio. Swimming is especially great for your lungs and arm strength.
Yoga is another great low-impact work-out. You'll be able to increase your flexibility and build your muscle tone with a regular yoga practice even just a few minutes a day.
Healthy and Happy at Any Age
Getting old doesn't have to be a negative part of life. By taking care of yourself inside and out, you may actually be able to age well and have fun in the process.
From low impact workouts to being social and doing something for others, the key to healthy aging may just by staying active.
To be healthy and happy at any age is a gift. Do what you can to live life to the fullest and defying age stereotypes.
By staying healthy, active, and connected to people, getting old might even be fun.
For more great resources on aging, staying healthy, and everything fitness and nutrition, check out the health and well-being section.
Related Videos about Useful Tips to Keep You Healthy and Happy as You Age :
Benefits to Staying Active as You Age
The Art of Aging Well
Staying fit and healthy
Useful Tips to Keep You Healthy and Happy as You Age
how to stay healthy after 65, 10 tips for healthy aging, how to stay fit in old age, 10 secrets of healthy aging, healthy habits for seniors, healthy lifestyle for elderly, health in old age, happy aging,