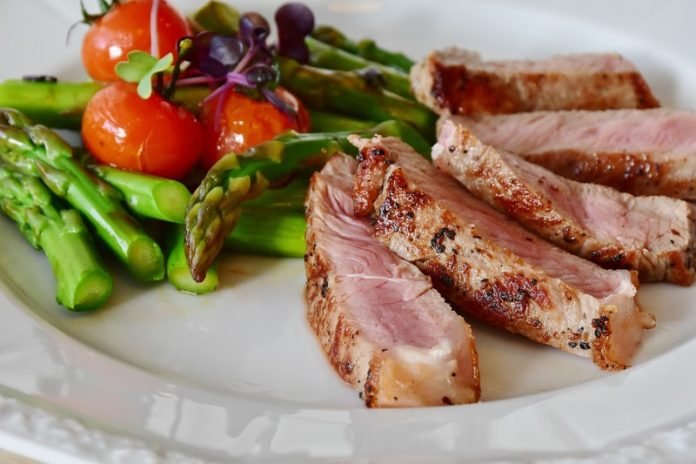 Want to Eat Better Meat? Buy Local : January is the perfect time of year to take a step back after the busyness of the holiday season and think what lifestyle changes your would like to make in the coming year.
The hectic pace of modern life means that many of us are too busy rushing from one task to another to consider whether or not we're building habits that are healthy and sustainable. One of the most precious things about the quiet weeks after New Year's is the opportunity they present to think about how we might improve our quality of life.
For many people, food is a huge part of this question. Eating is not only essential to sustaining life, what we eat and how we eat can have a huge impact on our health, moods, and relationship to the world around us.
In recent years, a growing number of North Americans have started to think deeply and critically about how their eating habits are affecting their bodies and the environment, and this has led to a renewed interest in local food, and local, sustainably-raised meat in particular.
The amount of meat North Americans eat has grown sharply over the past century, and meat is a bigger part of our diets now than it has been at perhaps any other time in human history. And the ubiquity of meat and our ongoing reliance on it has caused many people to seek out more ethically raised meats from local, small-scale farms.
Because local meat is still not a priority in sourcing for most major supermarket chains, it can be difficult for consumers to know where the meat they are eating has been raised.
For this reason a critical aspect of the local food movement has been increasing the access consumers have to high quality local meat through delivery services. If you want to know how to get fresh meat delivered to your door in your province or city, look up fresh meat delivery services that specialize in local products and offer full transparency about where they source their meat from.
One of the most noteworthy services operating in Canada is truLOCAL. Having only just arrived on the scene in 2016, truLOCAL has already garnered accolades from everyone from professional athletes to Dragon's Den hosts for its seamless approach to ordering and its premium, sustainable products.
With truLOCAL, shoppers can use an innovative points system to build their bi-weekly, tri-weekly, or monthly meal box. Every box is available at a flat rate, and can include the shopper's choice of nutritious staples like ground beef, ground chicken, sausages and chicken breasts to high-end cuts like filet mignon and grass-fed sirloin.
If you have made a resolution this year to improve your diet and eat more sustainably, one of the best things you can do to put this resolution into practice is sign up for a subscription to truLOCAL. Not only will you be getting premium meats delivered to your door every month, you will also be supporting small-scale local producers in your province, and contributing to a more sustainable food system for the whole world.
Related Videos about Want to Eat Better Meat? Buy Local :
How to start eating 'less but better' meat and dairy I Hubbub Vlog
Is Meat Good or Bad for you?
Is Red Meat Good For You? – Should I Eat Meat? – BBC
Eating Better Quality Meat – Field & Flower Interview (Part 1)
15 Things You Didn't Know About The Meat Industry
Want to Eat Better Meat? Buy Local
is it better to buy meat from a butcher, best supermarket to buy meat, organic meat, is butchers meat organic, buying meat from a farm, meat online, grass fed meat, is butcher meat processed,