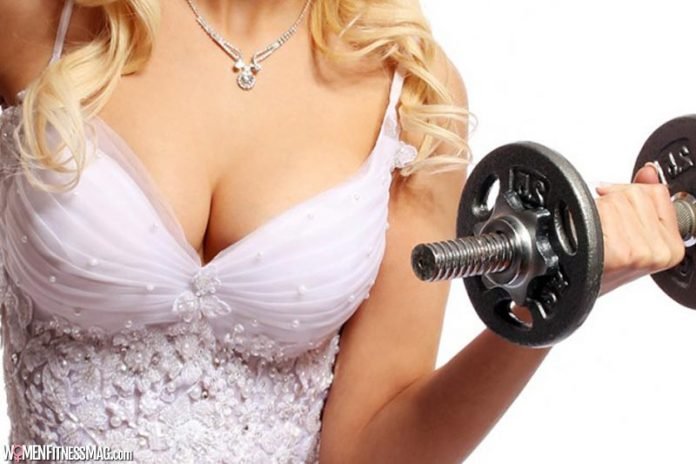 Wedding Workout Tips, According to Brides Who Got Fit for Their Big Days : Happy or euphoric? Rather than settling for happy, wouldn't you rather be euphoric, and bursting with joy on your wedding day? When you begin a regular exercise routine, you start introducing endorphins into your bloodstream. As a result, you'll experience heightened feelings of happiness, among other health benefits.
Health benefits like, weight loss, toned muscles, and radiant skin can all be yours with the right wedding workout routine. However, you have to be careful to pick exercises that align with your fitness goals.
Choosing exercises that are too strenuous, can cause unnecessary stress, and even weaken your immune systems. Read on to learn the best types of exercises for brides to be.
Creating a Wedding Workout
Having specific goals, and visualizing them, will make it easier to customize your fitness routine to suit your particular needs. Go to www.alexandersparks.com / brand website to help you create your wedding vision. Here are a few examples of the goals you might like to achieve with your wedding workout regime:
Every bride is different. While one might want to focus on slimming down, another may choose to focus on building and toning their muscles. Make sure the workout routine you're building is one that will help you get the results you're looking for.
Exercising for Weightloss
If your main goal is to shed a few pounds before the big day, you'll need to focus on three things. First, you'll have to make sure you're drinking enough water every day.
Next, you have to make sure you're eating the right amount of calories each day to help you lose weight. The average woman needs about 1500 calories a day to lose 1 pound of fat each week. Finally, rather than putting your body through a strenuous workout routine, find something that's low impact like walking or bicycling.
Exercises for Radiant Skin
Exercises that increase your blood flow help nourish your skin, even more, making you glow with radiance. Here are the best exercises to get your blood pumping:
In addition to helping you have great skin, the exercises above will also help tone your muscles. If you've never done yoga before, now might be the best time for you to start. Not only will you be able to increase your blood flow, and burn calories, you'll also learn great stress management techniques.
When to Begin Exercising
If you do choose to do push-ups or squats, it's best to start months before the wedding day. When you first begin doing push-ups or squats, it's natural for your muscles to be sore. Trying to cram in push-ups or squats right before your wedding could make your legs and arms too sore to enjoy your special day.
Believe in Yourself
Now you know the best wedding workout tips every bride should have. We hope that you'll be able to use what you learned in this article to make your day everything you ever hoped for.
Remember, after putting in the work, what matters most is that you believe you can accomplish your fitness goals. If you're still looking for advice on how to be the healthiest bride possible, we'd love to help! Go ahead and check out our Diet and Nutrition section today.
Related Videos about Wedding Workout Tips, According to Brides Who Got Fit for Their Big Days :
Shredding for the Wedding Cardio Workout
Pre – Bridal Power Yoga Workout
Wedding Ready in just 15 Weeks! Freeletics Bootcamp Transformation
How To Lose Weight For Your Wedding, Wedding Diet & Exercise, My Wedding Diet
Wedding Workout
Wedding Workout Tips, According to Brides Who Got Fit for Their Big Days
wedding workout plan 3 months, lose weight for wedding in 2 months, get in shape for wedding groom, wedding workout plan 1 year, wedding workout plan 1 month, 100 day wedding workout, lose weight for wedding in 2 weeks, pre wedding diet 2 weeks,