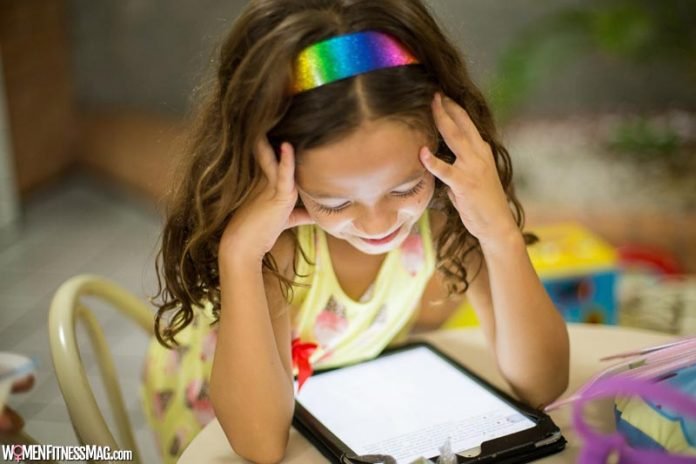 What Are The 5 Best Parental Control Apps? Know Here! Children receive a smartphone at an increasingly younger age. As parents, you want your children to be online safely. Fortunately, there are plenty of parental control apps that allow you to monitor your child's smartphone behavior. In this post today, we hare with you a list of 5 best parental control apps that you can use on your kid's phone. Have a look!
Kaspersky Safe Kids

Set rules for device and app use, block unwanted content and receive overviews of what your children search, find and share on the internet. Moreover, you can use a GPS tracker so that you can keep an eye on things in the real world.

With the free version you can:
1. Block harmful sites and content so that your children can browse safely
2. Manage app usage
3. Set limits for the screen time
4. Get advice from child psychologists

With Premium version you have access to all functions of the free version and you can also:
1. Be aware of where your children are via GPS
2. Set up a safe zone where your children can stay
3. Monitor the battery level of their devices
4. Manage rules for their device usage
5. Follow public activities on Facebook
6. Receive real-time notifications about your children's activities
7. Receive detailed reports about the internet behavior of your children

FamilyTime

FamilyTime is a big name in Parental control industry. With this advanced Parental app, you can:
1. Protect your child's device and with all control functions
2. Set screen time
3. Monitor websites and set search behavior
4. Block adult content
5. View all your child's activities on this and other devices
6. Check their contacts
7. Set limits for Games & Apps
8. Watchlist contacts
9. Monitor SMS history and call logs
10. Track their location
11. Receive speed alerts
12. Receive location report of this device on your online dashboard
13. Activate SOS button to warn family members

Furthermore, you get:
1. Automatic daily activity reports
2. Access to an online web-based dashboard and parent app that allows you to view your child's online behavior and set rules

FamilyTime app offers  a free trial of 3 days, soyou can check out all its premium features for free. You can get the trial version from the app store on your phone.

ESET Parental Control

Esset helps you learn which apps and website your child visits the most. But you can also use it to see where your child hangs out. And because learning naturally goes two ways, your child can also send you a request to unblock an app or website. In a nutshell, this parental control app
1. Gives you a list of the most visited websites.
2. Blocks websites that do not match your child's age
3. In the monitoring-only mode, you can watch without immediately blocking it.

Our Pact

Parents can stimulate healthy smartphone behavior with Our Pact parental control and family localization solutions. This is done through screen access control, blocking individual apps and text messages and scheduling daily screen time. You can adjust this daily. Completely in line with your child's daily routine and activities. With OurPact, parents can also view apps installed on their child's device through app lists. And see where their children are located via the family locator.

Funamo

The Funamo parental control app provides a complete parental package for your children's Android phones and tablets. The app offers web filtering, device control and application management. The monitoring app must be installed on your child's device or on the device that you share with your children. It offers a free 2-day trial and if it meets your expectations, you can purchase a license for $ 19.99 to protect your device for as long as you own it. There is no subscription, no monthly fees!
Having read about all the features of 5 best parental control apps, pick the app that aligns best with your needs.
Related Videos about What Are The 5 Best Parental Control Apps :
5 Best Parental Control Apps for Android 2020
What Are The 5 Best Parental Control Apps? Know Here!
best free parental control app for android, best free parental control app for android 2019, best parental control app for android 2019, best parental control app for ipad, best free parental control app for iphone and android, best parental control app for iphone 2019, best parental control app for android 2018, family time app,