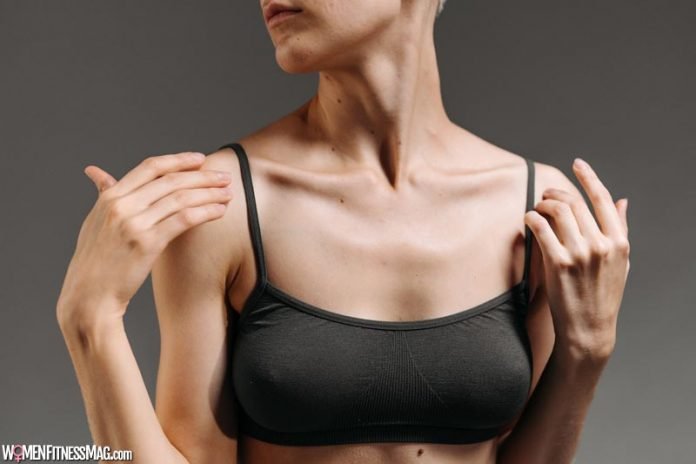 What Are The Benefits Of A Breast Augmentation? Sometimes, women might feel insecure about the size of their breasts or their bustline. During breast augmentation surgery, a surgeon places saline or silicone implants in order to enhance how the breasts look whether it be the size of them or their overall shape.
This surgery is often performed to give the breasts a full appearance as well as one that offers a few more curves. The surgery is one that can help women get the look that they want so that they have the self-esteem that they need or desire in life.
There are a few reasons as to why breasts change shape or size as a woman ages. Breastfeeding is a common reason as well as weight loss or significant weight gain. Some women have breasts that are naturally small and want them to be larger and curvier. Breast augmentation with surgery can change the appearance of the breasts so that they look and feel drastically different, which can make women feel better about how they look in clothes or while they are in front of other people.
Benefits
A benefit of breast augmentation is that it can give you a fuller appearance, which is something that can help with filling out a bathing suit top or making you feel better when wearing a favorite shirt. The surgery can also make the breasts appear proportioned instead of one being smaller than the other or looking as though it's smaller or a different shape than the other. When the breasts don't have the same symmetry, an augmentation can help to restore this issue or create symmetry if it's not there in the first place. This is an issue that is common after weight loss or after breastfeeding as one breast might begin to sag more than the other or could lose more volume than the other.
A breast lift with augmentation can be another option to consider for women who have sagging breasts or who feel as though they have deflated over time. This surgery not only adds volume and curves but can also improve the projection of the breasts, which can give them a lifted look and feel. This surgery can often deliver the best results instead of only having an augmentation as it will lift the breasts along with the implants being placed. Excess skin is often removed during a breast lift. Combined with the augmentation, this can give a beautiful physique with fuller breasts and without the sagging skin that could still be present after surgery if a lift isn't performed. The breast lift with augmentation can be another option to give you a youthful appearance, especially after going through menopause or experience a significant change in your body's appearance, such as weight gain or loss.
Before surgery, you should have an idea of what you want your breasts to look like. You can take pictures for the doctor to see and get input from the doctor based on your overall body type. Small incisions are used during augmentation or lift, so you should be prepared for at least a minimal scar once the breasts heal.
Related Videos about What Are The Benefits Of A Breast Augmentation? :
What are the Benefits of Breast Augmentation?
What is Breast Augmentation?
What a Plastic Surgeon Learned From Her Own Breast Augmentation
Breast Augmentation: Benefits, Implant Types, and Recovery
What Are The Benefits Of A Breast Augmentation?
breast augmentation surgery cost 2020, are breast implants safe now, breast implant surgery side effects, pros and cons of breast augmentation, breast augmentation procedure, why i got breast implants, types of breast augmentation surgery, breast augmentation recovery,