What are the benefits of drinking Kombucha? Kombucha, a goopy slime in a bottle, is actually recognized and confirmed as one of the healthiest teas in the World. A few years the go, the world sort of discovered the benefits that could be derived from some fermented tea that didn't look so palatable at first glance, and there has been no turning back since.
What is Kombucha and what is its Origin?
Kombucha, a culture of bacteria and yeast that bears many names – among them tea mushroom – is a fermented tea drink that is slightly alcoholic (due to the fermentation process) is a healthy drink that has been made for centuries. It is made from black or green tea being added to a live culture, SCOBY – Symbiotic Culture of Bacteria and Yeast – also known as a mother or mushroom. One of the reasons the drink is said to be healthy is due to the live culture in it that is probiotic.
The origin of Kombucha is unknown, although some reports place it in the Far East, most probably China where it has been consumed for centuries. It was even referred to as "The Tea of Immortality". Other reports say it originated in Japan while Russia and Korea have been mentioned too.
How does it taste? Well, you would be forgiven for thinking that Kombucha would be a nasty tasty, being as it is essentially fermented tea, but it doesn't. It tastes like champagne or sparkling apple cider depending on the tea used to make it. Some sugar is added in the process, which makes it even better tasting.
The Making of Kombucha
Tea is made in the normal brewing process, and it could be black, green, or oolong. You will add sugar while making it so that you have sweet tea aright before the other processes follow. The sugar will be the ideal ingredient to aid in fermentation, but honey will not work.
The SCOBY, also known as the culture starter, is then added at this stage and covered tightly so fermentation can start. After two weeks of the culture growing in the jar, your tea will be ready for tapping and consumption with all the benefits found in live culture.
The fermentation process will turn the yeast in the culture into alcohol, which will further become acetic acid. No need to worry about getting drunk upon consuming the beverage as the level of alcohol in it is below 0.5 percent. The pH level of the beverage stays at 3.0, a level which when combined with alcohol, prevents any contamination to the batch. Also, the jar's lid will remain shut all through and so the chances of contamination are low. If at any point the batch is contaminated, it will have to be discarded together with the culture.
How to Know Whether a Batch of Kombucha is Bad
Being a fermented drink, Kombucha isn't supposed to go bad as long as it is stored properly. The first rule after harvesting your Kombucha is storing it in the farthest corner of your fridge in a clear, airtight bottle. Coming into contact with heat and light will contribute to it going bad as the fermentation process never really stops.
You can tell it's gone bad from the smell when it is slightly pungent or too heavy from when you first opened it. If that isn't enough, the taste will automatically let you know, since it will be slightly more acidic than normal – too tart. It could come close to tasting like vinegar. Apart from the fridge, you can store your Kombucha in the pantry, but only in the darkest and farthest point so it's far from heat and light.
Health Benefits of this Drink
While there isn't a ton of research on the drink yet, Kombucha has been around since 220BC and has been used for various reasons. Fermentation of any food or drink leads to the release of healthy acids that boost the health of the gut, and so those probiotics are a necessary factor.
Being of not-so-bad, this drink easily replaces sugary drinks and so one gets a healthier substitute. Gut health is vital and so a dose of Kombucha boosts one's immunity. Some consumers mention clarity of skin as it acts as a detoxifier, and for others, stress relief.
How much is Too Much?
Too much of a thing – even the good – can be detrimental. This beverage contains lactic acid, which if it builds up in the system, could be dangerous. The required dosage per day is 12 ounces and not more to get all the benefits without being in harm's way. When you've had too much, you may see some not-so-pretty side effects.
Conclusion
Kombucha is quite refreshing and a healthy substitute to sugary, processed drinks. You can reuse the culture that you use to make your first batch.
Related Videos about What are the benefits of drinking Kombucha :
What is Kombucha and What are Its Health Benefits?
Kombucha: Is It Actually Healthy?
Benefits of Kombucha
Is Kombucha Good for You? – Sharp Science
The Benefits of Drinking Kombucha
KOMBUCHA TEA – Detailed instructions for making one 3 qt batch
Related Videos about What are the benefits of drinking Kombucha :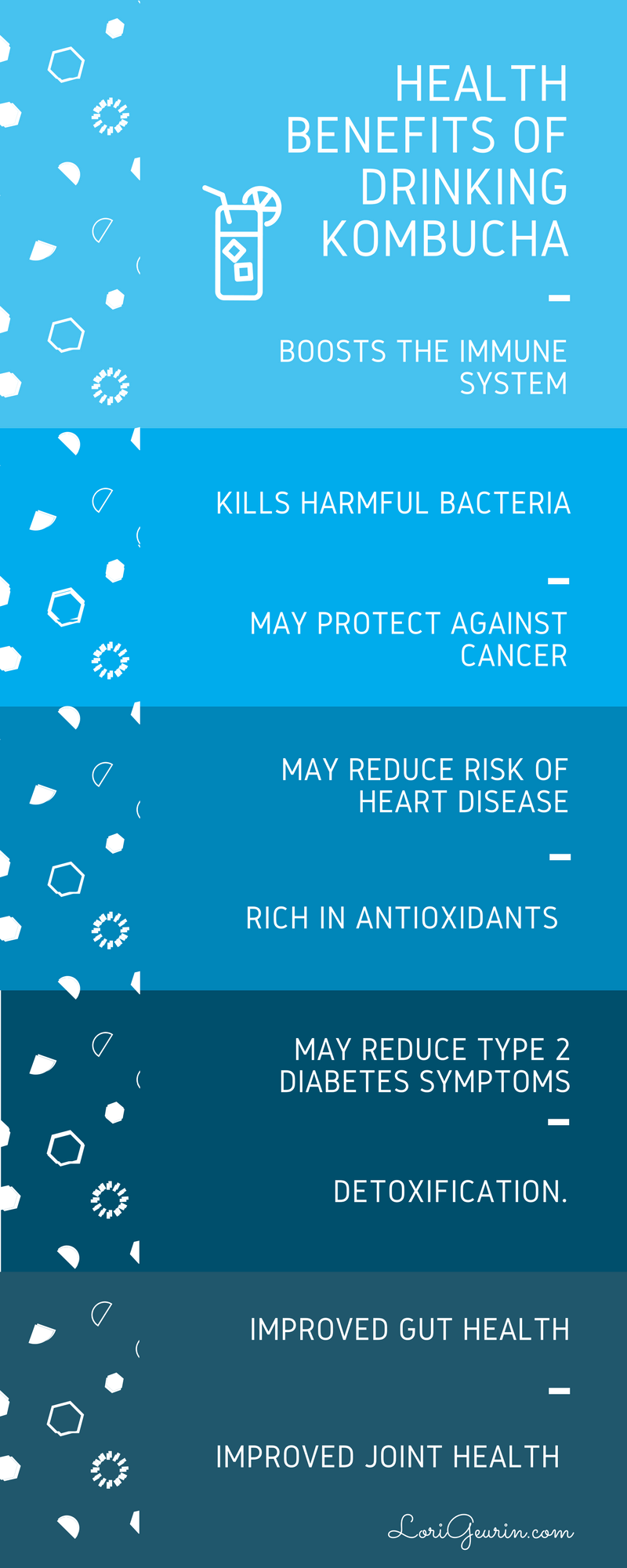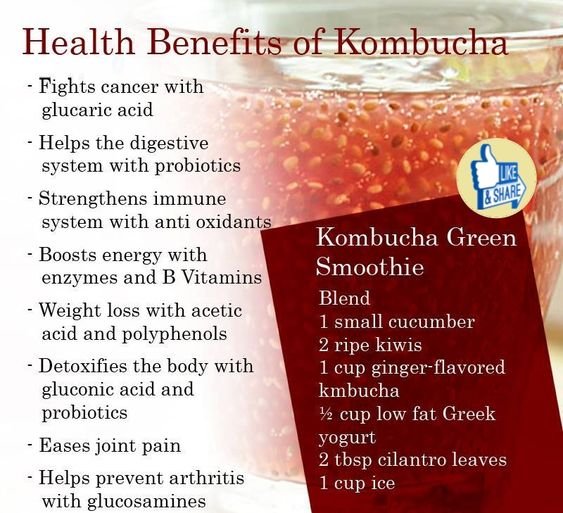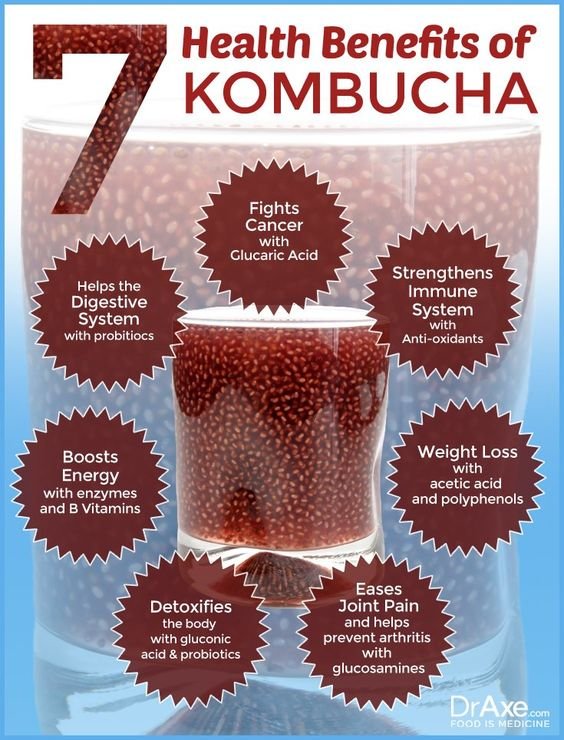 What are the benefits of drinking Kombucha?
kombucha benefits and risks, how much kombucha should i drink, benefits of drinking kombucha daily, kombucha benefits skin, kombucha how to make, kombucha side effects, kombucha dangers, kombucha benefits weight loss,